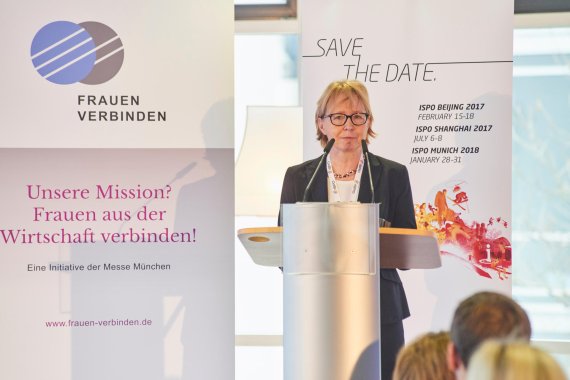 Trade fair boss Klaus Dittrich gave the opening speech at the start of the meeting before he handed things over to Monika Dech, assistant managing director of Messe München. Dech, together with Margit Dittrich, was the creator of the initiative.

"Frauen verbinden" is meant to be a platform for exchanging ideas and empowering one another. The concept has been successful, as also shown by the event at ISPO MUNICH.
Illustrious guests at the ISPO Women Networking Breakfast

Women from all kinds of economic and societal sectors are brought together here. For example, the guest list included Charlotte Knobloch, president of the Jewish Religious Community of Munich and Upper Bavaria; Antje von Dewitz, managing director of Vaude; German parliament member Julia Obermeier; and Karin Danner, manager of the women's soccer team of FC Bayern Munich.
Read here: How Sports Brands Reach Women >>>
Giving the first impulse lecture was Urs Weber, editor at Runners World, with topics including the fact that he continues to be impressed with how precisely this topic of networking works among women. It was a very impressive atmosphere when he was an exhibitor at the Women's Run, he said. He senses precisely that mood here, as well.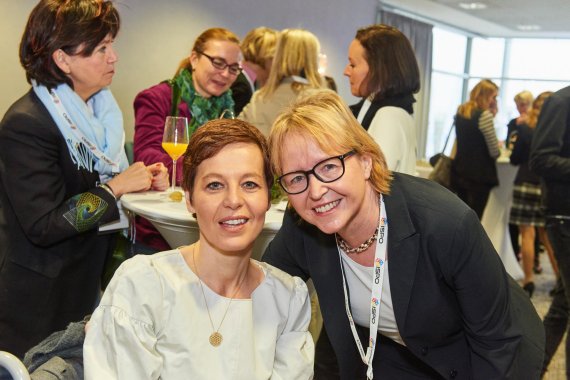 Sustainability as a focus topic
Friederike Müller, a textile editor with major expertise in the field of sustainable production, gave the second lecture: "We in Germany purchase an average of 14 kilograms of clothing each year, and we throw away nine kilograms." With figures like these, she drew attention to another focus topic of ISPO MUNICH 2017.

"Sustainability compels us to rethink," said Müller. Sustainability is no short-term trend, but rather constantly thinking towards the future. "Sustainability is avant-garde," read her powerful statement.
Finale in the ISPO Women's Lounge
Part of the over 80 women further addressed the topic at the trade fair tour 'Sustainability in Sports.'

The other tours attended to the topics 'Health & Fitness,' 'Innovation and Start-ups,' and 'Digital Trends.' In the final meeting in the Women's Lounge, women from all kinds of industries met and shared ideas.
Marketing experts from the fashion industry and corporate consultants discussed with sports experts, artists - even a flower wholesale representative was there.

Dech and Dittrich can be satisfied that their mission 'Frauen verbinden' was fulfilled at this cross-industry event at ISPO MUNICH 2017.