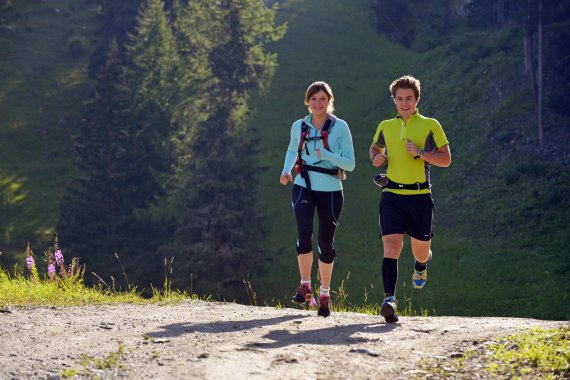 Open source – it sounds like IT software, but Eva Karlsson also talks about it when she, as CEO of Houdini, talks about her brand's development philosophy: "We're not asking for exclusivity when it comes to sustainable solutions," says Karlsson.
At Houdini, they believe that it's important to share knowledge. This will have the greatest positive effect when it comes to sustainability.
Competitors are teammates
Houdini, according to Karlsson, has had positive and negative experience with the topic of 'cooperation for more sustainability.' The company wasn't able to use some materials and technologies because the competition had exclusive rights.
The other way around, some sustainable alternative technologies have been developed and implemented by partner firms because Houdini and some other brands supported them.
"Competitors are teammates," is also how it goes at Patagonia. Innovations are shared, which is what the outdoor clothing specialist also wants to be seen as a message to consumers. At Patagonia, this philosophy is virtually already a part of the corporate DNA.

Founder Yvon Chouinard established the brand with the following principle: "Produce the best product, burden the environment as little as possible doing so, inspire other firms, follow this example, and find solutions for the current environmental crisis."
Sustainability has company limits
Today, Patagonia is still family-owned. The stock pressure that other companies feel during decisions that don't pay into direct revenue goals doesn't exist for this outdoor manufacturer. Innovations are, according to Patagonia, provided by competition should they be interested.
Outdoor outfitter Vaude, "Germany's most sustainable brand of 2015," is also a family company. Lisa Maria Fiedler is responsible for corporate development and sustainability at the company from Tettnang. She says: "Sustainability is a team sport."

However, Fiedler also narrows it that there are company limits.. The individual case will decide whether, for example, a patent is protected for one to two years, used exclusively, and then released for the market. 
Higg Index stands for cooperation
At the same time, Fiedler names as an example of cooperation in the industry the Higg Index of the Sustainable Apparel Coalition. This isn't just about innovations, rather about consistent further development of a measuring tool that provides information on sustainability in the entire textile value chain.

People are engaged in several pilot projects here, into which the overall expertise of Vaude and the involved competitor firms flows.
From the point of view of René Bethmann, Innovation Manager of Materials and Production Technologies at Vaude, this kind of coalition is desperately needed because, as an example, Vaude as a midsize company is "much too small to change anything in the long textile value chain alone." 
Profitability plays a substantial role
"On the other side," says Bethmann, for Vaude it's "extremely important that new, sustainable technologies developed with partners such as Primaloft are also used by other companies after a brief exclusive use."
In addition to sustainability, this has a simple reason: profitability. If multiple companies use the same technology, sales prices will naturally get cheaper. "Exclusivity always has a higher price,' says the innovation manager.
In addition to all business interests, for Houdini CEO Karlsson, co-creation remains the key to dealing with massive environmental changes. "We owe it to the planet and future generations," says Karlsson. This is the truly worthwhile work – at the company level and the personal level. 
Video: Sustainability in the sports industry