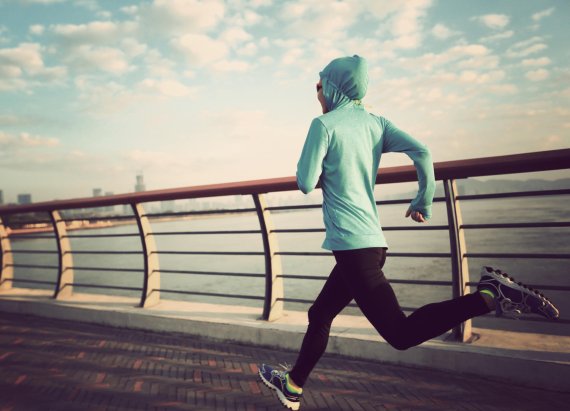 The age of Ötzi the iceman has long since passed. The outdoors heroes of yesterday include Roald Amundsen, the first human to reach the South Pole, Luis Trenker, a climber and film star from South Tyrol, and the "Marlboro Man", Wayne McLaren, who died of lung cancer. They laid the foundation for the concept of the outdoor feeling: mastering extreme challenges.

What exactly is the outdoors?
Wonderful nature. A space for exciting experiences. A beautiful backdrop. A lifestyle of freedom and adventure. Today those heroes are joined by German TV presenter, hiking enthusiast and bestselling author of the book I'm off then Hape Kerkeling, moose-hunting leading lady of the Republicans' chamber of horrors, Sarah Palin, and topless glamour model turned celebrity through the outdoor jungle show I'm a celebrity...Get me out of here, Katie Price. The outdoors is now fashionable. Outdoor clothing is now popular right at the top – or right at the bottom, depending on your perspective.
But what exactly is the outdoors? Stripping away all the nonsense advertising and branding, the outdoors is just anywhere that's outside. So we're talking about fresh air, nature, exercise, health... Climbing Mount Everest is a much more extreme example of "outside" than a walk along the banks of the Rhine. But in both cases, being protected from the elements is a good idea.

By wearing "functional clothing" – what an odd term! Can you show me a piece of clothing that has no function at all? And what function does functional clothing serve? The amount of rubbish that is being peddled to people is quite incredible.
What is deceitful about all this is that the people who want to walk along the Rhine are being sold very similar jackets to those who want to climb Mount Everest. In subtle, copy-cat fashion, an ultra-lightweight down jacket with an aluminum inner layer is being worn around Cologne on a drizzly autumnal day. And just in case, it has an inbuilt altimeter, a hood with a light fitting, and an ice pick holder. You never know! While that waste of resources is still quite fun somehow, I really do feel sorry for those who take polar mummy-shaped sleeping bags to go camping in the summer. 
To be honest, the people of the world have very different concerns – and the industry has some very different opportunities as well.
We need new ideas for city-dwellers
In today's population, there is a visible trend towards cities. Average citizens of Hamburg may well ask themselves whether they might prefer to have a waterproof section for a packed lunch and an integrated seat cushion – rather than a karabiner holder.

What about the residents of Mexico City, Beijing, Kolkata or Johannesburg? Or, on a slightly less dramatic note, Saragossa, Osaka, Colombo or Casablanca? The future for outdoor clothing is here on the streets. But we don't need more Mount Everest equipment. I'm talking about areas such as:
Active mobility: Items of clothing that invite you to go cycling in them, that look great and give you directions at the same time. Helmets that are like wooly hats so you can easily stash them away in your bag.
Health promotion: Surface coatings that help to purify the air. Items of underclothing that release medicinal active substances.
Sustainability: Recyclable clothing that is made of natural fibers from local weeds, is good value, and virtually never falls apart. Sharing concepts for extreme sports equipment.
Adventure: All-weather outdoor arenas for "sliding" winter sports, along with the necessary equipment. Climbing walls integrated into the facades of buildings.
Lifestyle: Rucksacks that can take you to your subway. Headbands that help reduce stress.
Dear outdoor clothing industry, you need to get off your backside for goodness' sake! The world needs and wants products for the outdoors. Look at the world around you – but look beyond the North Face of the Eiger. Don't just talk about things with your neighbor or with opinion leaders from the outdoor clothing scene. You also need to speak to rickshaw drivers in Bangladesh and vineyard owners in Mendoza. And have the courage to act!
About the author of this column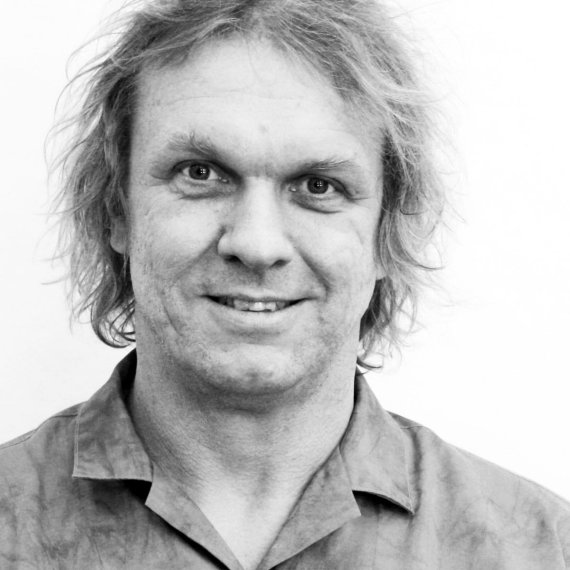 Prof. Dr. Eckehard "Fozzy" Moritz is the founder and CEO of Innovationsmanufaktur GmbH. He is a visionary, an acrobat and a world traveler. He studied mechanical engineering in Munich, completed his doctorate in Tokyo and has held professorships in Mexico and China. His book, "Holistische Innovation" ("Holistic Innovation"), casts new light on the way the future could be. Although he enjoys writing books, what he loves more is working on innovations himself, especially those that bring the world more joy, pleasure and wisdom.
What should the outdoor industry really be addressing? We're interested to hear your thoughts.
Please leave your comments and suggestions and help keep this column nice and lively. I look forward to discussing things with you.