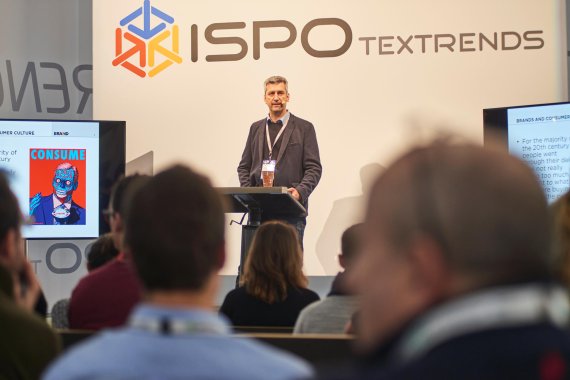 Four audience members hesitantly raise their hands. "Four out of around 50, compared to the general population that's actually quite a lot," says Tomas Vucurevic. The founder and CEO of Braind, a consultancy firm for ingredient brands, had asked who in the audience bought sustainable clothing.
According to the 50-year-old, although demand for fairly produced clothing is increasing, the textile industry is still standing in its own way. "The term 'fair fashion' means something different for everyone – which in term hinders growth in this sector. We have to agree on a common definition to really make this into a big thing."
New approaches to the ecolabel jungle
During his presentation at ISPO TEXTRENDS, Tomas Vucurevic presents four starting points:
1. Meta-standardization of the many different ecolabels.
2. Lower prices and better distribution of products.
3. Improved customer involvement by companies.
4. "Sexy" concepts.

Vucurevic thinks many jackets would look "like a Christmas tree," inside and out. "If I wanted to, I could cover my jackets with ecolabels." The consequence of this would be an overwhelmed customer base. "Nobody wants to have to learn about 100 different labels. And what will customers to do if they no longer know what's what? They simply won't buy anything."
He is appealing to the textile industry in general and retailers in particular. "We're at the point now that we need standardization in the ecolabel jungle." Industry and retail would have to band together and put a great deal of energy into informing customers, said Vucurevic. To successful, customers would have to know what a label stands for and where to find certified products.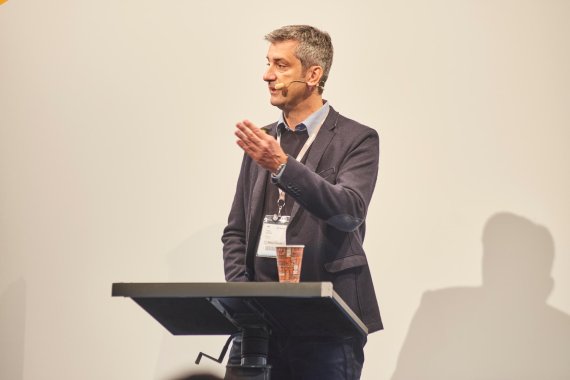 "Sustainable fashion must be attractive!"
Patagonia is a popular (and even good) example: "Anyone buying clothing from Patagonia not only gets sustainable clothing, but they also know that the entire company is dedicated to sustainability as well," says Vucurevic. He believes that "individual sustainable products from companies not committed to sustainability have no future."
Vucurevic urges companies not to market themselves too dogmatically though. "Nobody likes criticism," he said. "Bans are not an incentive to buy. Sustainable fashion has to be attractive, it has to be sexy. Only then will it have any chance."