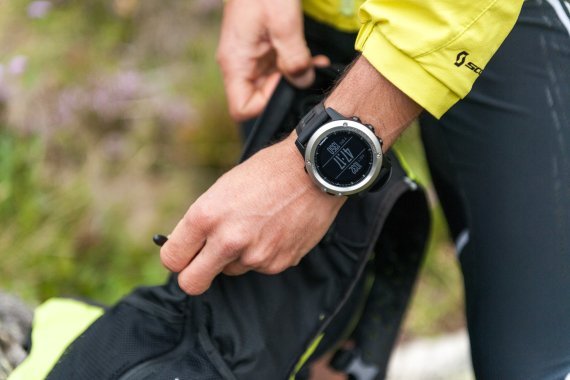 In 2015, the Institute for Demography in Allensbach discovered that 3.5 million people in Germany are planning to buy a smartwatch, and that every fourth German is at least interested in smartwatches, according to Bitkom – something making watch manufacturers pay attention to the wearable. 
But the watch industry is nevertheless still wrestling with the idea of smartwatches: Mark Czemper, who is in charge of watch sales in Europe for Casio, sees a divide between the "traditional watch market" and the market responsible for innovation, i.e. the market that is paving the way for smartwatches. 
This is something the traditional watch retail industry must be concerned about, given it's market share will shrink if demand for smartwatches increases. Although Czemper finds this "worrying," he also considers the situation one that is "full of opportunities."
You can read a report on the best wearables for winter here.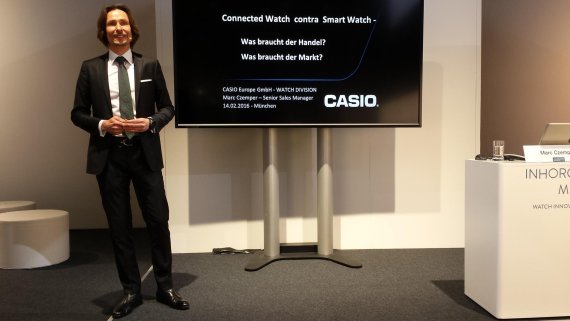 Wearable trend: from tracker to smartwatch
Fitness trackers have long been an established part of the sporting goods market: The small wearable on your wrist measures performance data and provides athletes with information for analysis. They largely analyze data immediately and autonomously, and prompt wearers to get a bit more exercise or even to catch up on sleep to properly regenerate.

This is something prestigious watch manufacturers are hoping to tap into now, too: And those sporting fitness trackers will also be receptive to smartwatches, which feature more functions. Users can install apps like Runkeeper or Runtastic, both of which analyze running behavior. This allows athletes to be even more extensively equipped than they would be with just a wearable wristband that analyzes fitness. 
That's why Czemper believes things will start moving quickly now: It'll be less than five years until we have watches that will work autonomously without smartphones. Watch manufacturers must adapt smartwatches to the sporting goods market now, making them waterproof and resistant to impact – designing them to be suitable for outdoor wear and making them more robust.

"I think people recognize that smartwatches are already fairly sports-oriented," says Czemper. The entire market is now being challenged to produce watches that provide precise data. In addition, this data must be secure and cannot be relayed to third parties. "The customer wants this level of security" when they opt for a wearable, says Czemper.

New combinations: sports, technology and luxury goods 
But it's not just the prestigious watch manufacturers that are clambering to join the wearables market: Komsa is a distributor for wearables and smartwatches. This is where the traditional watch market and smartwatches are coming together in the marketplace.

Simon Schön, Account Manager at Garmin, says, "The rate of growth is as high as it was for smartphones." This is another thing that makes the technology so interesting for watch manufacturers. "This trend may even be the deciding factor on the survival of our industry," says Czemper.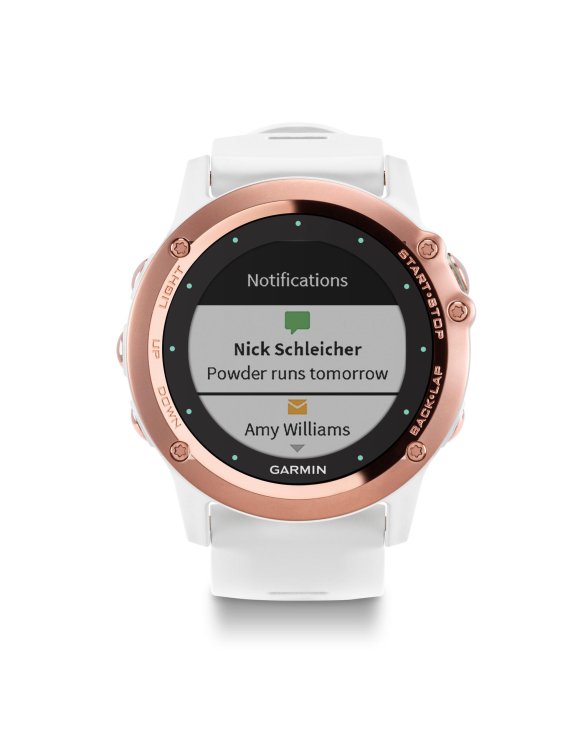 The jewelry industry must open itself up and link up with initially unfamiliar companies from the technology sector. This is something also being seen at INHORGENTA MUNICH, where smartwatches are presented against the backdrop of short sports videos, with mountain panoramas aimed at outdoor athletes and bringing smartwatches within the reach of consumers. "INHORGENTA MUNICH is uncharted territory for us, but that's also why it's so exciting – because there are a lot of commonalities here," says Schön. 
The first hurdle in combining jewelry, sports and technology in a wearable has already been overcome. This was apparent at the Munich trade fair as well. Klaus Dittrich, Chairman of the Board of Management for Messe München, says, "Smartwatches and intelligent accessories are increasingly competitive with traditional watches. The new Watch Innovation Forum at INHORGENTA MUNICH addresses the risks and opportunities of this development, provides an important impetus and puts forth solutions for the future." These now need to be implemented by the industry.