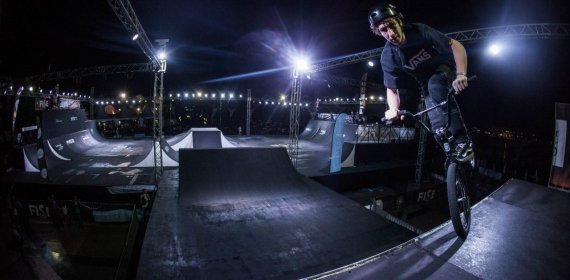 The UCI BMX Freestyle Park World Cup will be part of the FISE World Series, an international festival for extreme and action sports, which is hosted by the French company Hurricane Action Sports for almost 20 years.
BMX, Mountainbike and Trials
The four dates are a stepping stone for the planned UCI Urban Cycling World Championship 2017. The disciplines BMX Freestyle Park, Mountain Bike Cross-Country Eliminator (XCE) and Trials are a part of the UCI Urban Cycling World Championships.
"It is exciting to be a part of this joint venture and be able to participate in the development of such a spectacular bike discipline", explained UCI president Brian Cooksin and Hervé André-Benoit, CEO of Hurricane Action Sports, added: "We are happy to cooperate with UCI."