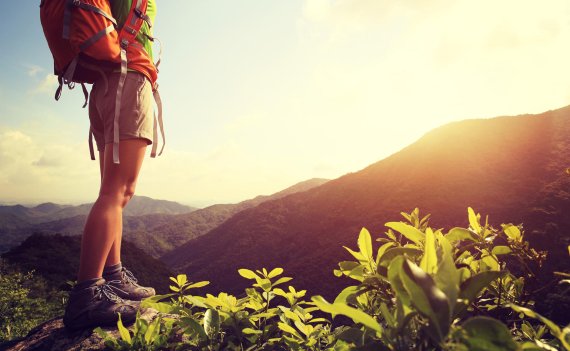 Outdoor Retailer is reorganizing its dates starting in 2018: the summer dates will be rescheduled to mid-June, set for June 11-14, 2018. The winter trade fair will take place November 12-15, 2018.

The date advancement makes it possible to represent the entire spectrum of the offer range, from marketing initiatives and further development measures, at the peak of the shopping season, according to Outdoor Retailer, OAI, and the Grassroot Outdoor Alliance.
You can find the latest trends in the sports business at ISPO MUNICH: Click here to register >>> 

Outdoor Retailer: Cooperation with Surf Expo
In advance of each of the Outdoor Retailer trade fairs the Grassroot Outdoor Alliance, a coalition of 62 retailers, will hold its Connect Event: From June 6-9 in summer 2018, and from November 7-10 in the winter.

That way overlaps can be prevented, and offers for further development can still be provided in the days in between (on June 10 and November 11, 2018). The cooperation is set to primarily simplify travel and accommodations during the fairs.
In addition, Outdoor Retailer announced that the water sports trade fair "Surf Expo" will become a partner of the Outdoor fair. Aside from that, a winter expo is set to serve market segments and product categories with later shopping deadlines in January of 2019.
"Through the development of shopping cycles, our own research, and feedback, we have determined that the exhibitors, retailers, and representatives have varying needs," explains Outdoor Retailer Show Director Marisa Nicholson: "By rescheduling the fair to June and November, and organizing addition expos, we are ensuring that we address the business goals of the industry."
Read here: Climbing star Stefan Glowacz is worried about the outdoor industry.
"A realignment of the outdoor industry"
The goal of the collaborations between Outdoor Retailer, OAI, and the Grassroot Outdoor Alliance is to let the outdoor market grow further and react to changes in the market. In spite of the cooperation, Outdoor Retailer and the Grassroot Outdoor Alliance still aim to present independent events, which were simply adjusted with the date planner.
"What was most important in the cooperation with Outdoor Retailer and the Grassroot Outdoor Alliance was understanding the needs of the industry. We thereby offer a high-quality opportunity to discover product developments, to start the purchasing process, and to conduct important marketing and media meetings," says OIA Executive Director Amy Roberts, "As a trade association of the industry, we are proud to unite the industry, to be a leader in the realignment of the outdoor industry, to demonstrate best practices in sustainability, to pass along the needs of the youth, and to conduct market and consumer studies."
Get all news about the outdoor market in China here: You can get to know a new world of outdoor with this free study >>>