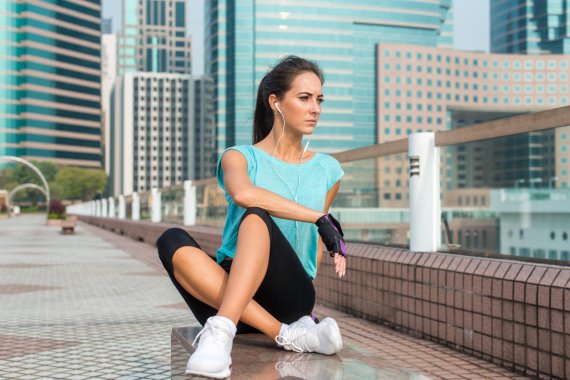 The application for participation in ISPO TEXTRENDS Spring/Summer 2019 is now open until May 5th, as we look forward to a positively charged up season.
The good news all round, on a global level, is that the sportswear and outdoors sector is set to get to new levels as the consumer rejects the abundance of 'stuff' and material possessions they have, to experience the moment and live life tot he full.
In combination with the defined trend colors and five more detailed textile trends, three mega trends provide a good vision where the future of textiles will take us. They also may serve as a guideline for applicants for ISPO TEXTRENDS Spring/Summer 2019.
Mega Trend 1: MOMENT
Kicking off with MOMENT, this Mega Trend pursues the consumers' need for challenge and competition at all levels through experiences. With consumers realizing they have an abundance of 'stuff' in the form of multiple gadgets, appliances and personal possessions, there is a notable mood to pushing forward to outdoor experiences to share on social media and via group apps.
With the trend for decluttering 'stuff'  in the home to the work environment, it is the millennials, the 18-34 demographic, who are driving the MOMENT mega trend, but it isn't leaving the 'baby boomers' behind, who now pursue a more healthy lifestyle and have the all important disposable income available to live it.
While mainstream retail will suffer, this is good news for the sports industry, as activities and experiences, shared on social media have much more kudos than having the latest must-have item. This is about taking time out, encountering new experiences and locations in the great outdoors through to more extreme sports, and most importantly sharing it.
Whether it be weekend hiking to surfing or paddling, running or taking up square dancing, the new phenomena sweeping China, for the sports and outdoors industry it is going to be a win win season.
How will the MOMENT Mega Trend Influence the Market?
The influence is going to see a push in multi functional and flexible products feature for the season. From fibers through to finishes, the aim of the textile companies here is to deliver products that are versatile and durable. Comfort too, is a feature and through MOMENT we will see a strong push in color and textured surfaces in delivering a 'living wear' direction that will supersede athleisure.
Lighter, brighter and more intelligent products will feature, adapting to different environments and delivering top level performance no matter what the target, from leisurely activity to extreme sports. From tents to backpacks, anti mosquito fabrics to UV protection, this mega trend will deliver in all aspects of the textile chain. 
We need to take a moment to realize that sometimes less is more, as items are dismissed in turn for truly experiencing something different through travel to more extreme activities. From camping through to kite surfing, now is the time to bring in a balance, enjoy our leisure time and share with friends and followers. This is going to affect all sectors of the sports industry, as journeys and adventures become the must-have items of the Spring/Summer 2019 season.
Mega Trend 2: DYNAMIC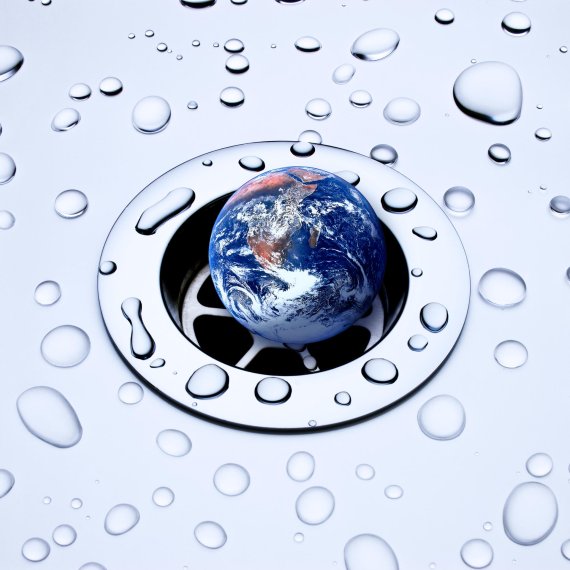 A renewed efficiency comes into play as we clean up our act on the sustainability front. All sectors of the textile industry continue to pursue a path of cleaner technology and a higher level of eco know-how with reduced waste, elimination of harmful chemicals and a push in recycling. Energy and water saving processes also come through in this viable new future.
Be clear, sustainability is here to stay and will be continuing on its progressive path in creating an enlightened textile industry befitting the 21st Century and delivering to the demands of the consumer.
There has to be a strong RTB (reason to believe) to entice customers to buy into brands, and this comes right through from the fiber foundation through to a more transparent process from the entire textile chain and by brands also delivering a more acute direction on the design front that will enhance the performance.
How will the DYNAMIC Mega Trend Influence the Market?
This is an essential element to our industry and isn't just reliant natural fibers. A whole sweep of clean technology will produce textiles and trims that require less water and energy in the manufacturing process to a big push on recycled yarns, both natural and synthetic.
The pioneering and efficient processes from the textile chain cross over to the garments and accessories. We need to see enhanced performance and a function in the interaction of the fabrics and products with the wearer, generating next generation goods that effortlessly enhance and  boost the experience.
Multi functionality comes into play as does the ongoing mood for lightweight products combined with a new sensational touch, something that hasn't featured much before.
Mega Trend 3: CALM
Take a step back, breathe and realize all the opportunities you are missing. In our frenzied, hyper-connected world we really need to take time out, go back to the fundamental aspects of being human and enjoying our time on planet earth. Now is the time to take a chill pill, escape the modern-day bedlam of 21st Century existence and create an oasis of time to recharge and make the most of the opportunities open to us.
When one of the key points of advice proffered by mindfulness and self-help professionals comes down to breathing, elementary to our existence, it really is time to take a check up from the neck up and instill a harmonious balance in our lives.
How will the CALM Trend Influence the Market?
This mega trend translates through to the materials for the season, delivering the multi-functionality desired to finally achieve that work/life balance. Fabrics will sooth, nourish and deliver a renewed comfort as well as offer a sensual experience. In turn the ongoing for wellbeing and healthwear is influential to the collections coming through.
Digitally disconnect and enjoy the surroundings in embracing a fully fledge time-out attitude in making the most of leisure time. A frazzle-free existence is the final goal, and this is having a direct effect on materials coming through as new look at natural fibers teamed with synthetics features in delivering soft-touch applications packed full of performance.
A notable influence that CALM has throughout the textile change will be through the touch. Textile companies really need to focus on this embracing elements in single and double knit fabrics that have an almost spongey-like touch and creamy finish. In addition cool touch technology is crucial in delivering a sound offering.
For trims and accessories, softer, lighter and more malleable products are expected to come through. There is a calming element and soothing aspect that will appeal in apparel, footwear, hard-wear and equipment.
ISPO TEXTRENDS is going to showcase the selected products at ISPO SHANGHAI 2017 in July.
Applications to participate in the Spring/Summer 2019 ISPO TEXTRENDS is open to all sectors of the textile industry, from fibers to finishes, trims to textiles until May 5th. The international jury meeting is scheduled for 18th May, with the selected products featured at ISPO SHANGHAI in July.
ISPO TEXTRENDS has proved to be a perfect platform for the latest developments for the sports and outdoors sector, reaching a global audience and supported by ISPO 365 days of the year.
The advantages of participating in and being selected for ISPO TEXTRENDS have proved to be beneficial to companies in elevating their products and collections to a global market.