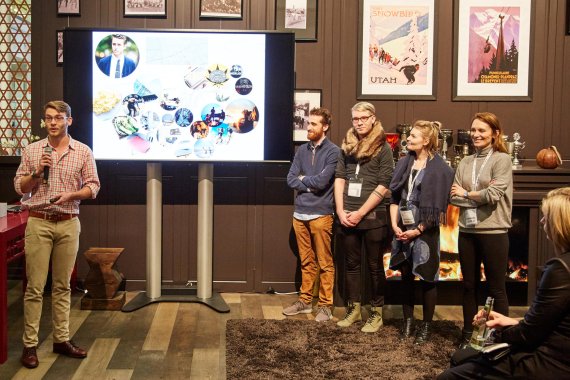 The task was clear: four groups, four challenges, four projects meant to show off clothing that is well-designed and functional. The idea became a finished product in just seven hours. Organizer Nora Kühner, a fashion design consultant, says, "The aim was to bring together talented people with professionals and to establish advanced design training relating to sports."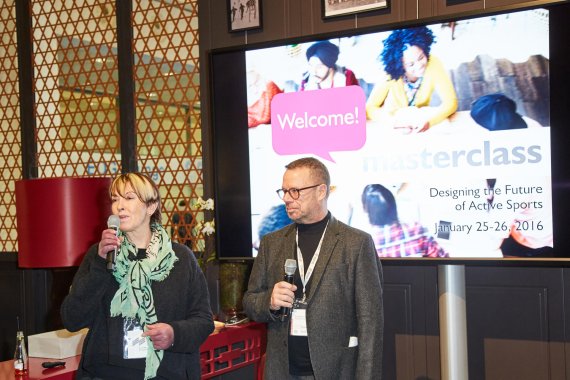 26 students from seven countries took part in the challenge, but the groups were well mixed with competitors from many different countries. At the end, Daniel Gotschall, Vice President of Sportswear at HEAD, judged the finished products and ideas and praised the international approach in particular: "Our business is an international one. We must work together across borders on a daily basis, and this came together perfectly here."
Important for the business: internationality
Spending the day with famous designers from the industry was tough for the young teams: "Very intensive, very informative and exciting," said Aleksandra Srndovic from the London College of Fashion. But the first MASTERCLASS was not just a design success, but a personal success as well. "It was my honor to spend a day with you young people. If you ever need advice from Italy, get in touch with me," said designer Mirella Becucci, who spent the day with the students.
The sports business world is small
This kind of get-together is particularly important for the industry, says Gottschall. "I could see your hunger to learn something and take it home with you. The industry needs people like you today. And who knows? It's a small world – maybe we'll be seeing each other soon in everyday business." After such a successful start at ISPO MUNICH 2016, the MASTERCLASS is sure to return to ISPO MUNICH next year in 2017.