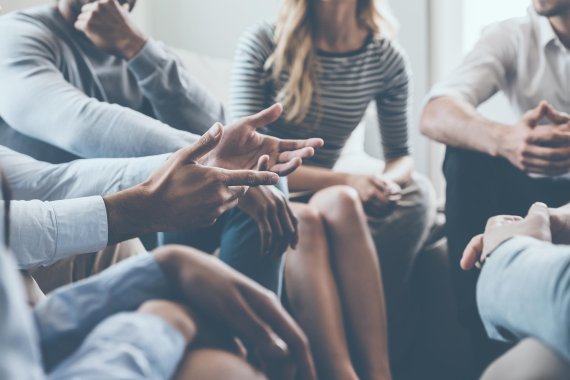 Theresa Schleicher is a self-styled future enthusiast. She works as a brand strategist for VORN Consulting at the Future Institute and explains to companies how they can pave the way to their digital future. 
Be innovative, join forces with your customers as you head into the future: Use the ISPO OPEN INNOVATION platform. >>>
ISPO.com: Mrs Schleicher, let us put the cart before the horse: if I want to know how to develop successful products, I need to know how my customers think and what they want. How has consumer behavior changed in the past few years?
Theresa Schleicher: Global networking has led to a considerable change in consumer behavior. It is no longer a matter of simply buying and then owning a product; it is all about using, sharing, receiving, exchanging. Retail is no longer a linear act, it is fueled by the power of digital, interactive, and considerably more open-minded consumers.
From owning to using: That is what Share Economy is all about
You're addressing the phenomenon of collaborative consumption...
...exactly, collaborative consumption describes the communal use of a product or service without any one person actually owning it. We can observe this phenomenon with services such as car sharing, or with new leasing business models that have already started to appear in the sports sector. One excellent example of this Share Economy that comes to mind is a German start-up that has developed the first fully autonomous sports equipment hire service.

The concept is based on global trends such as progressive urbanization, on sustainability through the efficient use of resources, and on customers' increasing mobility. These sports equipment hire stations can be found in public parks and look a bit like parcel packing stations. The equipment includes balls, trend sports equipment, and less well-known sports accessories from other countries.
How sustainable is this collaborative consumption trend?
We live in a society that is very much shaped by services, which are seen as the new products. That won't change in the coming years and will shape many sectors and business areas in the long term. Prime examples such as DriveNow and Airbnb demonstrate that traditional concepts are not being replaced, but simply enhanced and therefore have long-term, sustainable potential for the future.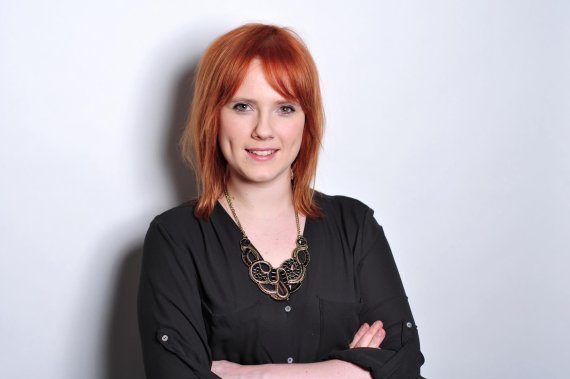 Crowdsourcing is transforming the future of branding
ISPO OPEN INNOVATION can help companies develop new business concepts and test innovations or products. ISPO OPEN INNOVATION provides companies with a service that allows them to draw on a community of more than 20,000 sports enthusiasts. So it can also be seen as a form of modern collaboration between companies and customers, can't it?
Crowdsourcing and collaboration platforms are ideal when you want to find out what today's consumers are going to want tomorrow. The bond between the company and its products becomes especially strong when users can help to develop them. The OPEN INNOVATION platform thus demonstrates another aspect of exciting innovations related to collaboration and networking that is upstream of general consumption.
Will platforms such as OPEN INNOVATION define the future of production and retail?
They already are. This is shown by the needs of today's customers. Customers are very much individualized, they want to be part of the process and participate. Crowd platforms offer them the opportunity to help shape companies and their products. As a consequence, goods that have been produced in such collaborations often prove to be more popular on the market.
Innovation management must be linked up to crowdsourcing
This is something that directly involves innovation management: How can such platforms drive innovation and is a platform like OPEN INNOVATION one such driving force?
These days, almost every company is faced with the challenge of focusing all their attention on their customers. And innovation is about just that: Companies need to analyze what customers are interested in at the moment and what they want. This can serve as the basis for the development of new, better, and more innovative products, solutions, and services. To that effect, platforms such as OPEN INNOVATION form part of a real strategy.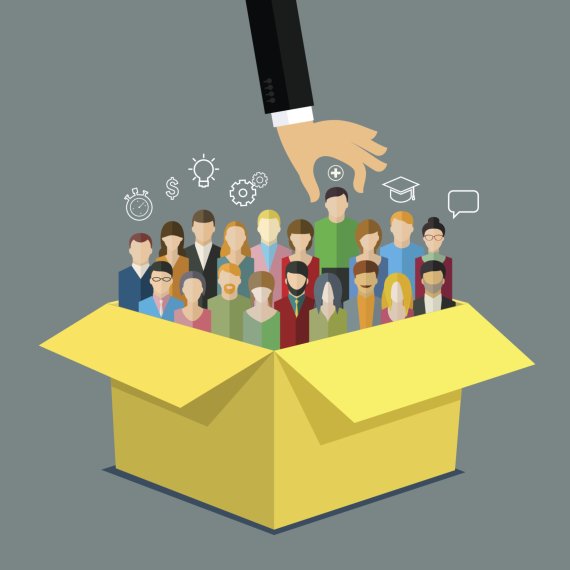 Do you think that in 20 years time, crowdsourcing and platforms such as OPEN INNOVATION will have become indispensable elements of innovation management?
In 20 years time, the success of a larger company will depend on how well it has incorporated its customers. So companies will not be able to get around including customers in the process of developing and researching new products. This can be aimed at simply trying to find out how customers think and what they want, or at allowing customers to actively co-develop the company's products – so-called Crowd-Creating.
Crowdsourcing is even useful when customers make mistakes
How can innovation processes be developed efficiently whilst incorporating customers? Is there scope for companies to make mistakes?
Of course customers don't always know exactly what they need. Equally, it is possible for them to be holding the product they asked for in their hands, only to realize that they don't actually want it anymore. It is up to companies to intelligently interpret and categorize their customers' expectations. That is because every statement usually acts as a front for a more profound motivation. Certain information given by the customer therefore needs to be "translated" first and cannot be taken at face value.
So in order for a company to be sustainable in the future, has it almost become an obligation for them to use platforms such as ISPO OPEN INNOVATION?
Crowdsourcing is an excellent way to get in touch with customers, to better understand and involve them. Of course there are also other possibilities. However, crowdsourcing is a very relevant method when it comes to becoming more innovative in a comprehensive manner.
Are you interested in using crowdsourcing for your company? Then why not find out more here. >>>