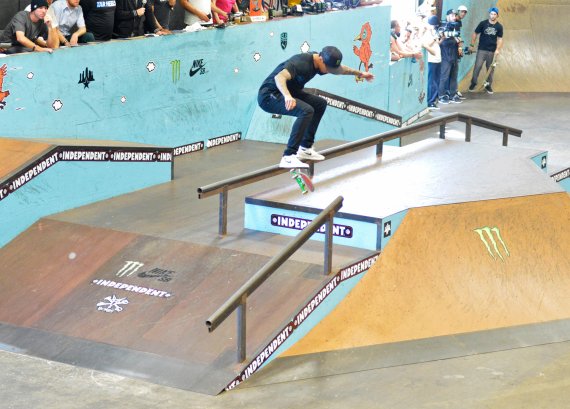 ISPO.COM: Why did you choose Munich and how important is the German market for you?
Brian Atlas: We were lucky to team up again with Olympic Park since the last time we brought SLS to Munich was in 2013. Olympic Park is a world class sports complex and we knew that they had the type of infrastructure SLS needs to bring a premium experience for skateboarding fans. Germany has a huge skateboarding culture, and Munich alone has built a multitude of skateparks within the area to support the community. Our SLS webcasts regularly see high viewership from Germany and it only made sense to see how we could bring the contest back for fans to see live in person.
Brands like Nike are investing in skateboarding
How would you rate the impact of the SLS Nike SB World Tour to the sport and what are your plans for the future development?
Over a short 6 years, SLS has been able to unite the global skateboarding community around the best in contest skateboarding. We've worked hard to boost the exposure for skateboarding through developing an Omni-channel platform that serves fans the most elite pros and next-level skateboarding in the way that is entertaining and easy-to-follow for the die-hard fan and the casual fan. Whether you're on your phone, desktop, or watching TV – Street League Skateboarding has created the same kind of emotional connection for fans to the pros and the storylines similar to big professional sports like basketball or football. We have those buzzer-beater moments like no other platform in skateboarding that puts fans on the edge of their seats. We created a new conversation that didn't exist before and has resulted in more brands spending money in our space and more pros making a better living from doing what they love. Our goal is to keep evolving and giving fans the best in live skateboarding contests.  
Here you get the latest news about skateboarding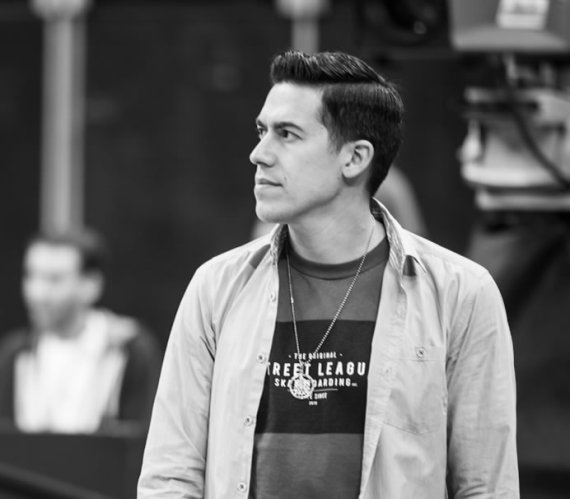 What are the trends in Skateboarding – both in terms of the sport and product-wise?
We are seeing more and more kids getting on boards, male and female. More than ever before there is infrastructure for safe and legal skateboarding with more parks, school skateboarding clubs are popping up left and right, parents are actively supporting their kids' interest in skateboarding, and more Amateur contests are available around the world. In 2015, SLS teamed up with the Skatepark of Tampa to create a true qualification system for Amateurs to follow a path all the way to World Champion in competition street skateboarding. This system has never existed before SLS and now young skaters have a direction to get maximum exposure and a route to become an elite SLS Pros. By adding a women's division in 2015 for the SLS Nike SB Super Crown World Championship, we have taken steps to help guide that same track for female skaters as well.  
Outside of SLS, social media has united skateboarders around the globe, helping people consume skateboarding all day, everyday on outlets like Instagram. Social media has also forced a shift in how brands release their traditional skate videos or how pros release their parts. Skaters are putting out footage constantly and it is the biggest way for Pros to define their personal brands and lexicons. Product-wise, we are seeing a shift in more new smaller board brands being started by groups of pros uniting behind their mutual creativity. It is resulting in different layers to our culture, providing more types of skateboarding for skaters to chose to identify with. Conversely, the biggest brands in the world like Nike, are investing in skateboarding and seeing great success. When big players like that support skateboarding authentically, more people are exposed and the industry grows.
Check here: Action Sports: An Industry Searching for the Way Out of Crisis
Would you call Skateboarding still trendy or is it now a "normal" sport?
Skateboarding has always had a major impact in style and culture and will remain that way forever because the originality and creativity that anchors skateboarding has meant so much to youth culture in general and transcends being a "trend". Beyond that, skateboarding has so many different forms of expression, with competition being one of them. It is through competition that skateboarding is presented as a sport and due to the growth of SLS and popularity of skateboarding worldwide this is definitely more accepted than ever. 
"The Olympics 2020 are very important"
How important is the first appearance of the sport at the Olympics 2020?
It is definitely a milestone for skateboarding to possibly make an appearance on the ultimate global stage. It is very important that skateboarding gets represented authentically through the entire Olympic journey. The International Skateboarding Federation (ISF) has been working tirelessly to ensure that skateboarding will be represented in the right way. When it comes to fruition, that kind of exposure has the potential to be huge for the industry.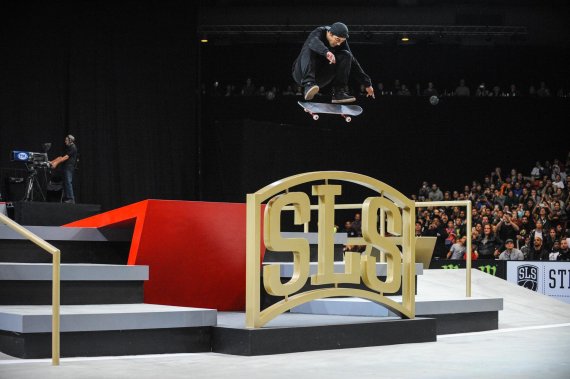 Will it be a big push for a sport, what will change and will the sport become even more mainstream?
With any kind of major exposure like the Olympics, one can only assume our industry will see accelerated growth and recognition. We work very closely with the International Skateboarding Federation (ISF) and with them navigating for skateboarding in the Olympic environment, we have confidence that skateboarding will be represented authentically and ISF will help educate the world about everything we love about it.
What are the main tasks for your organization in the future?
We want to continue serving the global audience and grow in markets abroad. We have fans of all ages, and the entire industry has to always be looking to the future. For every person who steps off a board, there is a young kid getting on one. We have to continue building places for kids to skate, serving them skateboarding the ways that are the most digestible for each generation, and continue to evolve.