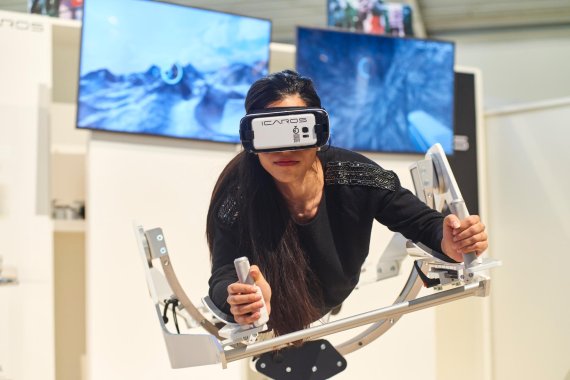 Vladimir Kondic of SOLOS spoke on the topic "The Path to the Start-up, Success Factors and Obstacles." Michael Schmidt, CEO of ICAROS, described "the example of a successful sports start-ups: active virtual reality." Bernhard Heinz, of the creative agency Pascher+Heinz, also gave tips on how founders can win at the start-up competition ISPO BRANDNEW. An exciting topic of this new ISPO ACADEMY series where sports decision makers combine further training and networking in a laid-back atmosphere. 
Eighteen years ago, ISPO brought the start-up competition ISPO BRANDNEW to life. In the time since, more than 6,000 applications from ambitious founders from the sports business have been submitted. At the networking event ISPO ACADEMY CONNECT, Bernhard Heinz of the agency Pascher+Heinz, which supervises ISPO BRANDNEW on behalf of Messe München, formulated three best practice tips.
Read here: everything about ISPO BRANDNEW>>>

1. Start-ups need a big idea – take GoPro, for example
"Start-ups need that one big idea that needs a brand to be successful", Heinz explains. He projects an image of a surfer onto the wall who, in the early 00s, stood on the board with a small plastic box with a camera installed: the start of the success story of GoPro began at ISPO MUNICH.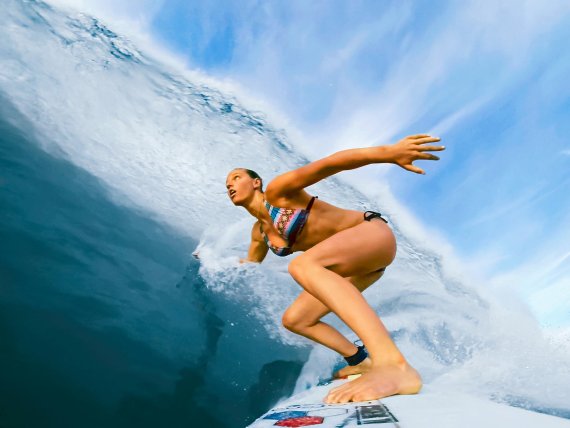 A 2005 finalist at ISPO BRANDNEW, listed on the stock exchange with one million dollars in 2014: that one big idea that no one else had had before – GoPro had it. "They recognized the need, the added value, that athletes have when they film or photograph their sport", the expert Heinz says.
The counter-example is an idea from inline skating: a telescope brake stick for skaters. "There was no added value."
2. Start-ups need a message – take ON, for example
"As a founder, you need to be able to boil your message down to its essence," says the start-up expert from Pascher+Heinz, "and say with just one sentence or one image, 'What's in it for me?'"
Bernhard Heinz names the Swiss running shoe manufacturer ON as an outstanding example. In 2010, three guys from Switzerland came out of nowhere into direct competition with giants like Adidas and Nike – "and with a clear message: Running on clouds. That struck a chord with the target group, because every runner dreams of a soft run."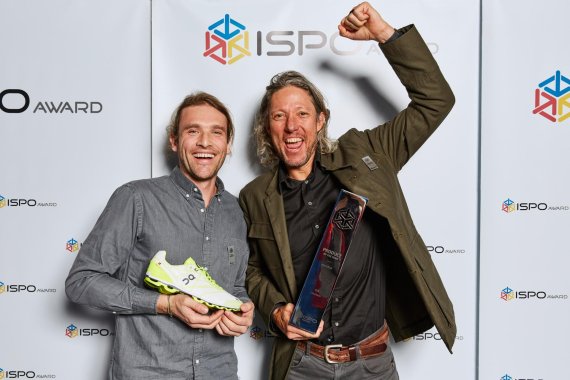 On their first go, ON was OVERALL WINNER at the 2010 ISPO BRANDNEW. The Swiss company sold one million shoes by 2016, and they won the ISPO AWARD as PRODUCT OF THE YEAR in the Performance sector at ISPO MUNICH 2017 with their latest shoe, the Cloudflash.

Read here: The success story of the new ON running shoe, Cloudflash >>>

What's important: The message needs to be unique. "The message 'lots of fun and easy to use' doesn't work, nor does 'from women to women'", says Heinz.
3. Start-ups need a complete package
"Just presenting one product isn't enough. You need to tap the overall potential, show your entire spectrum," the Pascher+Heinz agency co-boss. For example: An applicant submits just one black T-shirt, if anything their new premium product, but on its own not convincing. Heinz: "Dress it up. Introduce yourselves, show yourselves. The name, the logo, the manual all need to fit – the complete package." 

At onePage.org 's gym on Munich's Paul-Heyse-Straße, host Christoph Rapp, International Sales & Retail manager of Messe München, greeted two representatives of the start-up industry who succeeded at ISPO BRANDNEW.

The ICAROS message: "We make you fly"
Michael Schmidt, CEO of ICAROS, explained the high-altitude flight of his sports device based on a unique mixture of fitness device and virtual reality experience. "We make you fly" was the message ICAROS brought to market. The founders from Martinsried, near Munich, first focus on direct marketing, B2B sales.

Starting as OVERALL WINNER at ISPO BRANDNEW 2016, they made appearances at 20 shows and trade fairs last year, and already signed on to four sales tours in the first quarter of 2017. The result: ICAROS sold 100 devices (retail price 7,900 euros) in 2016, just as many in the first quarter of 2017. Staffing is being expanded, and distribution is being repositioned.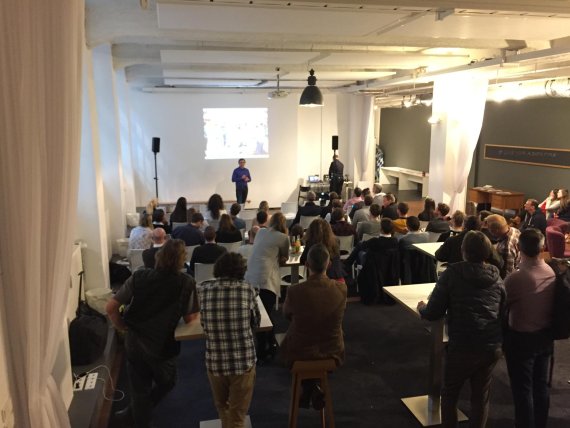 Warning to start-ups: "Mistakes made with lots of money can be deadly."
ICAROS (still) doesn't produce their fitness device for end consumers, for now it's just for select retail. "I don't just advise mass production for start-ups in this sector," says Michael Schmidt, "the danger being that your won't survive it!" The ICAROS CEO knows: "Many mistakes made with a little money aren't that bad. Mistakes made with lots of money can be deadly."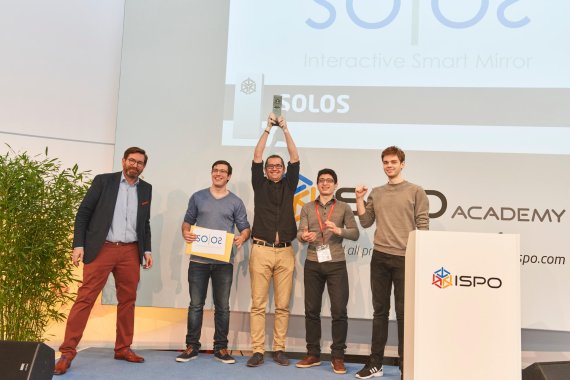 SOLOS demonstrates: Do interdisciplinary work!
The second kick-off presentation at ACADEMY CONNECT came from Vladimir Kondic, CEO and founder of SOLOS. The young Munich-based founders won the first ISPO BRANDNEW DIGITAL at ISPO MUNICH.

Read here: the SOLOS success story >>>.
Vladimir Kondic explained to listeners how important it is to act in an interdisciplinary manner. In the case of SOLOS, a business economist, electrical engineer, and computer scientist came together.
There are seven steps that SOLOS names as examples for their path to a successful start-up:
1. Conduct interviews on prototypes: comprehensive market analysis
2. More precise research on technology, competitors, and customers
3. Develop with fervor: 24/7 passion
4. Commitment to the product – even if there are setbacks
5. The will to learn – constantly evolve
6. Develop marketing
7. Only then: the sale
Founders, visitors, and ISPO representatives intensively discussed opportunities and challenges for start-ups over finger food and drinks. The ISPO ACADEMY CONNECT series will continue.