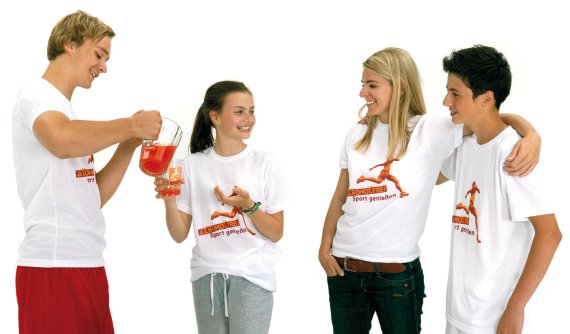 The German Olympic Sports Association (DOSB), the German Football Association (DFB), the German Gymnastics Association (DTB), the German Handball Federation (DHB) and the DJK Sports Association support the Federal Centre for Health Education (BZgA) in its efforts to promote the prevention of misuse. The action alliance will have the title "Enjoy sport alcohol-free" and will be presented by the patron of the project, Marlene Mortler, in Berlin. Mortler is a member of the Bundestag for the CSU party and the Federal Government's commissioner for drug-related issues.
"With the cooperation between these sports associations, which have many members, we can reach even more people on the basis of the clubs and explain about the risks of excessive alcohol consumption. Alcohol continues to be the most widespread addictive substance", explained Mortler.

With their participation in the action "Enjoy Sport Alcohol-free", sports clubs can set standards for responsible use of alcohol by, for example, having an alcohol-free sports weekend or by only offering alcohol-free drinks at sports events in general.