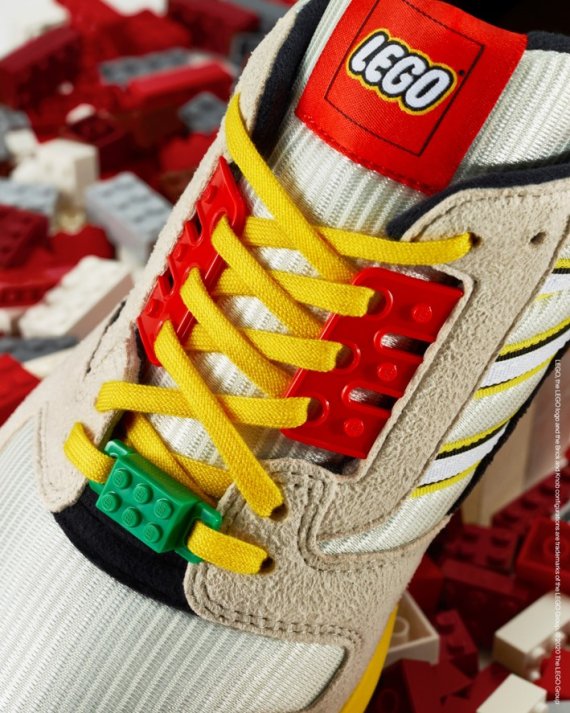 Who would have thought it: When Puma and the fashion house Jil Sander brought out their first joint sneaker in 1996, this was the spark for a whole new genre within the fashion and sports industry: cooperations. Here came together what did not belong together, and this is exactly where the special attraction lies to this day. In the meantime, "Collabs" have become an integral part of many brands - from H&M, Adidas and The North Face to Dior. They all live from the same idea: they want to tell attention-grabbing stories, find new target groups and create exclusivity. Here are the most exciting new collabs of the last months.
A particularly interesting new cooperation this year is so far nothing more than an announcement: The collab between Italian fashion house Gucci and The North Face. Gucci first announced the collaboration on TikTok, accompanied by short videos featuring quiet nature scenes with birdsong, mountain views and a flag with both logos. What kind of products we can expect and when exactly they will be launched remains a mystery. For Gucci it is the first collab with another brand, for The North Face it is not. This year alone, the outdoor brand has worked with Supreme, Junya Watanabe, Brain Dead and most recently MM6 Maison Margiela. This Collab is also very impressive: Here the technical heritage of The North Face and the conceptual style of the fashion artist are combined.
However, outdoor brands do not always make the connection to luxury intentionally. Arc'teryx is a current example of this. The US-American star designer Virgil Abloh is an avowed Arc'teryx fan and has integrated Arc'teryx jackets and climbing harnesses into his Off White women's collection for Autumn/Winter 2020 - allegedly without the consent of the Canadians. Arc'teryx launched an official collab this year with the Japanese streetwear label Beams.
In the sneaker segment, collabs have become part of the daily business. The pressure is correspondingly high to always have to present something new here. Real hypes, as known from the early years of sneaker mania, are becoming increasingly rare. After the collaboration of Puma and Jil Sander more than 20 years ago, numerous other pairings between sneaker brands and luxury labels have since come about. A few worth seeing also this year: Asics & Comme des Garçons and Nike & Dior. The collab between Scarpa & Herno also belongs in this series.
Sneaker brands are not only temporarily linked with luxury brands from the fashion world, but streetwear brands are also popular, as the current cooperations between Salomon & And Wander, Timberland & China Town Market and Rapha & Palace show . But also between denim and sneaker brands, new creative products have emerged, as shown by Puma & Replay or Denham & Nike .
A particularly exciting collab was created this year between Adidas Originals and Lego. The result of the collaboration of such unequal partners is a colourful version of the ZX 8000 sneaker model, which has been enriched with numerous classic Lego elements, such as a Lego brick on the laces or the famous nubs in the profile design of the sole. Why Lego of all things? The brand wanted to "explore new territories to talk to someone who doesn't know A-ZX yet", quotes streetwear magazine Hypebeast Adidas.
If there were a prize for the most unusual collaborations, the US-American Streetwear Brand Supreme would be the clear favourite. The first collaboration between Supreme and the swim brand Speedo was launched in the summer. The collaboration includes a silicone swim cap in black and Supreme's famous bright red, as well as colourful swimming goggles. But there's more to come: After Supreme folding chairs, goldfish bowls and oil canisters, a few days ago came the Collab with Colgate. Brand fans can now also brush their teeth with Supreme.
In sports, collabs with influencers have actually always been part of the standard program. Many brands integrate the knowledge of athletes into their collections and dedicate their own products to them. But instead of athletes, musicians are also in demand. A current example is the new collab between Crocs and Justin Bieber. Bieber has already been seen in Crocs several times, so it seems obvious to create his own model.