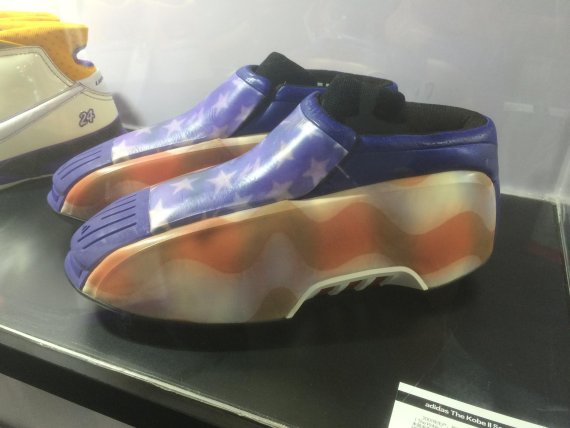 Thick plexiglass and two extra committed security guards stand watch at ISPO Shanghai, over hot items valued at around 150,000 euros.
What's being guarded here, however, isn't some kind of super-modern invention with the latest space technology – but rather shoes. Basketball sneakers, to be precise. Already a beloved collector's item for many years in Europe and the USA, the sneaker wave is now sloshing toward China as well.
ISPO SHANGHAI is dedicating a specific platform to this still quite new trend in China with the ISPO X ULSUM Sneaker Show, and will join Ulsum founder and Chief Editor Ammo Dong in presenting a very rare sneaker collection with the models of former NBA star Kobe Bryant.
Kobe Bryant's "The Kobe Two Flag" is unsaleable
Bryant, who won five NBA championships with the Los Angeles Lakers, is alongside Chicago Bulls legend Michael Jordan as an absolute star in China, practically idolized. Beloved accordingly are also the signature shoes of the basketball star, who during his 20-year career was signed on with both Adidas and Nike.
"In our sneaker show, the 'Kobe Two Flag' by Adidas is by far the most coveted shoe. There are precisely five pairs of the model with the US flag in the entire world; this shoe is unsaleable," said sneakers expert Dong, who can tell an anecdote about each of the exhibits and sees this as the main task of the sneaker show: to convey the stories behind the shoes to ISPO visitors.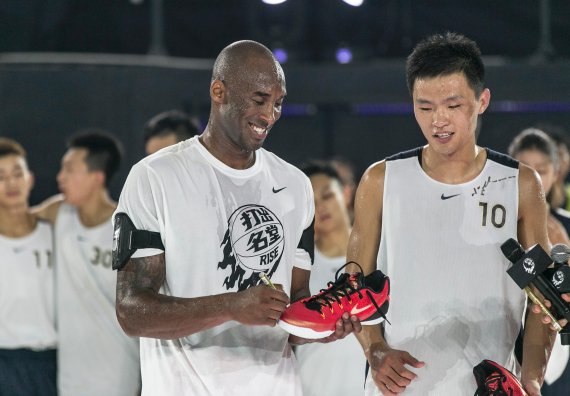 In the case of the "Kobe Two Flag," Kobe Bryant is said to have given a pair to then high school sensation LeBron James – today a three-time NBA champion and superstar of the Cleveland Cavaliers – as a gift. 
The stories behind the shoes: "There are only five pairs in the world"
And so each of the about 40 displayed pairs is entwined with one or even several stories that amount to the sneakers cult and the horrendous collector prices.
"I have the collection of a friend of mine who was nice enough to provide it to me. I had to swear to him that I would deliver all of the shoes back safe and sound," says Dong about the man who asked not to be named, but at least reveals that his collection comprises well over a hundred of such choice pairs.
On the question of how he get hold of the, in some cases almost sacred, sneakers, he only answers with a meaningful smile. Ulsum founder Dong can at least give a little of assistance in clarifying this question.
The heated battle for rare sneakers
"In so-called quick strikes, very rare collections or new special edition models are sold for a short period without advance notice," says Dong, who with his sneakers website is informed about these kinds of events in advance by companies like Nike, Li-Ning, or Under Armour, and can thus share the exclusive dates with his users.
Those hoping for one of the coveted pairs at these events should, in Dong's opinion, never be squeamish, because "occasionally, it can even come to blows outside the stores."
The hype isn't just limited to US brands. Chinese companies like Li-Ning and Anta are also sought after by collectors, which is also due to the fact that they have NBA stars like Dwyane Wade (Li-Ning) and Klay Thompson (Anta) under contract.
"Only 100 pairs of the Li-Ning model 'Way of Wade 4 Allstar' were made, during which only eight pairs were provided for the release in Shanghai," Dong tells another anecdote, "There was a lottery outside the store for who could buy the shoes, and it turned into a riot. That's because, in the hunt for the rare models, it often goes so far that professional sneaker resellers pay up to 200 peasants to stand in front of the store as potential buyers, in order to have a better chance in the lottery."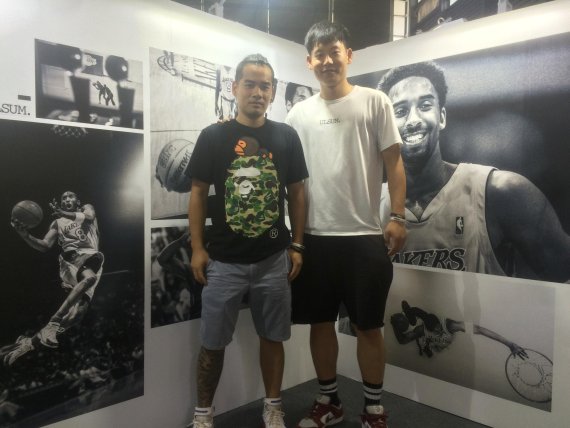 The collectors market is already highly competitive in China, where Dong estimates the true collector core of the sneaker heads to be roughly 100,000 people. 20 new pairs of shoes per year isn't uncommon; entire rooms filled with shoe boxes is a familiar sight.
At the end of the sneaker masterclass, Dong then with great pride shows his personal treasure: a pair of Nikes from 2009 worn by Russell Westbrook, star of the of the Oklahoma City Thunder, during the 2012 NBA playoffs. Worth? A mere 2,200 euros.