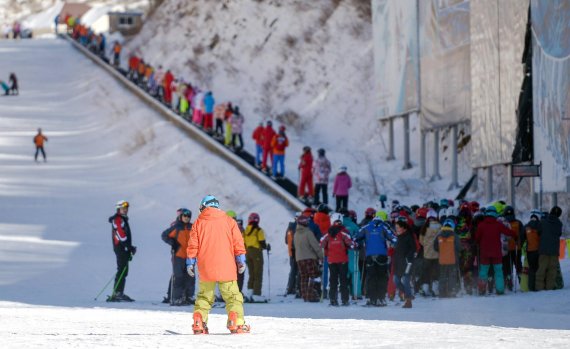 China is at the very beginning of their ski industry. Only a few ski resorts meet international standards and ski lifts and challenging pistes are rare.
A pair that has lent Chinese investors their expertise and know-how for years comes from the Canadian business Ecosign Mountain Resort Planners. Riley Thiessen is vice-president of Resort Design, Eric Callender vice-president of Mountain Planning.
ISPO.com: Mr. Thiessen, Mr.Callender, how do we have to imagine the work of a Resort Designer and Mountain Planner?
Ryley Thiessen: Ecodesign has already realised 25 ski resort projects all over China since 1999. Eric and I are part of it since 2009. I take care of the infrastructure and the resort, Eric is an expert for all sort of skiing issues. Around two years ago we helped to bring the Winter Olympics 2022 to Beijing. The majority of designs of the venues are ours. In addition we designed two Olympic Villages.
The Winter Olympics are a few years away, how do you estimate the possibility for further growth of the ski resort industry?
Callender: In America we have this saying: "If you build it, they will come." At the moment it is all about the potential of the industry for the next years, everyone is looking forward. The visitor figures aren't satisfactory at the moment, but they are rising very quickly. 
"Customers in China exceeded all expectations"
Chinese are know to be very efficient, especially with large-scale projects like the Olympic Winter Games. What is your experience with the actual realisation of the building process?
Thiessen: We just talked to a customer who exceeded all our expectations. We predicted the Wanda Group that the realisation of a certain ski resort will last 13 to 14 years. The responsible people just laughed and finished the project in four years. Two Million Dollar were invested. Every single bed was booked up at Chinese New Year and Wanda explained very dryly that they would need the same resort at the other side of the mountain.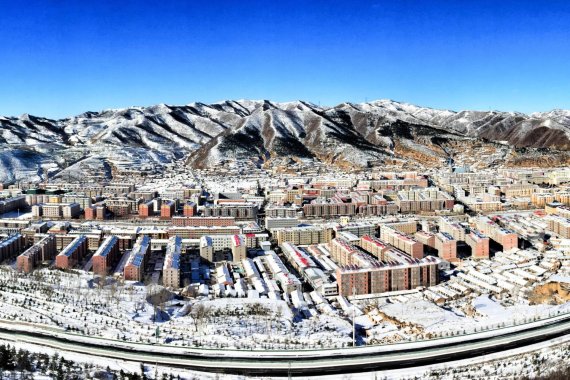 The responsible people of the Wanda Group aren't satisfied with small resolutions then?
Thiessen: Not really. One proposal was to connect both resorts with a little tunnel. We are talking here about a resort in the middle of nowhere with ten- to twelfth-thousand beds. Nevertheless there is an airport that is designed for jumbo jets. A lot of guests come from Hong Kong or Shanghai. You can see a volcano from afar, the people love it. Wanda implemented Eric's saying: Build it - and they come.
"A lot of people only want Premium-VIP-resorts"
For what type of customers are those mega-projects designed?
Thiessen: It is catered for all tastes and purses from two to five stars. In addition there are three golf courses, all designed by former golf professional Jack Nicklaus. Wanda is really serious about all of this.
Do all costumers approach a project this way?
Thiessen: Unfortunately not. A lot of people only want Premium-VIP-resorts. We try to explain that this way a big part of the market is not included.
Are people listening to your objections?
Thiessen: Let's put it this way: You can bring a horse to the water, but you can't force it to drink. A lot of times our customers approach us a few years later and admit that we were right. It is a learning process.
Callender: It is not a one sided leaning process though, we expand our knowledge as well. How big do we have to plan a resort, how big do the rooms have to be? What are the needs of the customers? A lot of Chinese haven't even got average skiing skills. That means we have to build a lot of extra learning areas and snowplay parks. This is a playful way of bringing the people closer to the snow.
Thiessen: We are talking about completely different dimensions here as well. Those kind of resorts often have the size of a shopping center, about three or four times bigger than in North-America. We need to realise this first and then adapt the design appropriately. There is also the fact that only 20 percent actively ski. The rest has to be entertained as well. Thats why there are the snowplay parks, the spas, the shops and so on…
"The administrative burden is huge"
The heart of Asia isn't considered to be an easy environment for foreign companies. What kind of adversities do you encounter in China?
Callender: The financial aspect is very costly in China. It can take a few months until our invoices are all paid. This isn't really because of the payment behaviour of our customers, but because of requirements of the government. This way they want to prevent assets from leaving the country quickly. The administrative burden is huge. Without professional help this wouldn't be possible. You need a lot of patience with businesses in China.
Thiessen: Something that also makes our work difficult are bad maps. The government doesn't like the idea of foreigners having access to detailed maps of their country. Usually we wouldn't need those, but it isn't possible to fly over the area of the project, because there is no commercial helicopter service in China. So we have to try to make specific statements with unspecific documents.
Callender: Another problem is the distribution of holidays, it is practically non-existent. During Chinese New Year the ski resorts are bursting full and the rest of the year they aren't really busy. Slightly offset holidays, the way Germany has them for example, would be useful. That way the chaos at the airports, access roads and ski resorts themselves could be equalised.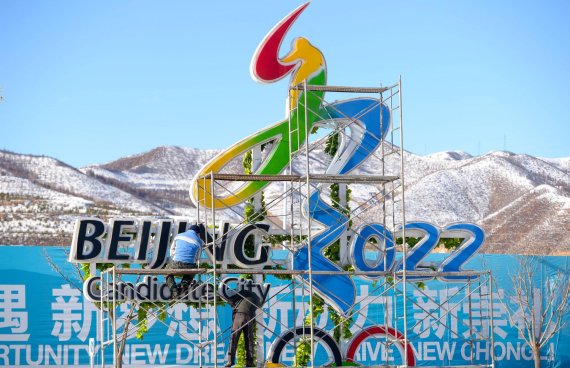 Finally, what was your craziest experience in all those years?
Thiessen: I don't have to think hard for that one, it was my first trip abroad. Our boss sent Eric and me to Siberia to explore the area for a potential ski resort. We got caught in a snow storm. Our orientation was very bad and it took us a while to get back to our van. As we finally got back our guide showed us a lot of respect, which we didn't quite understand at first - until he mentioned the Kodiak bear in the surrounding. His remark was that he would have never left the van with it out there. Well, that made me feel quite giddy.