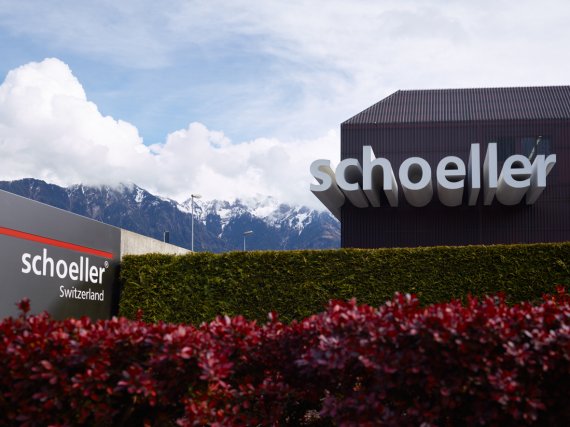 As a global textile solutions brand, Schoeller specializes in the development and production of innovative technical fabrics and smart textile finishing technologies. What began as Switzerland's first worsted yarn spinning mill in 1868, has achieved worldwide recognition for its high-tech textiles and its dedication to sustainability. For its more than 500 brand partners (that read like a Who's Who of the outdoors and sports brands) in 50 countries, Schoeller produces an average of over six million meters of performance textiles per year in its mills in Sevelen, Switzerland and Balingen, Germany.
Schoeller's Sevelen headquarters include its production facilities that house weaving, dyeing, lamination and coating departments, as well as the state-of-the-art research, development and testing laboratory. Its on-site administrative building is home to the design and sales, IT, marketing and accounting teams.
Sustainability has always been of great importance at Schoeller. In 1994, it was the first active-wear and leisure-wear manufacturer to receive Oeko-Tex Standard 100 certification. Schoeller also served as one of the founding developers of the bluesign system, which has since become established worldwide. In 2008, Schoeller then became the first company to receive the bluesign award.
"Being able to reflect upon 150 years of textile experience, customer relationships and progress is an incredibly proud moment for our entire Schoeller family. This milestone is one for which we would like to thank our consumers, customers, and partners who have continually supported and inspired our advancements. Protecting and supporting millions of consumers in doing what they love most and keeping a close eye on the next level of innovation every day, drives us on and gives us tremendous fulfillment - just as I am sure it did for Schoeller's founder, Rudolph Schoeller, so many years ago," said Siegfried Winkelbeiner, CEO Schoeller Textil AG.
With the European textile industry smaller than ever, it is refreshing to see a textile brand that still dominates in this field and still manufactures in Europe, when so many other textile brands have relocated overseas. For Schoeller, the success story isn't just down to the innovation and delivery of textiles, but also the close partnership the company has with the many brands that used Schoeller textiles in end products.
"Schoeller has managed to reinvent itself time and again, to adapt to the markets, but also to shape the market in important areas. A successful business also needs great partners. For this we are globally networked to assure that we are in the forefront of new developments. We have built the right workforce and set up factories, which fulfill sustainability standards, and are tuned to handle complex innovative fabric and knits production," explained Mr. Winkelbeiner.
Schoeller's innovations include its c_change membrane technology, the world's first intelligent membrane, as well as the well-known NanoSphere that keeps textiles dry and clean, coldblack and corkshell technologies. 3XDRY Bio and ecorepel Bio, the new PFC-free technologies based on renewable raw materials, were first introduced to customers in 2016.
In 2012, Schoeller joined forces with the Eschler Group, experts in tailored, knitted fabric solutions, to offer an extensive range of complementary textile options to its joint brand partners. "Today, as ever, Schoeller strives to deliver what our brand partners' end users need to differentiate themselves," said Mr. Winkelbeiner.  "We work to stay ahead of the curve on all fronts – providing our customers with what they need, sometimes even before they know they need it."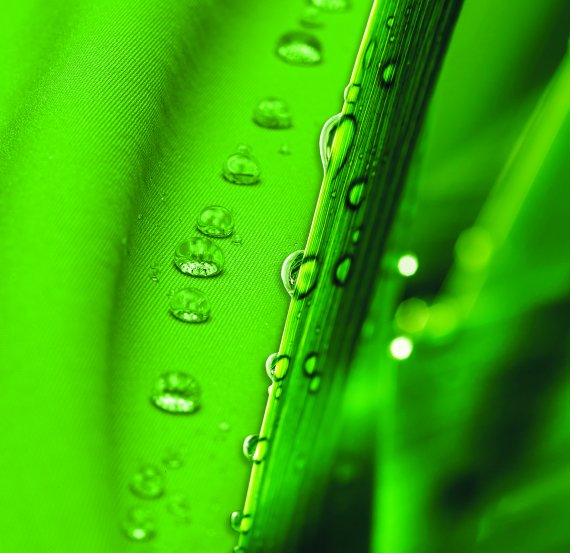 Performance textiles are becoming smarter, asking Mr. Winkelbeiner is it feasible that we will eventually be wearing self-cleaning and self-healing fabrics in years to come? His answer is both positive and enlightening: 
"This is exactly our way of thinking. We want to build up the positive image of the textile industry's future and emphasize that textiles are highly innovative and also a worthwhile industry, especially as textiles and electronics continue to merge. And we think, with textiles, we have an exciting future before us with developments, which we can at the moment not imagine."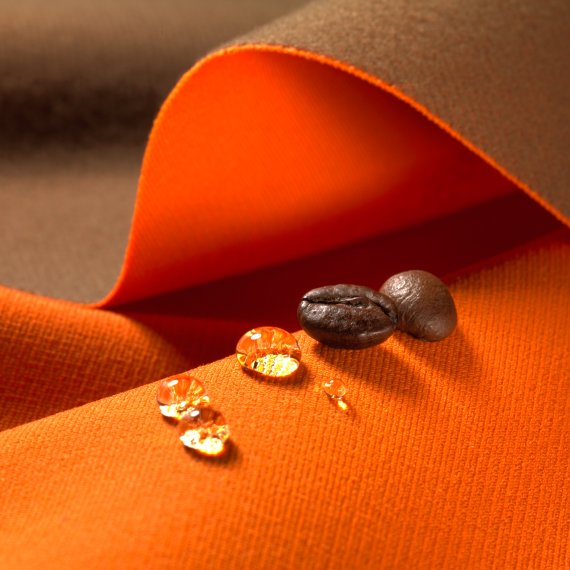 With a heritage of pioneering innovation, the company is determined to have a leading role in future developments that will define tomorrow's textile needs, including even more intelligent textiles.
"Schoeller is well positioned to benefit from the trend 'Smart Textiles' (meaning intelligent textiles, in which, for example, electronically conductive threads are interwoven) to the 'second skin', as the necessary technologies and skills are available but need to be fused much more sustainably. We also use our innovative strength to ensure that Schoeller's offers are regarded as a sustainability standard in the textile world," he added.
The chosen slogan for Schoeller's jubilee - "creating the future since 1868" - was selected with a purpose in mind, explained Mr. Winkelbeiner. "In order to succeed as an innovative company, it is not enough to have a good research department. No, all employees must have innovation in their genes, and this is what we have. Only in this way products can be created over and over again, enabling our customers to make differentiated products, thus making all our lives more successful, safer, more comfortable and more livable."