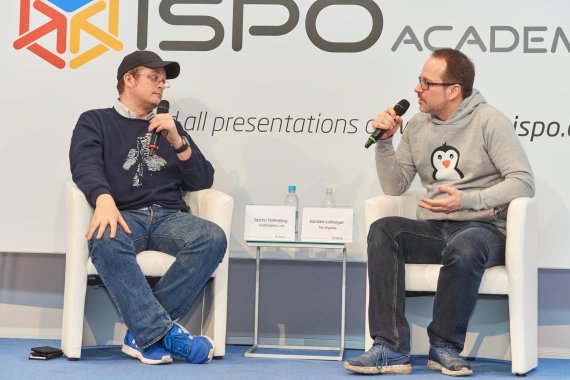 Since the start of the year, Pallenberg has been Head of Digital Content at Daimler, responsible for the digital channels in Daimler's business communications. "In a way, I have moved to the dark side. I was expecting a shitstorm, but that didn't happen. Instead, I was met with a 'Candy Typhoon," Sascha Pallenberg said on the ISPO ACADEMY stage, where he was interviewed by Karsten Lohmeyer on the topic of "Why brands become media."

Here is ISPO.com's summary of Sascha Pallenberg's key theses:
1. Businesses open up to the new, digital world

Sascha Pallenberg likes to talk about the paradigm shift both he and Daimler are currently experiencing. "It also shows my responsibilities." The fact that Daimler have employed a well-known blogger who continues to work in a hoodie and baseball cap and even records this in the Daimler blog, and who is going to work part-time from his residence in Taipei, "demonstrates that the company is open to rethinking," says Pallenberg.

And with this he is not limiting himself to formalities: "These days, companies know that they need to approach their customers in a different way if they wish to keep them. They need to speed up, to push, push, push. The digital world offers many opportunities in this field."
2. Brands are always media brands too

"In an ideal case, as a company, you will have a fantastic product that you want people to buy. And you will also be the first to have exclusive new contents relevant to your product," says Pallenberg. "So, in order to sell it, you will have to make users and customers aware of it and pique their interest." For Sascha Pallenberg, the media check couldn't be simpler: "Do you need a connection to your fan base? Do I already have one? Is it right for me? How can I expand it further? How can I bring my fans in closer?"
Wie wirkt sich Content Marketing auf meine Marke aus? Wie steigert Storytelling den Absatz? Auf der ISPO ACADEMY Bühne diskutiert unser CCO Karsten Lohmeyer mit Sascha Pallenberg, der neuerdings den digitalen Content der Daimler AG verantwortet.

Posted by The Digitale on Tuesday, February 7, 2017
3. Conversion takes place on owned media

"I need stories that generate commitment to our company. I need brand awareness. And I need it on our own portal. It doesn't really help us if the debates are taking place on Facebook. We need to bring these debates to our platforms – because only on our platforms will conversions take place in a way that pays off for the company." What that means for Daimler and Mercedes is completely beyond dispute for Sascha Pallenberg: "It's all about sales. We want to sell something." 
4. Communication means commitment
Sascha Pallenberg doesn't want the buzzword "Content Marketing" to be tagged to his new job: "I am responsible for digital PR and communication, not marketing. For me, the most important part is generating debates that will bring users to us whom we can consequently lead on further into our business. An article is never done. Only when it is published does it truly come to life. It needs to be updated. It needs reactions, which means commitment, and should be permanently updated through them to keep it alive."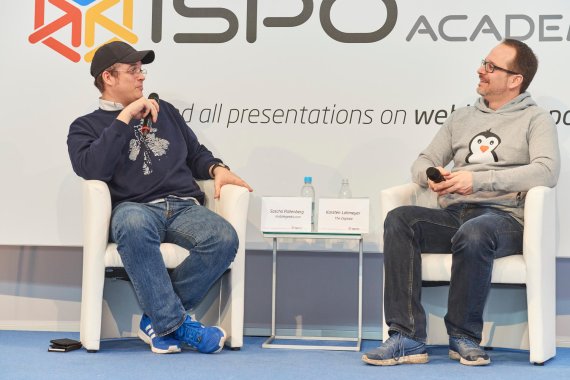 5. Brand content: Speed and mistakes are all part of the process

For Pallenberg, the most important element of brand content – setting an agenda aside – is a swift response to the brand community. "In the digital world, speed is of the essence, you constantly need to be reacting to something." And this requires a great deal of trial and error. It comes as no surprise, then, that Sascha Pallenberg's professional motto in his new job with Daimler has also become his mantra for life: "Do not be afraid of making mistakes. The worst mistake you can make is to avoid making mistakes."