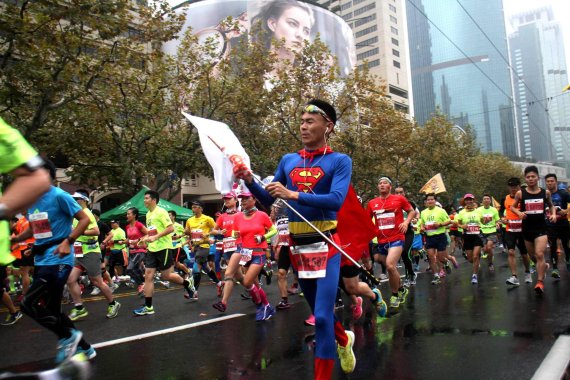 "The running boom in China is a phenomenon that's never been seen before. About three, four years ago there was no amateur runner scene," Pavel Toropov describes the rapid development. The Brit with Russian forebears was a successful ultra runner himself for a long time, and was one of the keynote speakers of the ISPO RUNNING forum at ISPO SHANGHAI 2016.
Running expert Toropov: "Even the elderly are running"
"Now there are running clubs on every corner. Running used to be frowned upon – it was like working in the field. And now there are people who have never thought about running before and are beginning to do it," says Toropov. "Even the elderly who lived through these unbelievable upheavals in the country. Sometimes it's really funny to watch when a retiree does his laps with a phone on his ear and a cigarette in his hand. The Chinese usually couldn't care less about what they look like."
That may apply for the elderly, but the young, and by now good money earning, middle class has time, money, and fun consuming. The opportunities that are arising as a result for the complete running industry are immense.
"Chinese aren't afraid to fail"
"The brand awareness in China is very pronounced, much more than in the European market with more tradition. The training level thereby isn't crucial," says Toropov, who has lived in China for more than seven years, and has already been able to call places from the plateaus of Tibet to the megametropolis of Hong Kong home.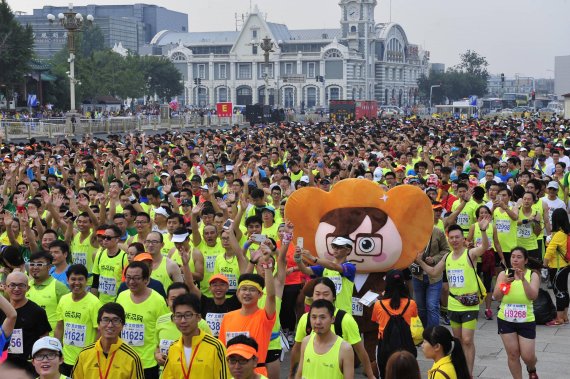 In addition to a zeal for consumption, Toropov also identified another characteristic that makes the running trend in China so special: "When Chinese people get something in their heads, they're going to do it right, because there are no half measures. The Chinese aren't afraid of failure, that also stands out in their economy. The first steps might still be a bit wobbly, but the results will get better with each attempt."
China is at the forefront in the digital running market
The clothing and wearables industries are already profiting from the running boom in China, while the trend still isn't financially noticeable on the side of event organizers. Thus far all runs have resulted in deficits, which currently still doesn't seem to bother investors. Instead, "everything is still a big promise for the future," says Toropov, "an investment in advertising space that will pay off in a couple of years."
Economically still a step behind the West, China is a major step ahead in the digital running market. Offers like the website "iRanshao," which has approximately 40,000 page impressions per day, provides for all of a runner's needs: from a running calendar, to product tests, all the way up to training tips.
Well, other apps can do that too, but the major strength of iRanshao is the community, which organizes running meetups via corresponding groups on the instant messenger WeChat, exchanges experiences, and thus strengthens the connection to iRanshao in an extreme way.

Running in China isn't very appealing for foreigners
This connection is also what Chinese running event organizers are hoping for at their events, as the number of foreigners in running in China, according to Toropov's view, is not going to grow significantly.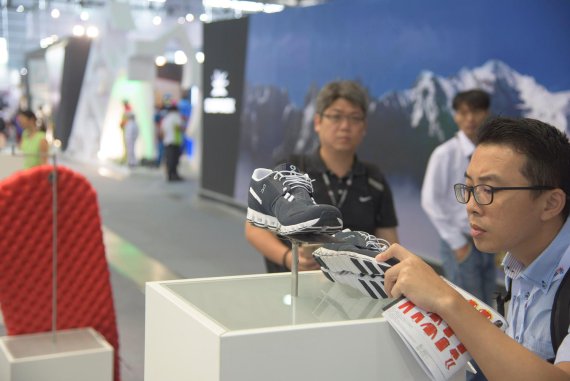 "Many running organizations naturally want the big international names at their run, but that happens relatively rarely, for various reasons. The flight is very long, you need a visa, and there's a cultural as well as a language barrier," is how Toropov backs up his hypothesis.

Event organizers vying for foreign participants
In the somewhat less developed regions of China, things are still being fiddled around with, especially running which is set to attract a lot of attention.

"In tier 3 cities it's still going on that foreigners are purchased for extra, to achieve a pretense of internationality," Toropov describes the somewhat strange practice, "Some students make their livings that way. An Englishman is desperately sought after, a Belgian, and if possible even a Spaniard. On and on it goes, and in the end it's heralded that runners from 15 nations are participating."

But the grip on international rental runners is happening less and less frequently, because "ultimately, the Chinese don't need any foreigners at their runs. The participant numbers are big enough, thanks to the huge population."