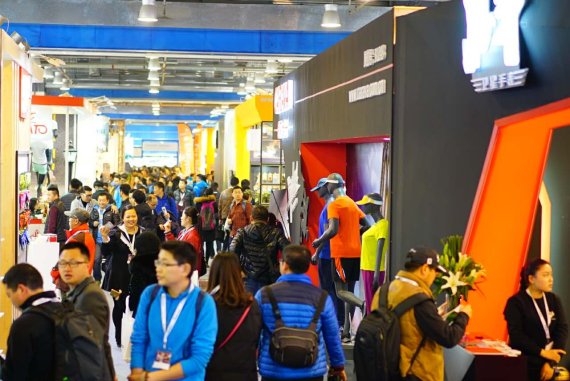 A total of 502 exhibitors with 728 brands, 357 of which were international brands, helped to keep the aisles full at ISPO BEIJING 2017 and its partner exhibition Alpitec China.
"The growing significance of sports in the Chinese population can be seen in the development of ISPO BEIJING. In addition, major sports events like the 2022 Olympic games are spurring on the industry. That was clearly noticeable during the four days of the exhibition," said Klaus Dittrich, Chairman & CEO of Messe München.
Read here: "ISPO BEIJING 2017 reflects the strong upward trend in China"
The comprehensive supporting program of ISPO BEIJING 2017 also contributed to the exhibition's success. The Asia Pacific Snow Conference (APSC), where the 2016 White Book examining the status quo of the Chinese ski industry was presented, once again attracted more participants in 2017 than in the previous year. The hall in which the presentation took place and which was significantly bigger than previously was also booked to capacity.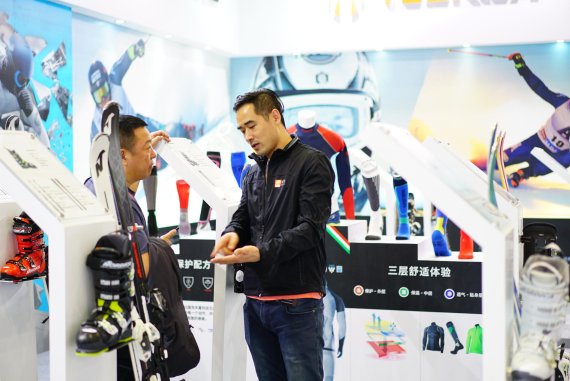 "ISPO BEIJING is the ideal platform for getting a foothold on the Chinese market"
With a total of seven newcomers, the establishment of ISPO BUSINESS SOLUTIONS – already well known in Europe – went extremely well. It took place in the ISPO Startup Village, taking place for the first time this year, and will be resumed at ISPO SHANGHAI 2017 from July 6 to 8, 2017.
"ISPO BEIJING is the biggest winter sports exhibition in China. I can only recommend a trip to Beijing to all those who are interested in this market and want to grow their business in China. ISPO BEIJING is the ideal platform for Austrian and international businesses in general to get a foothold on the Chinese market," said Marion Tschernutter, Project Manager for the Austrian Economic Chambers. 
The next date for ISPO BEIJING has also already been fixed: The 14th multisegment sports exhibition will take place in China's capital from January 24 to 27, 2018.