Chinese start-ups will have their very own dedicated exhibition space throughout the entire multi-segment sports trade fair event to present their products to trade fair goers, exchange ideas and network. 
"We've seen over the past three years that more and more start-ups are being founded in China," says Oliver Wang, Director of Business Development at Sunhills. Together with Sergio Hang, Wang is in charge of pulling off the ISPO project at the trade fair in Beijing, and highlights the importance of the Start-up Village
Experience the innovation the Asian sports market has to offer at ISPO SHANGHAI 2017, from July 6th to 8th. Get your tickets here! >>>
"It's not just about finding future investors for these start-ups because we're also working to establish ISPO BRANDNEW at ISPO SHANGHAI as well," explains Wang in a conversation with ISPO.com. Innovative companies can rapidly establish themselves on the Chinese market and gain attention on the European market as well – like designer Rico Lee has done.
In 2016 Lee was the first person from China to make it to the ISPO BRANDNEW finalist round at ISPO MUNICH, impressing the jury with his winter jackets made using waterproof denim fabric. (Learn more about Rico Lee – ISPO BRANDNEW finalist – here). "Innovation is what these start-ups specialize in and we hope to spread this creative spirit to every corner of the Chinese sports industry," says Hang, Assistant New Business Development at Sunhills.
ISPO BEIJING 2017 presents the most important companies to see at ISPO BEIJING 2017's Start-up Village: 
Platysens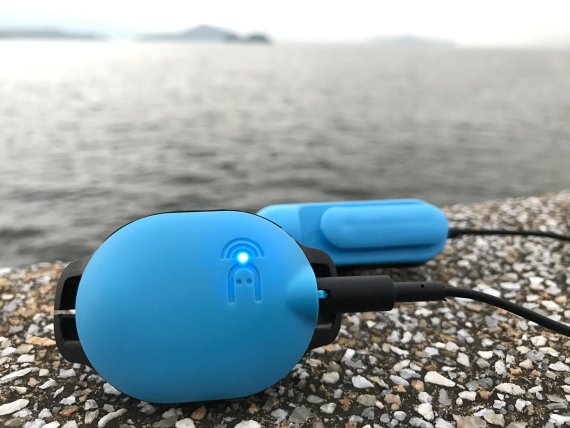 The Platysens Marlin is a swim activity tracker that also functions as a navigational device for open-water swimming. It uses a bone conduction headset to send all the necessary information to swimmers about their speed, stroke rate and lap time. You don't even need a smartphone to use the Platysens Marlin. Marlin also provides swimmers real-time feedback about their location in open water, allowing them to effortlessly swim through pre-set waypoints.
UseDem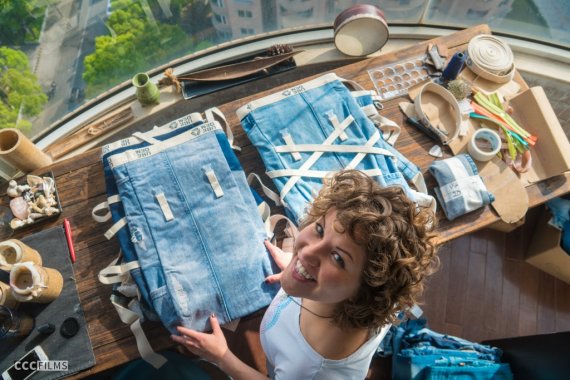 Sensible and sustainable use of resources is becoming increasingly important, something UseDem has taken note of. The start-up uses old jeans to make hip new backpacks. Founder Xenia Sidorenko worked in the denim industry for more than ten years and felt a strong desire to turn away from increasingly rapid product lifecycles. "We've figured out a way to reuse plastic, paper and dozens of other things. Why can't that be true of clothing as well? Instead of producing new jeans, I have chosen to move in the opposite direct and upcycle old products. It's come full circle for me," explains Sidorenko.
FlipSled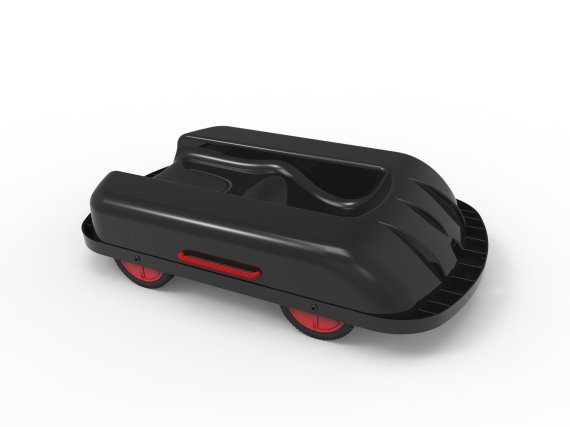 Going sledding with the kids would be great if you didn't always have such an arduous journey to get there. For kids, the fun of playing in the snow starts as soon as they get out of the door, immediately taking their rightful place on the sled. But FlipSled has come up with a clever solution to help parents feel less like pack horses. The sled comes with mounted wheels on one side that let you pull it effortlessly, even in snow. The FlipSled can even be used as a toboggan on grass in the summer. 
Holofit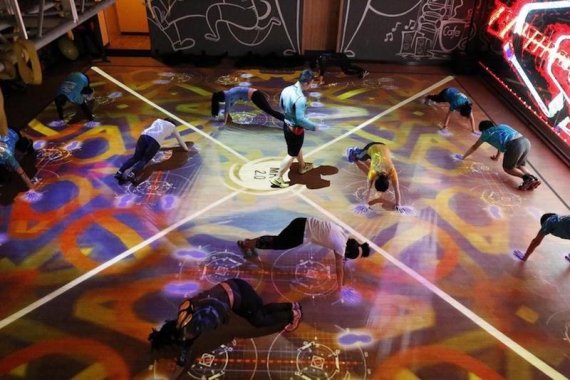 Fitness workout meets video game. The Holofit training system by Running Cat offers athletes interactive trainingscapes that can simulate exercises while displaying all of your vital functions on a video wall. Running Cat has named the project the Intelligent Physical Exercise System, and aims to offer young, digitally savvy people new workout options.
In addition to the four companies listed above, the founders of FlipSled and Stary, which produces electrically operated skateboards, will give keynote speeches at the Start-up Village. Podoon (intelligent shoe inserts) will also be there, as will designer Rico Lee.
Experience the innovation the Asian sports market has to offer at ISPO SHANGHAI 2017, from July 6th to 8th. Get your tickets here! >>>