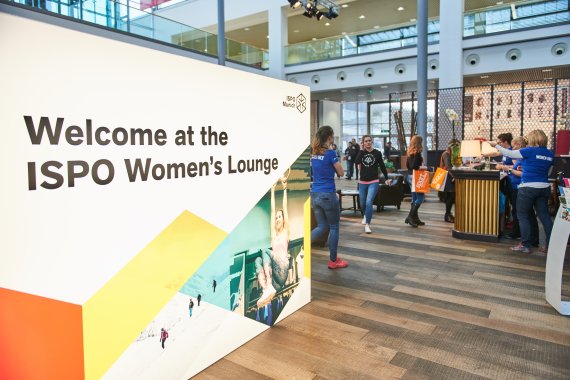 +++ Monday, 9:05 pm +++ The official part of Monday is finished. But for many exhibitors this is by no means the end of the day: DJs, bands and artists heat up the guests at various booths. Be it peak performance, Bogner or J. Lindberg: Beats and drinks make networking all the easier.
+++ Monday, 6:52 p.m. +++ At the Adidas Symposium Manuel Neuer and Lena Gercke talk to moderator Isabella Müller-Reinhardt. Neuer reports that he is currently exercising with 80 percent of his body weight and hopes to be able to exercise to the full soon. Lena Gercke presents her campaign "Early Bird".
Which posts are best received by the fans? Manuel Neuer: "When you show something of your personal everyday life: for example, a selfie when you drink a coffee in the city". The world champion goalkeeper has 8.5 million fans at Instagram.
Does he have any influence on the design of Adidas' jerseys? "With restrictions," says Neuer. A jersey color he'd veto? "I wouldn't like to run in the pink Tim Wiese jersey."
+++ Monday, 6:30 p.m. +++ Professor Karl Peter Fischer has developed the Digital Readiness Check for ISPO and presents it on the ISPO Digitize stage. With it, companies can check the degree of digitization they have achieved. Far too many dealers and brands are still "in shock paralysis in front of the snake Amazon". Even if you get a bloody nose at the beginning of digitization, "you have to tackle it now. Because otherwise it's really too late."
+++ Monday, 5:30 p.m. +++ Young consumers are more influential and demanding than ever and their expectations of performance wear, style and values are growing. Marketing director Pierluigi Berardi at the ISPO Brandnew Village in Hall B4 explains how the leading global fiber manufacturer Nilit is responding.
+++ Monday, 5:24 p.m. +++ Roland Auschel, Chief Sales Officer at adidas, on the ISPO Digitize stage: "We are back at ISPO Munich to demonstrate our commitment to the specialist trade. Open and transparent. We are pleased that ISPO is breaking new ground and offering much more than the possibility of a physical product presentation."
+++ Monday, 4:58 pm +++ At the Adidas Symposium at ISPO Digitize, ISPO Director Tobias Gröber explains the successes of ISPO.com to the audience: "ISPO.com is a milestone, so far already 20 million page impressions, 7.5 million unique users, at least 300,000 unique users at the hub over the whole year, this month already 1.5 million users". Gröber: "Our business is no longer selling square meters. We create valuable connections."
+++ Monday, 4:52 p.m. +++ "Digital change requires courage and investment": Managing Director Klaus Dittrich addresses over 200 visitors in the ISPO Digitize Area to discuss the digital approach of Messe München GmbH and ISPO. Digitization demands everything from every top manager, says Dittrich: "We have to build bridges between the old and the new. And both areas must show respect for each other's performance." ISPO is not only a pioneer within the Munich Trade Fair Centre, but also "worldwide".
+++ Monday, 4:11 p.m. +++ The backpack jacket - at ISPO Brandnew in Hall A4, design students will be presenting clothes they designed in teams within a very short time. Who knows, maybe some of them will be ready for the market in the coming years...
+++ Monday, 3:19 p.m. +++ "Digitization is part of the Lectra DNA. With our software we can map the complete production cycle from the first design idea to the finished cut. Digital technology allows us to simulate the complete production process and all the properties of the finished garment - saving time, money and energy", says Tabea Lier of Lectra.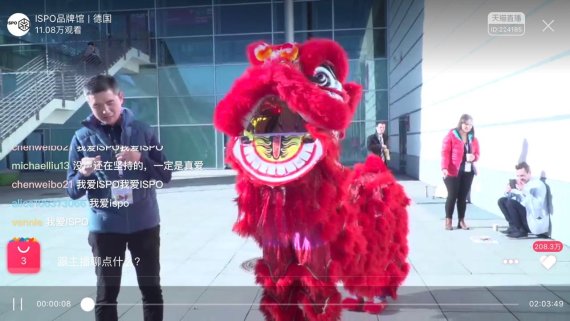 +++ Monday, 1:10 p.m. +++ Business news from ski star Felix Neureuther: The 33-year-old has bought shares of the avalanche backpack manufacturer ABS Protection GmbH and is now a partner. At the ABS press conference, he said, "I have to think about my professional future." Read more later in the detailed report on ISPO.com.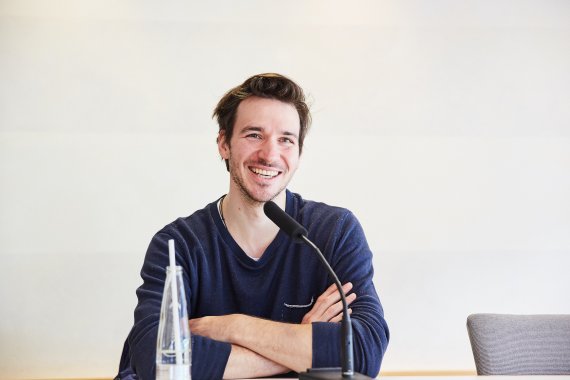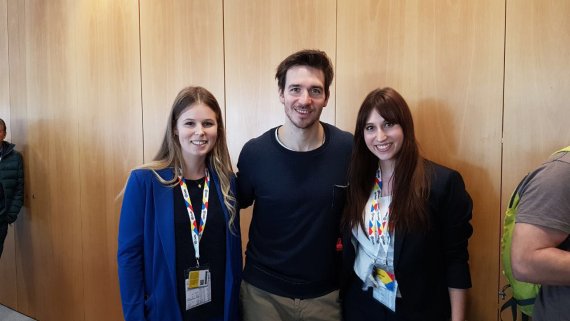 +++ Monday, 1:07 p.m. +++ The ICM is the meeting place for specialist retailers from the running sector - at the third running shoe symposium of ISPO and Runner's World Germany. Urs Weber, chief reporter at the renowned magazine, presents the running trends for 2018: "Runner's World readers' average mileage is 39 kilometres per week, they spend 316 euros per year on running clothes and an average of 128 euros on a running shoe. Further figures later in the report.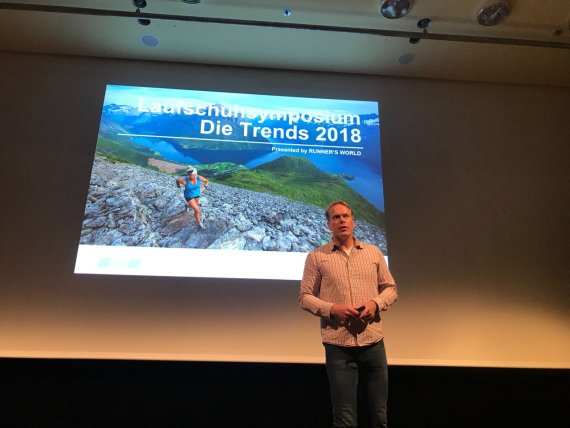 +++ Monday, 1 p.m. +++ ... and then you stumble across bike trial and mountain bike professional Danny MacAskill. ; -)
+++ Monday, 12:45 p.m. +++ Just a quick walk from one hall to another? Not so in the transition between hall A3 and A4, where there are sometimes traffic jams in the job offers of the ISPO Job Market. If you want to start running right now, let me tell you: Easy, everything is also available digitally.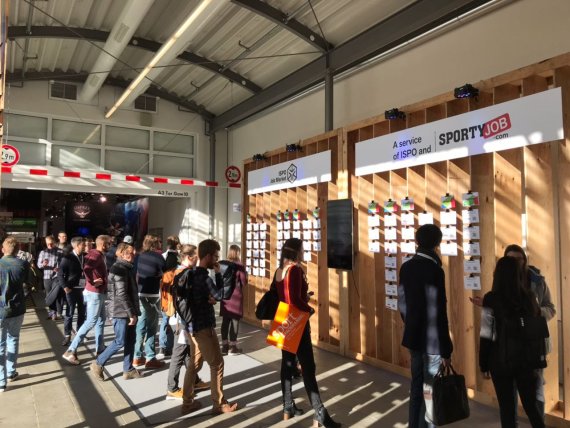 +++ Monday, 11:15 a. m. +++ The world's leading sports trade fair repeatedly attracts the top stars of football to the Munich exhibition grounds, such as Philipp Lahm and Pep Guardiola last year. In 2018, we are delighted that FC Bayern star Javi Martínez is visiting the ISPO Munich 2018 - and is visiting the Adidas booth in the Digitize Area to try out VR glasses.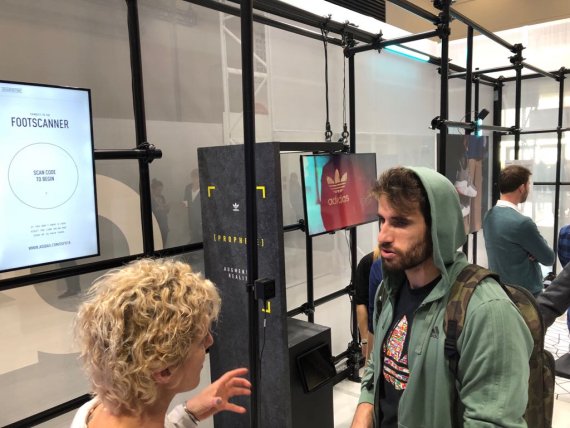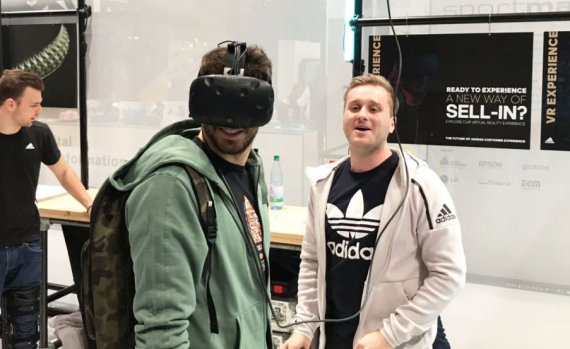 +++ Monday, 10:17 a. m. +++ A snowboard legend live at ISPO Munich 2018: Freerider Jeremy Jones himself is at the Jones Snowboards booth in Hall B4, as well as his designer RP Roberts, who paints board graphics live at the Booth. The party at the booth with his initiative Protect Our Winters (POW) is on tonight.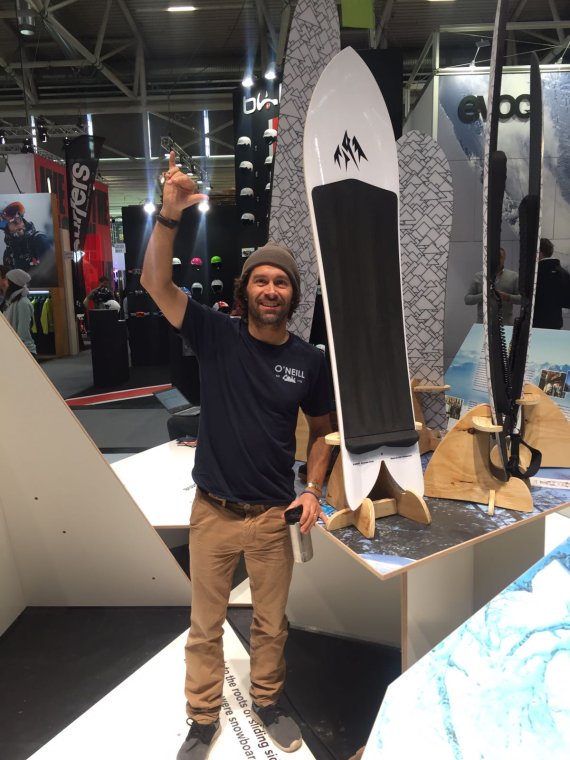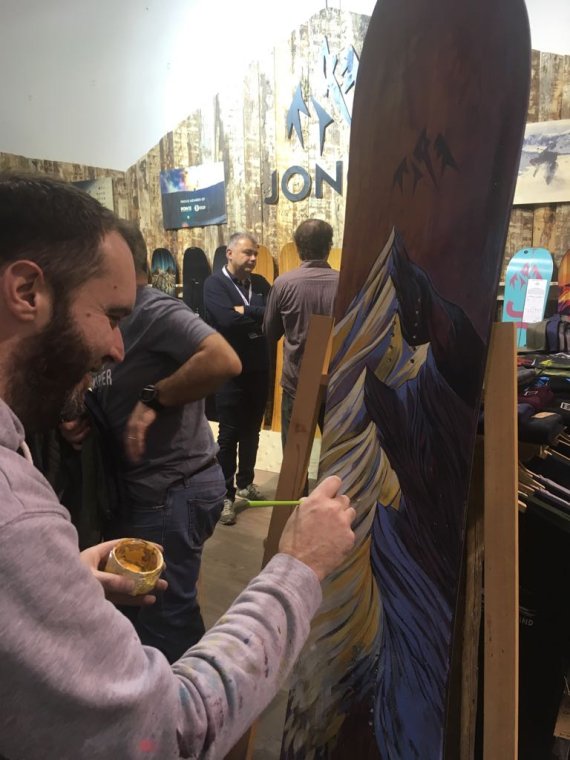 +++ Monday, 11.00 a. m. +++ As an international Yoga and AcroYoga teacher as well as a mentor, and
passionate bodyworker pursues Lucie Beyer in a playful way.
An approach that is nevertheless deeply rooted in the knowledge of tradition. On the Body & Mind Stage in Hall A5, she explains what Acro Yoga is and shows some exercises. 
+++ Monday, 9:56 a.m. +++ Micro challenge in hall A6: opposite the stand of Schildkröt (A6.212) you can hit especially small balls on very small tables - the table tennis table for hand luggage.