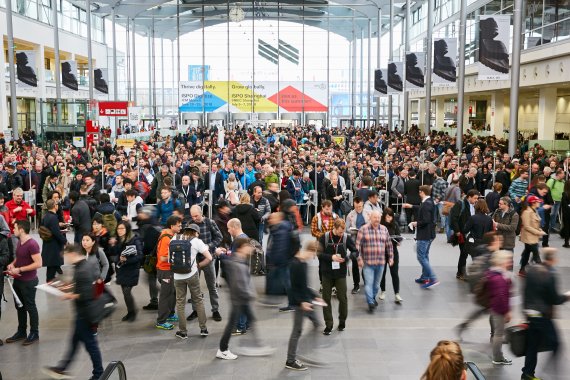 +++ Sunday 5.45 p. m. +++ For Your voice, the world's four best slackliners will be balancing and flying over the ISPO-Pool in the Watersports Village in Hall A4, booth 30, presenting their broad spectrum of expertise in various disciplines. The winner is decided by the applause of the audience.
+++ Sunday, 5:30 p. m. +++ The prizes at ISPO Brandnew 2018 has just been rewarded to promising start-ups. Now be there when we celebrate the anniversary of the biggest start-up competition in the sports industry. Click here for more information.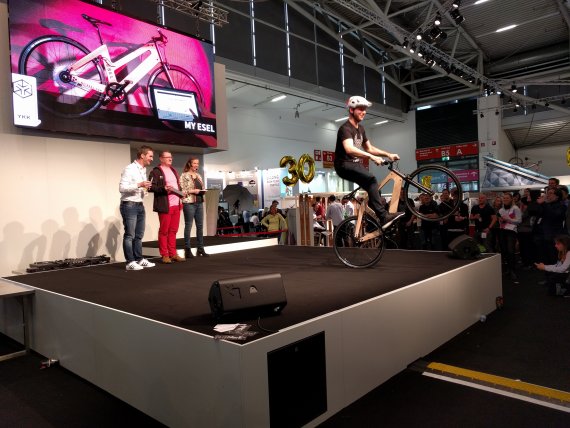 +++ Sunday, 5:30 pm +++ There are never enough prizes: A jury of Europe's most respected outdoor journalists presents the Scandinavian Outdoor Award (SOA) at the Scandinavian Bar.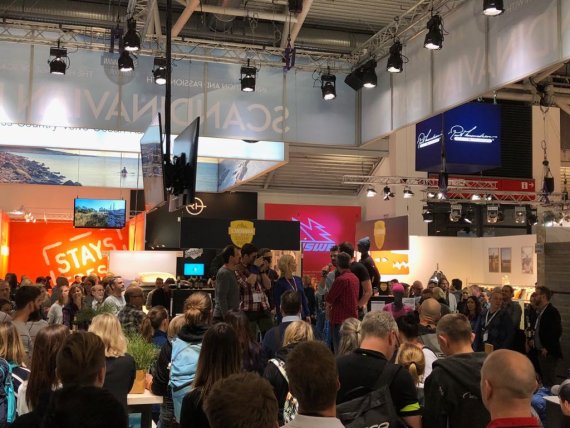 +++ Sunday, 5.15 p.m. +++ After his sensational winning race on the legendary "Streif" in Kitzbühel, the German skier Thomas Dreßen will be at 5:15 pm for an autograph session at Rossignol in Hall B6, Booth 210.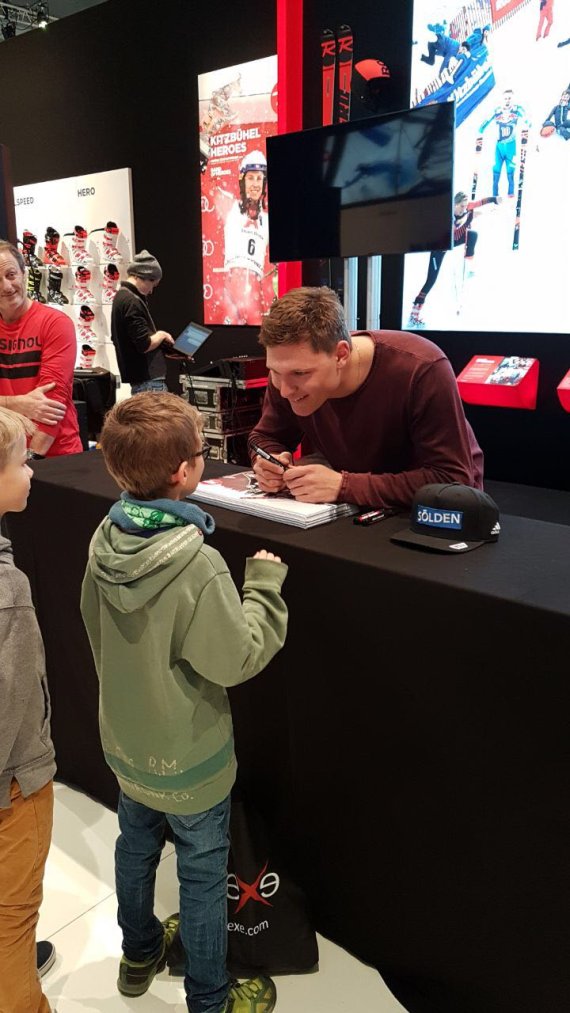 +++ Sunday, 3.30 p.m. +++ Pascal Rösler presents the "Pure Water Generation" at the CSR Hub & Sustainability booth in hall A4. Rösler was paddling over 2.500km on a SUP-Board from Munich to the Black Sea.
+++ Sunday, 3.30 p. m. +++ Top mountaineer and ISPO Pokal award winner Gerlinde Kaltenbrunner is a guest at Deuter. Today she only makes "easier" six-thousander expeditions, she says. "On expeditions, every gram counts," she explains, describing the feedback she gives to product development. "I'm so happy about the light backpacks," she says. These are sometimes only 620 grams in weight.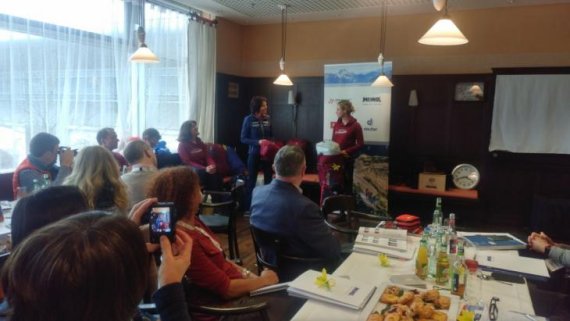 +++ Sunday, 3.00 p.m. +++ Ceremonial presentation of the ISPO Awards 2018: The best products from the Health & Fitness and Team & Social Sports segments will be selected on the Health & Fitness stage in Hall A6. For an overview of all Product of the Year, Gold Winner and Winner products, please click here or here.
 
+++ Sunday, 2.30 p. m. +++ Olympic champion Bode Miller at the Aztech booth, where he is co-owner: "The business is great fun. I push the boys very hard and it comes back a lot. We're getting better and better." Miller, 40, is Chief Innovation Officer at the outdoor apparel company and finished his career in 2017. "I don't miss racing for a second." Read more later in the interview on ISPO.com.
+++ Sunday, 2:30 p. m. +++ Digitization is a focus of ISPO Munich. Exhibitor "MyEsel" from Linz (Austria) won at ISPO Brandnew 2018. ISPO.com wanted to know how the start-up included the topic of digitization in its daily work. "It's very important to us. Our customers can put together their bikes individually on the iPad or notebook. Now it's time to take the dealers with us," said Matthias Eurich of "MyEsel".
"We offer dealers that we send the bikes ordered online to them. Then they'll have almost no work to do with it, but they'll still make a living." "MyEsel" produces CNC machined wooden bicycle frames. The fashionable bicycles, exhibited in various models, such as urban, can be seen at ISPO Munich in Hall B4 (Trends, Innovations).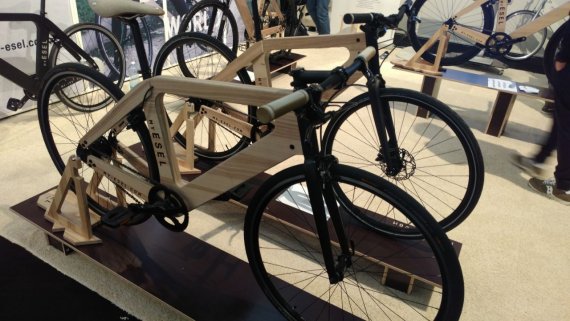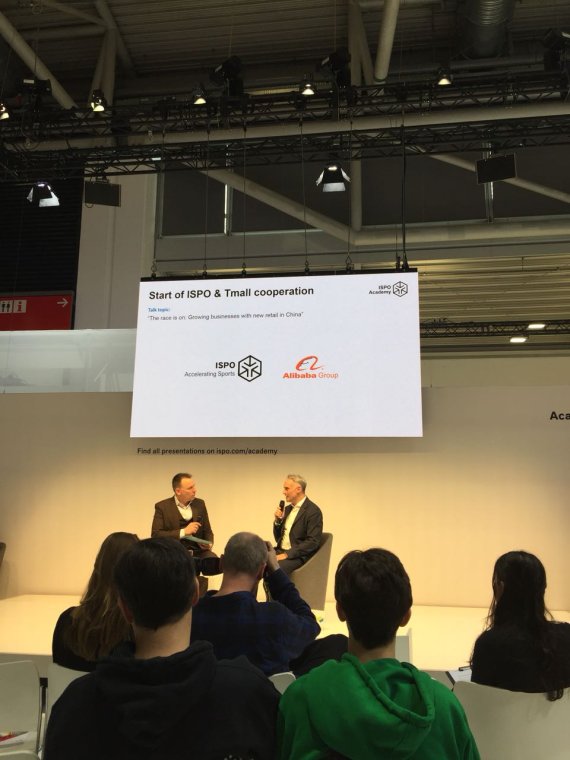 +++ Sunday, 1:30 p. m. +++ Impressions from the ISPO women's Lounge: Insights from industry experts, exciting discussions, comfortable lounge, guided Experts4WomenTours, networking and probably the best coffee of the fair at the West Entrance.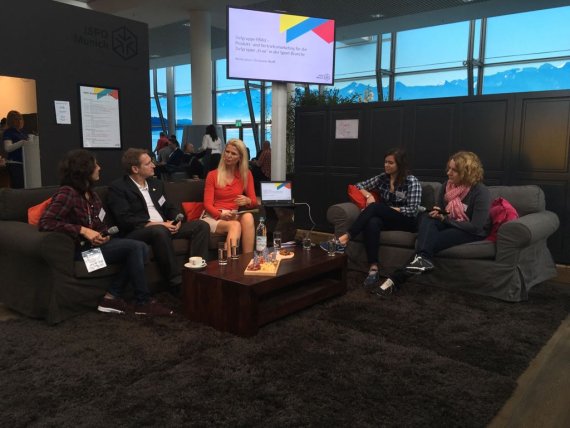 +++ Sunday, 12:45 p. m. +++ Don't miss this: Now live on stage at the ISPO Academy Conference in hall A4 202. Prof. Karl Peter Fischer presents The Digital Readiness Check. The survey on the digital maturity of retailers and manufacturers focuses on the future business models.
+++ Sunday, 12.15 p.m. +++ The most important news from the Intersport press conference. 1 % growth in 2017, Germany and Austria generated total sales of 3.64 billion euros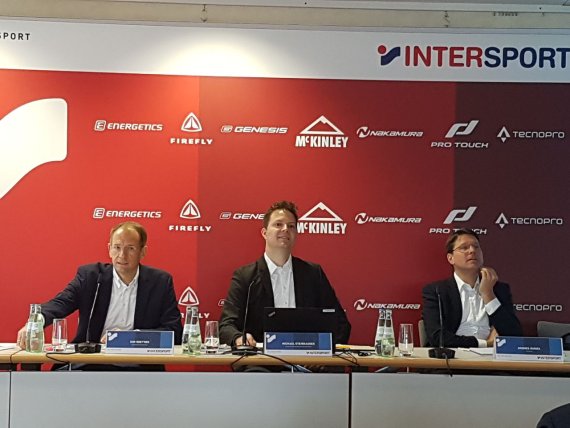 +++ Sunday, 11.45 a. m. +++ A4 ISPO Academy. Philipp Prechtl from the management consultancy Dr. Wieselhuber und Partner gives advice for companies on a holistic approach to digitisation: "You don't have to be the apple of sports industry, but you need to have a vision."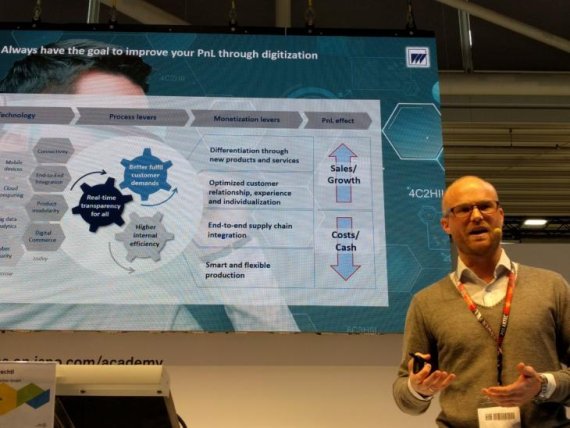 +++ Sunday, 11:30 a.m. +++ The central corridor in Hall A6 is now being transformed into a cooking arena: Body Kitchen presents the power recipes of Germany's most successful fitness YouTuber Flying Uwe, Flavio Simonetti and Rafael McStan.
+++ Sunday, 11:15 a. m. +++ Alex Martin from the French one-man company Legende Longboards carves and slices his boards by hand. This takes between 4 and 100 hours, depending on the extravagance required. Located in hall A5 next to the halfpipe.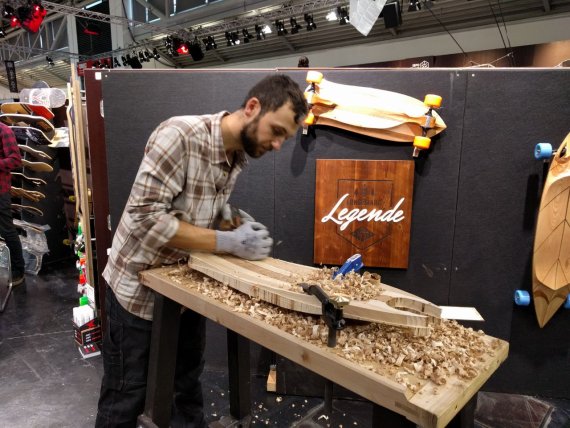 +++ Sunday, 11:00 a. m. +++ "Last Man Standing" Ninja Warrior 2017 Moritz Hans now speaks in hall 6 in the middle aisle at Health & Fitness about career, success and the passion for climbing.
+++ Sunday, 11:00 a.m. +++ For journalists and trend scouts, one area of the ISPO Munich 2018 is of course very exciting: ISPO Brandnew in Hall B4. Megan Hughes and Robert Stewart from London have positioned themselves on the Walk of Fame, which was set up on the occasion of the 30th edition of the start-up competition. The perfect place to record videos for the magazine "InTheSnow". "It is extremely interesting that the winners from previous years are also exhibited here this time," says Robert. Their next destination: The winners of the ISPO Award 2018 in Hall B1.
+++ Sunday, 10:30 a. m. +++ Yoga on the water? Yes, that's possible - with SUP-Yoga, as we see it right now in the Watersports Village.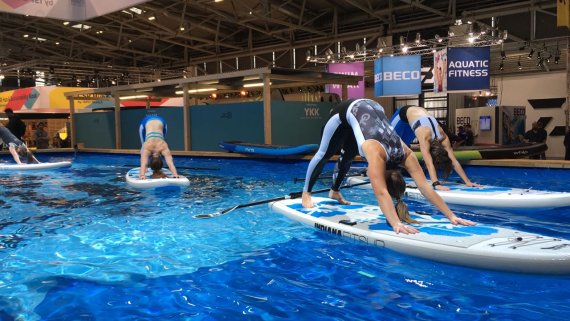 +++ Sunday, 10:00 a. m. +++ The press conference of Sport2000 is currently taking place in the Press Centre West. Core topic: the digitalisation of the industry. Last year, the Group achieved a 1% sales increase in 2017 with total sales of EUR 1.89 billion. Highlight 2017: Sport2000 welcomed the 1000th dealer.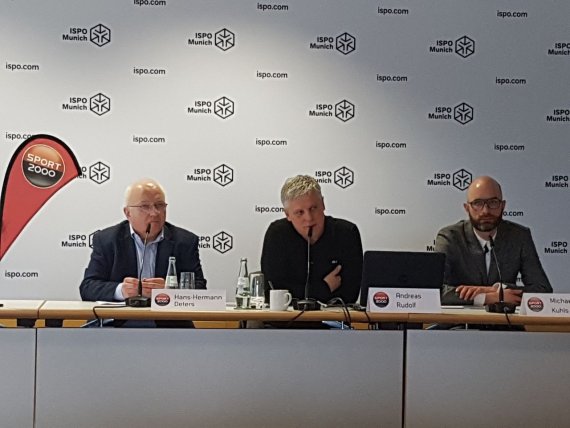 +++ Sunday, 10:00 a.m. +++ Event tip: At the ISPO Munich prelude, textile trend scout Louisa Smith will present the most important colours and mega trends of the sportswear market for the autumn/winter season 19/20 in Hall C4 C4.10 as part of ISPO Textrends. 
+++ Sunday, 9.30 a.m. +++ Boxer Nina Meinke is on her road to the ISPO Munich 2018.
+++ Sunday, 9 a.m. +++ Long queues in front of the entrance gates - finally it's time: ISPO Munich 2018 is open. We wish all exhibitors, trade visitors, media representatives and all other visitors from the sport business a successful trade fair, lots of inspiration and good business!