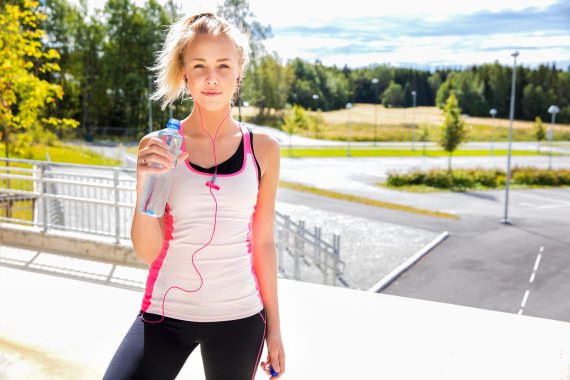 Featured at the Spring/Summer 2018 ISPO TEXTRENDS, a new range of insulation came through with the focus shifting between natural and synthetics in creating a summer alternative to feather down. Multi functions all feature from anti bacterial, thermal regulating, recycled, quick drying and breathable to name a just a few, in delivering a lightweight alternative in insulation for jackets, sleeping bags or footwear.
New Levels of Performance in Fit
As far as fit goes, by incorporating a stretch insulation, that also recovers, it maintains the shape and high level performance of the product longer. The launch of Primaloft Gold Insulation Active offers warmth without the bulk. Made from 100 per cent polyester, it has  permanent water resistance, four way 15 per cent stretch, high breathability, lightweight packability and superior softness.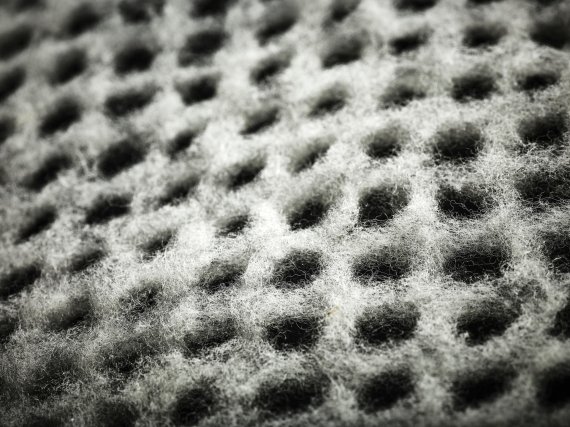 Wool, a winter favorite, also makes an appearance for the summer season in the form of Lavalan Sport Superstretch, composed of  85 per cent wool and15 per cent PLA (biodegradable) fiber weight a light 60 g/m2. The stretch aspect comees from the unique latticed construction of the insulation, combined with low weight for greater versatility.
Sustainability also Soars in Summer Insulation
Primaloft Gold Insulation Eco takes up the recycling aspect by using 55 per cent post-consumer recycled fibers in creating a highly thermally efficient synthetic insulation with properties including water repellency, warmth when wet, breathability and packability. Swawarm from Hans Global's insulations main concept is using sustainable and natural ingredients to create a fiber with permanent function that can replace down. Using recycled polyester with a calcium mineral, a combination of sustainable materials and natural components are used.
Mimicry and a Nod to Nature
Fujian Jinjiang Hengfeng has developed a unique polyester fiber, Flethermo, based on mimicking the way feather down works, creating the structure of down but in down-like wadding for the See-Flethermo insulation, a combination of Flethermo and polyester. Another new developments is See-Energy Expert T Type, a 100 per cent recycled polyester with a light and soft structure offering excellent warmth and easy care in a warmth to weight ratio.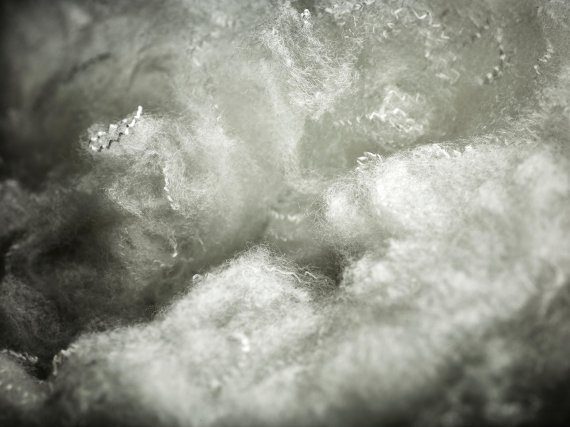 Inbotex, a leader in the field of natural materials and technology has developed Nativa Silkpad, a new active warmth that allows perfect moisture management and thermal regulation in more dynamic situations. A blend of 45 per cent native silk and 55 per cent polyester, the lightweight Nativa Silkpad weighs only 100 g/m2 and is breathable, moisture management, lightweight and thermal regulating, proving that the symbiotic relationship between natural and synthetic works.
ISPO TEXTRENDS App
All the top Spring/Summer 2018 insulation products are available via the ISPO TEXTRENDS App, download for free from iTunes. A fantastic tool to view base through to outer layers, the top functions and trend information and color palette references are all included.
An added benefit is that all the products feature in macro photos with complete information from weight, composition to functional aspects have direct email access to the companies selected through email function to enquire about more information or request a sample. Sourcing and being engaged in the latest textile products just got a whole lot easier and efficient. Happy sourcing.