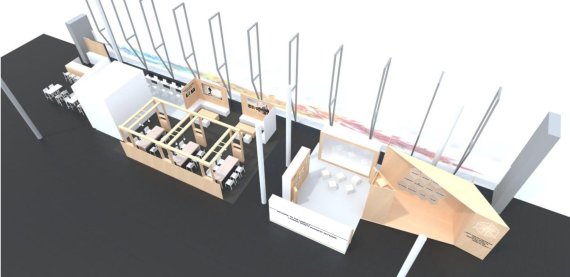 ISPO.com: Mr. Beaufils, at the east entrance of the trade fair you are building a 300m² stand - why should visitors come to you?
Christoph Beaufils: The ISPO Showroom should be a great hotspot where we can convey our message. Because of this, we'll be offering interesting features - for example an interactive wooden board that functions like a touchscreen.
David Badalec: People will see it and want to try it out for themselves. Imagine a large wooden wall on which you can trigger animations by touch: set off a rocket or trigger a flash.
A wooden touchscreen? Could you explain how that works?
Beaufils: Well that's quite difficult. But we're not going to reveal the secret behind it just yet. Ask us again at the stand. (laughs)
"We are a full service provider"
How did it come to the idea of an ISPO SHOWROOM?
Badalec: When we're in personal interviews, we always find that company representatives are surprised by the range of ISPO Business Solutions. The fact is that whether you are a start up or a large corporation, no matter what you need, we have something that can help. We serve along the whole value chain in the sport industry, from top to bottom.
Beaufils: We offer a whole network of services. ISPO has developed into the leading network in sports business and as such we are a service provider 365 days a year. Admittedly, that isn't always easy to understand. We offer more than just square meters, rather we find and bring together the right partners and offer them the right platforms. As an example, this means that we offer access to human resources or the newest innovative textiles. But sometimes we just provide sports or even sports business news. Simply put, we are a kind of full service provider and we want to show that.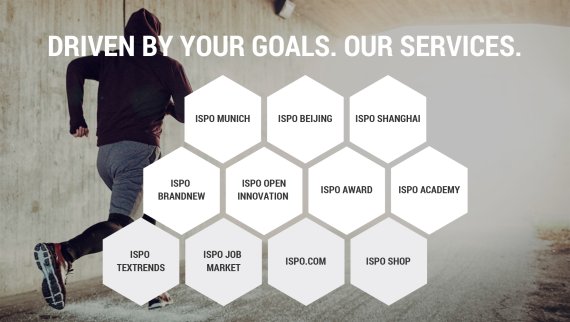 What do you mean by that?
Badalec: Let's take for example a very successful project that the ISPO Business Solutions put together: The Wingtech Shirt from CEP and Toray. First of all we brought together brands and suppliers who then together developed an innovative functional shirt. This inspired our ISPO Award panel and in 2016 it was named winner of the Health & Fitness category. Finally, 100 experts from our ISPO OPEN Innovation Community tested this shirt. The companies not only received important consumer feedback, but awareness of the product was also raised and the image improved.
Beaufils: But these are just some of our services. The ISPO network offers in total 11 Business Solutions. On our stand we will show all visitors how we can justifiably claim that ISPO is active 365 day a year.
"Experience the ISPO Network"
How do you want to ensure that the visitors to ISPO Munich don't just look, be amazed and then walk off?
Badalec: What do you mean "just" be amazed? It would be great if we could just make people curious! We will be really open there: Everyone who is interested in our services will find competent representatives at our stand. And if anyone has really specific questions for their company, then they can make an appointment before, during and after the fair .
Beaufils: The great thing about our Showroom stand concept is that the visitors can understand and experience themselves what we are and how the ISPO network functions. In addition we have set some main focuses: on our newest offer, the newsportal ISPO.com, and on the success stories from our crowd sourcing platform, ISPO Open Innovation. Furthermore we will present the ISPO Award display as a sales support for the business.
Badalec: And if anyone is on the lookout for a new professional challenge, they can click on the ISPO Job Market terminals through the job offer page.
About the people: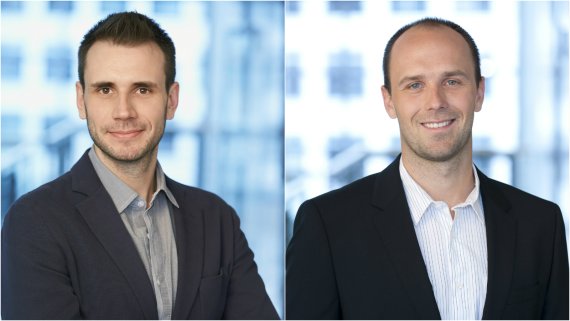 Christoph Beaufils, 31, as the ISPO Brand Manager takes care of ISPO's international brand management.
David Badalec, 35, as Head of ISPO Business Solutions promotes the year round networking in the sports industry.