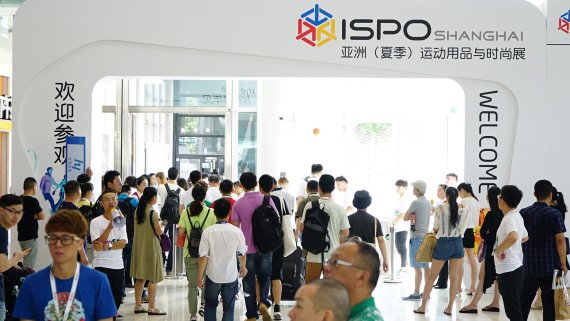 ISPO Shanghai 2016 took place for the second time this year. On an exhibition space of more than 30,000 square meters, the most important new products, developments and trends from the Action, Sportstyle, Fitness, Running, Functional Textiles, Outdoor, Paddling & Watersports segments were displayed over three days. A total of 470 exhibitors (2015: 354 exhibitors) represented around 500 brands (2015: 473 brands). This means a growth rate of 32 percent as compared to the previous year. 14,593 visitors attended China's multi-segment sports trade show in summer.
Klaus Dittrich, Chairman and CEO of Messe München, sums up positively, "The increase in the number of exhibitors shows that our multi-segment concept works. We offer all segments the possibility of presenting themselves in their respective market and brand environments. This creates synergies and opens up opportunities for growth. Over the next 20 years, China will develop to become the world's largest sports and fitness market. Companies who intend to continue doing successful business in the future must become active here and now and make huge investments".
Highlights at ISPO SHANGHAI 2016
With its vast Accompanying Program, ISPO SHANGHAI reaffirmed its self-conception as a full service partner for the industry again this year.
At the well-attended ISPO Open Demo Day media representatives, dealers and visitors tested the latest sports products from the areas of water sports and running, skating and outdoor even before the trade show opened its gates.
At the trade show, all those interested could try out kayaking, canoeing or stand-up paddling (SUP) in a 200 square meters large indoor pool at the PADDLING & WATERSPORTS VILLAGE. In addition, experts provided insights into the water sports industry.
Information on investment opportunities in the international sports business was provided at the China Sports Industry Innovation & Investment Forum, while the China Sports Media Forum was dedicated to the challenges and opportunities entailed by the new media and technologies.
The Sports Digital Workshop, at which everything revolved around wearables and the associated potentials that will certainly open up for the sports industry, also attracted high numbers of attendees.
For two days, the Market Introduction Program showed how international companies can successfully manage to enter the Chinese market.
For the first time, the ISPO TEXTRENDS platform presented the future 2018 spring and summer trends, complementing the autumn and winter trends of ISPO MUNICH.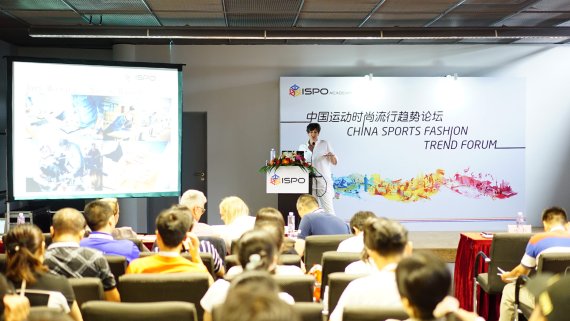 In addition, an editorial team for the ISPO.COM website was present locally, ensuring daily reporting on everything related to ISPO SHANGHAI: www.ispo.com
The next ISPO SHANGHAI will be held from Thursday, July 6, until Saturday, July 8, 2017.
For more information about ISPO SHANGHAI 2016, go to shanghai.ispo.com.
ISPO BEIJING, Asia's biggest B2B multi-segment show in winter, will take place from February 15 to 18, 2017. More information is available at: www.beijing.ispo.com
We asked 18 exhibitors about ISPO SHANGHAI 2016: Here comes what they said.