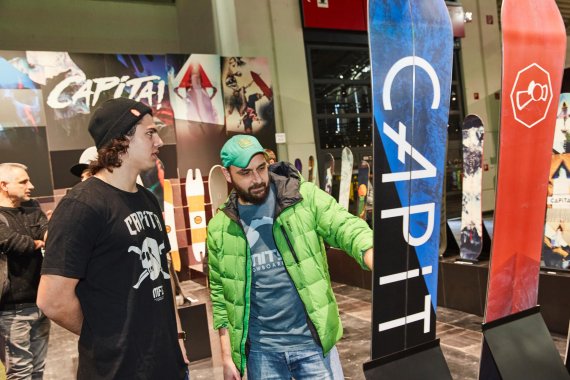 Since year one, ISPO MUNICH has been a fascinating mix of global stars, cutting edge technology, and plenty of people with a pretty damn good mood – and that by early Sunday morning. For example, in the Watersports Village in hall A6.

There, a couple of models in the latest beach wear made an unusually saucy appearance, showing the largest sports trade fair in the world the way: "Flip, flap and fly." In short: Rock'n'roll!

Bode Miller with sensational news

It's a program that's quick to excite people like Bode Miller. For the first time, easily the most spectacular skier of the last few decades was at ISPO not as an athlete, but as an entrepreneur – he also confessed that you might not see the racer Miller ever again. "Here at ISPO MUNICH I get lots of new inspiration," said Miller in a conversation with ISPO.com. "The Ski World Cup doesn't inspire me anymore."

While this is a shame, the enfant terrible of skiing will still stick around as "Chief Innovation Officer" of the US clothing company Aztech.

Henrik Kristoffersen is making a detour before the World Ski Championships
Still full of sap, by contrast, is Henrik Kristoffersen. The Norwegian slalom ace with the thin legs, (nickname Beanpole) still stopped by ISPO Munich shortly before the beginning of the World Ski Championships and even promised a better performance than last winter in St. Moritz: "I only got 18th place then. This time it'll look different, that I promise you!"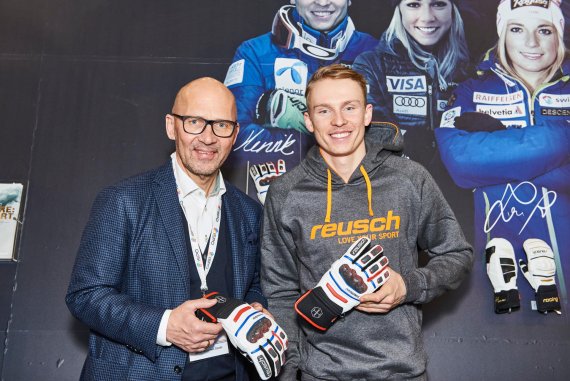 Competitor Felix Neureuther will put that to the test. Biathlon high flyer Martin Fourcade, who was at ISPO MUNICH for the first time, also made a promise for the world championships in Hochfilzen beginning February 8: at least one gold. Almost modest for a serial winner like him.

Women are becoming more and more important

For the ladies, however, the time for modesty is pretty much over. The first ISPO Experts4Women Tour accounts for the fact that women have long since represented a significant, constantly growing target group for the sports industry. Nevertheless, the women came to an agreement: "There's still room for improvement in communication."

Virtual reality at the Bogner booth
Those who found that a bit too challenging could still escape a bit into virtual reality at the booth by Willy Bogner – in the middle of a magical mountain world, though unfortunately still on a crazily narrow ridge over a 500-meter-deep abyss.

This spectacular technology is called Holo Deck VR, was developed by the Fraunhofer Institute, and can now be tested with Bogner. The good news for everyone who missed this and others: There are still three days of ISPO MUNICH left. Have fun!
P.S. Follow our live ticker so you can always be up to date on what's happening at ISPO MUNICH 2017 right now.