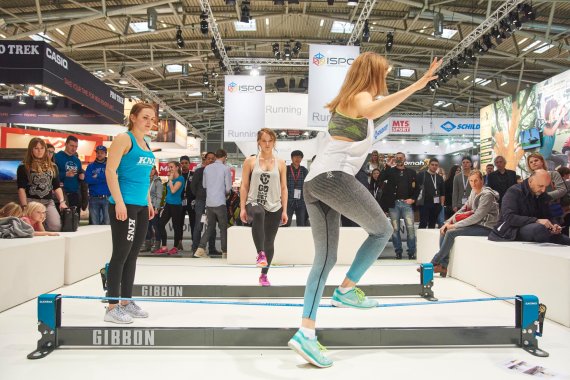 9.30 am: One of the participants of ISPO BRANDNEW DIGITAL can already celebrate in the morning. On the ISPO ACADEMY stage at entrance east the jury will award the Digital Newcomer 2017.
Find more information here >>>
1.20 pm: "Why Brands become Media" – Blogger Sascha Pallenberg (Daimler, Mobilegeeks.de) and Karsten Lohmeyer (Deutsche Telekom, The Digitale, ISPO.com, LousyPennies.de) talk about this on the ISPO ACADEMY stage at entrance east.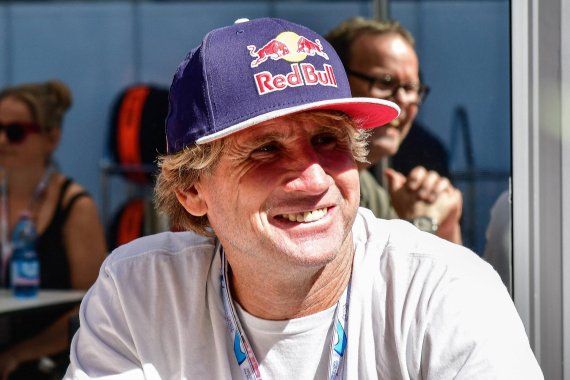 Surf legend Robby Naish at ISPO MUNICH 2017
1.45 pm: Visitors can meet a true surf legend in the water sports village: Robby Naish. In hall A6 at the ISPO pool the multiple surf- and kitesurf world champion talk about the newest trends in water sports.


2 pm: Felix Gottwald is Austria's most successful Olympic champion. On the ISPO Health & Fitness stage in hall B4 he talks about motivational strategies from the view of a professional athlete.
The first Pool Party at ISPO MUNICH
5.30 pm: This year, for the first time, the ISPO Pool Party takes place in the Watersports Village. This is where the water sports community can relax with a drink at the end of the third day of the fair. Visitors have the opportunity to get to know the community, to make contacts and to cool down after a hard day at the pool. Start is at 5:30 pm in hall A6.
ISPO trophy 2017 for ski legend Hermann Maier
8 pm: The VIP Dinner is one of the great highlights of ISPO MUNICH 2017. This year, Hermann Maier, the most successful ski racer in the world, is awarded the ISPO trophy. The Austrian had never let himself be thrown back from setbacks and was a model as a personality, said Klaus Dittrich, chief executive of Messe München GmbH. ISPO.com will report live from the VIP dinner. Follow us on Twitter.