Stay up-to-date on the latest happenings in the international sports business with the ISPO.com-Newsletter: Sign up for free >>>
Where to begin? With the records? Okay. Let's go!
A record-breaking 2732 exhibitors. 85,000 expert visitors: almost 4000 more than last year.
170 bloggers and influencers: never before have they been as valuable as today.
ISPO.com received approximately 200,000 visits and more than 600,000 views: 100% up-to-date, brutally interesting, simply fantastic – completely updated research, writing, films and shots, all brought to you by our 25-member editorial team.
POLYGON hall: highest "cool factor" ever.
7 minutes, 3 seconds: the time freediver Peter Durdik was able to hold his breath.
What felt like 714 dunkings: on the basketball court in B6. 
17 minutes on a traditional stopwatch: the time it took for 20 beer carriers to be distributed among the revellers in the same hall. Yes indeed, at ISPO Munich 2017, we not only work hard but also play hard – and why not?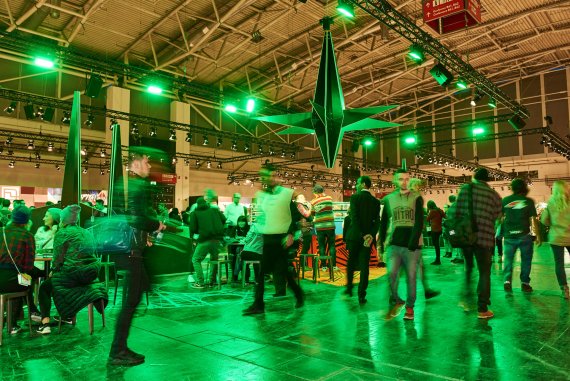 Bode Miller wants to focus on his business
He had more than enough opportunities here. An important visitor on day one: Bode Miller, "enfant terrible" of the ski scene, told ISPO.com that, at least in this life, ski racer Miller is history. What a shame, but also what a treat to have him here, our brand new businessman Bode.
Selfie hunters on the prowl were faced with certain logistical challenges: Bode in B1, Maria Höfl-Riesch in A4, slalom ace Henrik Kristoffersen in B3, biathlon superstar Martin Fourcade in A4 and so on and so forth. Those unfamiliar with the shortcuts via the first-floor conveyors could definitely work up a sweat getting from A to B.
Surf legend visits ISPO Munich 2017
Especially since the situation was not set to get any easier: Surf legend Robby Naish once again jetted around half the globe (his air miles have hit seven million, no joke!) to visit the Watersports Village, the German womens soccer champions from FC Bayern bumped into club colleague Carlo Ancelotti during their tour of the trade fair, and on Tuesday evening.
And even the Herminator in the flesh joined us at the celebratory ISPO VIP DINNER in the ICM: Hermann Maier accepted the ISPO TROPHY presented to him by trade fair boss Klaus Dittrich and, on more than one occasion, couldn't hide his amusement during host Gerd Rubenbauer's speech, which included many a detailed anecdote.
There was much to post and share
What was no laughing matter, however, was the immense task faced by all the bloggers and Instagramers – there was simply so much to blog and Instagram about: knowhow-transfer in the ISPO Academy, virtual reality at several stalls, Influencer marketing all around, the comeback of the year (Adidas), extremely cheerful Brandnew winners, very flexible models at the countless fashion shows etc etc etc.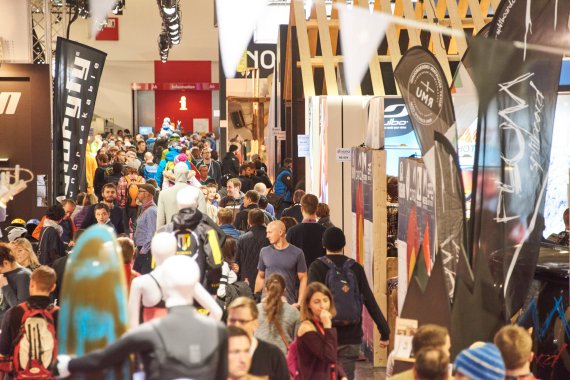 ISPO Munich is over – we look forward to the next ISPO Munich! The next ISPO Munich will take place in Munich on January 28-31, 2018. See you around!
And don't forget: ISPO is 365 days a year.
Video: Trade Fair Boss Klaus Dittrich Takes Stock