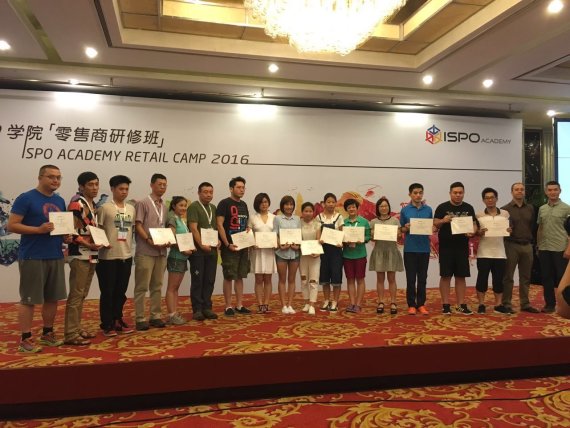 At ISPO SHANGHAI a Retail Camp was held, which was attended by more than 100 retailers. The focus was on topics such as order management, and on- and offline retailing as well as on the use of Tmall, the Chinese variety of Amazon.
Rapp said that this part of ISPO ACADEMY was "very positive". The retailer attendance figures were in the triple digits, a particularly satisfactory outcome since the event was organized at short notice.
The Retail Camp was not sponsored by brands and vendors directly, but they supported the camp by motivating their customers to attend, partly by offering financial help to cover the delegates' expenses.
ISPO SHANGHAI 2016: "China is Becoming the Largest Sports and Fitness Market"
The specific retail landscape calls for more training
It is possible that there will be another Retail Camp this year, but this has yet to be decided. Rapp points out that the training sessions provided by ISPO ACADEMY are "badly needed in China". This is due to China's specific retail structure. There are so many small retailers in this vast country that vendors find it difficult to provide training for a large section of their customer base. Moreover, retail cooperatives are practically not existent. In Europe, these cooperatives are usually the ones who handle such initiatives.
ISPO has identified this need in the market and intends to intensify its efforts in this area. Part of the show's remit is to offer relevant services to the sports industry 365 days a year.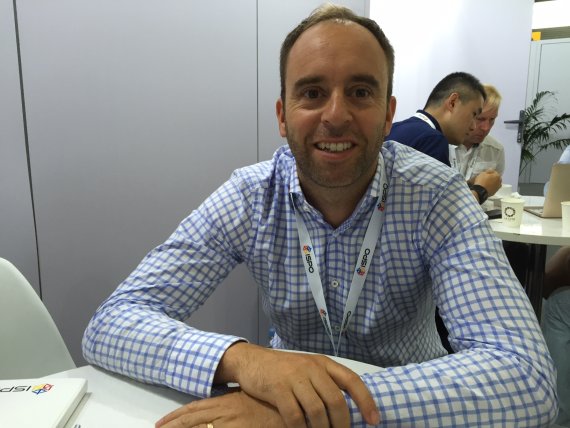 Increasing importance of sports marketing
Another focus of the conventions held during ISPO SHANGHAI was the sports marketing sector. Under the auspices of the China Sports Media Forum, speakers were invited from the sports marketing industry, for example executives of 7sports, a German agency specializing in this sector. That convention was also attended by representatives of CCTV, the state-run broadcasting network of China. Topics covered included broadcasting rights for sports events, and athlete management.
"We intend to expand our service provision in this field", Rapp says. "There is a huge interest in such topics in China". For this reason, ISPO aims to increase its engagement in this area. "It makes sense to connect the stakeholders in this industry, who are part of the sports industry as a whole, by means of a convention." Rapp points out that the premiere this year worked out well.