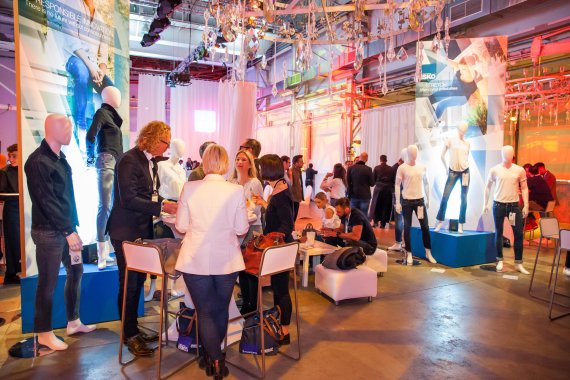 The goal of the seminars, panel discussions, and keynote speeches was the exchange of ideas across company lines. High-quality brands of the jeans processing industry have been meeting at the ISKO umbrella organization since 1989. In the past few years, the collaboration has redefined standards and considerably expanded the quality of goods.
Always want to be up to date on the latest textile trends? Then get the ISPO TEXTRENDS app now >>>>
"There is a European organization in the sports industry that brings together all of the major players in order to reinforce a single message directed by companies to consumers and policy," said Marcus Hefter, ISPO Exhibition Group Director, at the event in Düsseldorf.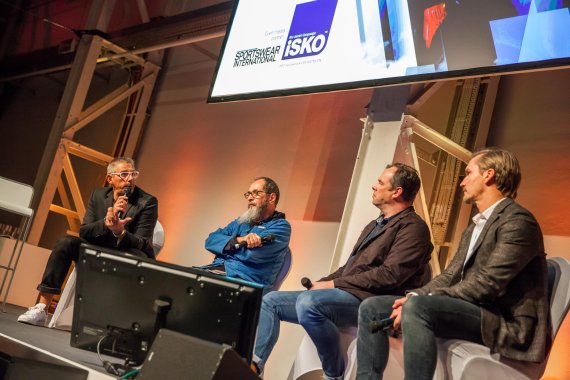 ISKO event: Sustainability is the future
The ISKO Denim Innovation Platforms represented various lifestyles, market needs, and looks. The result: stretch is the answer to the growing demand for trendy comfort. Athleisure is the stylish transition to sports fashion, and lets denim products become active wear.

Read here: Column by Louisa Smith: Denim Defends Its Territory from Athleisure
In addition, "through textile technologies that promise a 'silky touch' and 'endless style,' true surprises have been discovered," writes ISKO in a press statement.

The focus in the jeans industry is additionally directed more and more towards sustainable innovation. This new view of the fashion industry will secure its future.