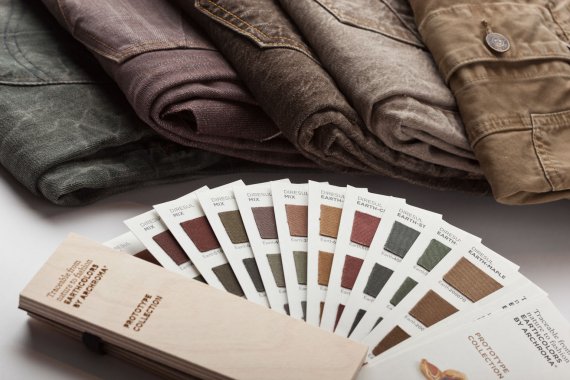 The selected EarthColors dyes are the gorgeous Palmetto Green and Citrus Brown colors made respectively from non-edible palmetto green parts and bitter orange peels left over from agriculture industry or pharmaceutical extraction. The range delivers warm tones, passed as natural-water based colorants.

With bio-synthetics, a feature on the textile front as bio-based nylon comes through in new qualities, recycled synthetics and cleaner technology also continue the sustainable cause. Now dyeing auxiliaries highlight that the message on sustainability is being heard in all sectors of the textile chain from bio-based dyes to more efficient water use at the dye process.
Sustainable and Unique
EarthColors is a line of plant-based dyes, sourced from up to 100 percent renewable resources. The colors change and fade over time, which is part of what makes these dyes unique as well as more sustainable.

"We are so proud that, once again, Patagonia has chosen Archroma's eco-advanced dyeing technologies for their newest sustainable clothing endeavor," comments Paul Cowell, Head of Brand Marketing in Archroma's Brand & Performance Textile Specialties business.
Brand power as the traditional textile chain revamps
In the past it would be rare for one of the earliest stages of the textile chain and the final stage, at retail, to even meet. But as a new collaborating mood from the auxiliary industry direct with brands is ensuring that the innovative new products get noticed. Archoma's route is a case in point. Sometimes you just have to leapfrog and take an about turn in uncovering innovative ingredients.