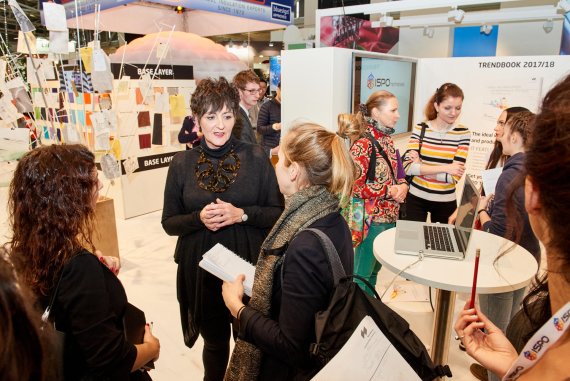 Louisa Smith, jury member of ISPO TEXTRENDS, is a proven expert with over twenty years of experience as a trend scout in the textile industry. She explained at ISPO MIUNICH that the "Athleisure"-Trend will extend further. This development will have a long time coming in China.
Sports-Fashion is developing slowly
"The athleisure trend continues to grow, especially in the West, however it is emerging in Asia," explains Smith: "The consumers embrace the high performance levels that the sports apparel sector can deliver combined with the growing interest in sporting activities."
Sport as a pastime is developing to become a mass movement in China. It's no wonder that the design of sporting clothes is futuristic and renounces classic Chinese elements.
"In the sports industry the past doesn't play a big role, because the market is relatively young. But the Chinese history is not completely disregarded: Especially for prints or accessories the designers are inspired by the vast cultural history of China", says Smith.


Differences between China and Europe
Colour wise China does not only differentiate itself from Europe. In comparison with its neighbours the Chinese are going their own way. While in South Korea for example bold colours are in, the trend goes into a different direction in the heart of Asia: "A range of colours, almost perfect for China, was presented at ISPO TEXTRENDS forum: Hazy Daze. Inspired by nature the colour range includes soft shades that show to advantage in addition with bold applications and trims", estimates Smith. In terms of colour she has a classic on hand: " Red is a colour that always works on the Chinese market for example."
Hazy Daze is not a range of colours that screams for attention, but still a step into the new direction. Analogous to that more and more Chinese companies dare to emerge into innovation. The time when China was only known for textile and clothes production is over.