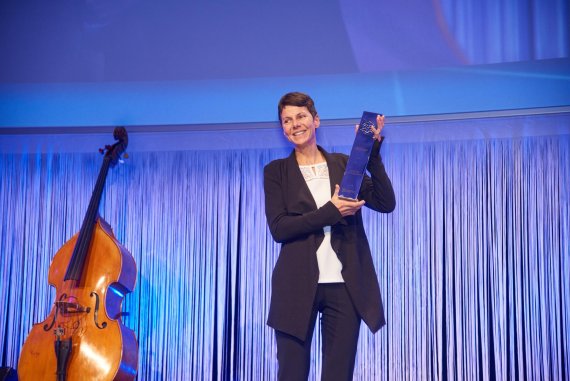 In Munich, we always start celebrating a little bit earlier than Carnival gets going in Cologne. Late January is the traditional season of ISPO MUNICH, and even though winter has failed to make much of an appearance this year, the fantastic atmosphere at the world's largest sports trade fair was not diminished – on the contrary.

In spite of the warm spring temperatures, the skiing and snowboarding kids whizzed and flew along the perfectly prepared course at the DJI Cable Sessions. Although some of these up-and-coming freestylers took some hard falls after their tricks, a few fist bumps later the youngsters were back up and running, speeding along the enormous course.
A lot of activity in the halls of ISPO MUNICH 2016

And a lot was happening indoors as well: For four days, the skateboarders and BMXers thundered along the steep track, while others eagerly paddled and paddleboarded through the giant pool, and darts flew (more or less) accurately towards dart boards. The veritable crowd of people made for countless fashion shows, whereas things were progressing a bit more meditatively during the various yoga sessions.
Another popular attraction was the BRANDNEW section, where astonishment and amazement are king. You could easily spend hours at a time familiarizing yourself with innovative products from the entire industry – if only there weren't so many other talks and other items on the agenda. After all, one of the most important disciplines needed at ISPO MUNICH is networking. At no other sports trade fair in the world are so many sports industry CEOs to be seen.

Pep Guardiola in good company

And we can't forget about all the stars who are part of ISPO like snow is part of the slopes: Soccer players (Pep Guardiola, Philipp Lahm), skiers (Ted Ligety, Anna Fenninger), climbers (Stefan Glowacz, David Lama, Chris Sharma), exotic athletes like bike trial star Danny MacAskill, BMX performer Chris Böhm, world wakeboarding champion Dominik Gührs, darts champion Michael van Gerwen and Olympic champions like Matthias Steiner and Claudia Pechstein.
Even politicians graced us with their presence: German Minister Gerd Müller, EU representative Andrus Ansip and Brazilian George Hilton dos Santos, who introduced the industry's next big highlight: the summer Olympic games in Rio de Janeiro. They all wanted the same thing from their visit to ISPO MUNICH on Tuesday that eagles want from the sky: to gain an overview. It's safe to say it worked.

Parties, parties and a VIP dinner

Is there any other way? An endless flow of parties! At the trade fair, in the city and on the penultimate evening during a fantastic gala for 400 invited guests. During the VIP dinner at the ICM, the most successful female mountain climber of all time was awarded ISPO trophy: Gerlinde Kaltenbrunner, the first woman to summit all 14 8,000-meter peaks without using additional oxygen.
Oxygen is exactly what everyone who attended ISPO MUNICH needs now. Of course, it won't be long until the world's athletes are back out in the fresh air letting off steam once again. And as we said: just 361 days to go until ISPO Munich 2017.

Start getting excited!