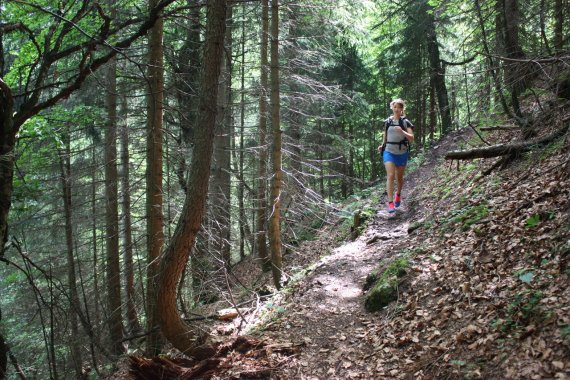 "Trail runners are the role models when it comes to combining offline and online," says Denis Wischniewski, head of the professional journal Trail Magazine. That means: The industry has to respond. Manufacturers with digital expertise will determine the trends. On ISPO.com, experts and insiders discuss the future of the trail running industry.
ISPO.com surveyed six insiders:
Links to the other four parts of the Trail Running series on ISPO.com, with other expert theories, at the end of this text.
"Trail runners are role models online"
Denis Wischniewski, trail-magazin.de: "The trend is headed towards the combination of travel and trail running, towards uncomplicated running adventures and short trips. Meeting up with friends for a long weekend of trail running, one or two-night stays, two long runs together. That's perfect. Competitions will maintain their importance, to be sure, but the development will be similar to that of mountain biking. It's packing on weight. There's already seemingly perfect equipment, good trail shoes, but it's often difficult to get them. But that will change. 

Trail runners are the role models when it comes to combining offline and online. Even today they transport their activities online in real time, let every body take part in them who are at home, or have nothing to do with it. This definitely won't be propelled forward less, but more. Strava is probably the most exciting platform for trail runners right now – I think that something is still evolving here that can actually have a long-term influence on the sport."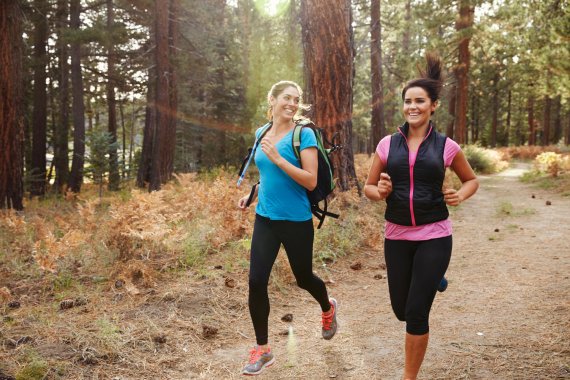 "Community combines online and offline"

Marlen Franke, trail runner and blogger at trail-kitchen.de: "The materials are getting lighter and lighter, they're little technological miracles. Many manufacturers already have the topic of sustainability on their minds, but sometimes I wish there was even better durability or robustness for equipment, which isn't all that convenient. The networking of the online and offline community is, in my opinion, in full swing: The outdoor community Never Stop Munich makes us in Munich a great example of how social media works as a communication tool, and many enthusiastic trail runners and newcomers then meet up for an excursion into the mountains for a trail run." 
"Custom running shoes from the 3D printer"

Hendrik Auf'mkolk, trailblog.de: "I believe that, after the rapid growth of the past few years, there will soon come a very normal phase of consolidation – some races will disappear again, one or two manufacturers will pull back. But that's always an opportunity for new ideas. I believe that individualization and digitization will be the big topics of the next few years – maybe my running shoes will soon come from a 3D printer and show me when I need to turn and where. But whether you'd really need that…?"
Finding the right running shoes is not as easy as it sounds: What really counts when it comes to buying the perfect pair for you. >>>
"Bloggers are becoming more and more important in trail running"
Lars Schweizer, Laufcampus Akademie: "Right now, the online community is just becoming more and more important. You arrange to meet up together to discover the outdoors, and essentially go play a round out in the forest. Bloggers, too, are simply becoming more and more important for event organizers and manufacturers, since they recommend dates and products and the community likes reading tips. In general, I see the transformation into a mass sport very positively. The sector is just growing, and right now the "old hands" who have already been active in this segment for a long time are very important for essentially setting a kind of direction, or taking newcomers by the hand and showing them what trail running really is: respect for nature and feeling nature."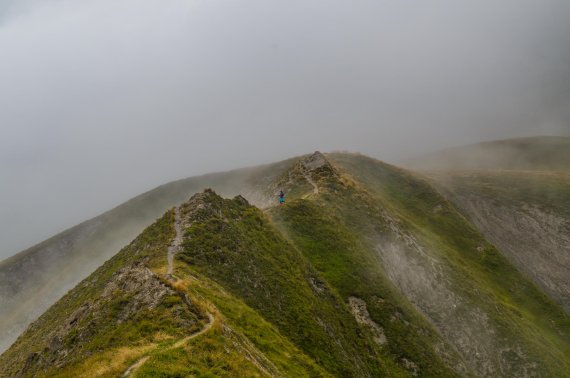 "Trail running and hiking are growing together"
Holger Lapp, trampelpfadlauf.de: "Trail running has evolved rapidly in the past few years, and has now reached a point where there may still be a detectable increase, but not to the former extent for some time now. We're seeing a trend towards a bigger and bigger mix: Trail running and hiking are growing together, more and more events are appearing in the duathlon segment, but as a mix of mountain biking and trail running.
"Women's camps will be in demand in the future"

Cindy Haase, trail runner and blogger at runfurther.de : "I find women's camps interesting and future-oriented – since, as a woman, it feels a little harder to practice the hobby and plan routes. In the community of a camp, exchanging ideas is easy and uncomplicated. You'll also find kindred spirits, too."