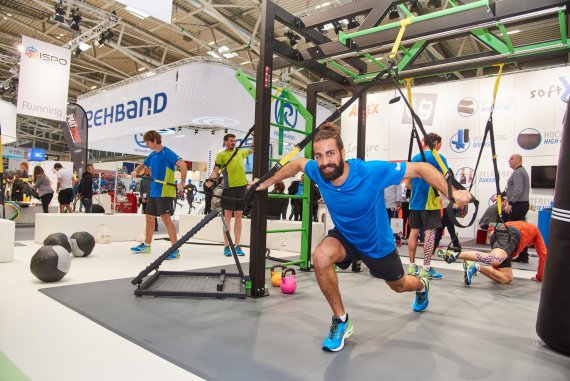 Health sports are booming, something that can be seen not just in local fitness studios, sports clubs and parks, but also in hall B4 at ISPO Munich (February 5-8, 2017). There, visitors can experience the trends from the Health & Fitness sector live and track the latest developments. In hall B2, fitness and yoga apparel companies will also show the style of tomorrow.
Things will get exciting when the company RS Scan, in cooperation with HP printers, prints out running shoes with 3D technology live at the trade fair. Other than that, the stage is also the venue for lots of exciting lectures and demonstrations.
These are the five most important trends from the Health & Fitness sector at ISPO Munich 2017:
1. Running is and remains a trend sport
"One focus will be on the trend sport of running," says Jacqueline Eskandar, ISPO project coordinator of the Health and Fitness area: "There are just endless options there."
Fitting this is the title of a panel discussion on the topic of dieting: "From 160-kilo Man to Marathon Runner." Presenting are Micha Klotzbier and his trainer, Peter Könnicke.
Also on the stage will be information on the latest trends and production techniques, which will also be discussed at the Running Shoe Symposium taking place at ISPO Munich 2017.
2. Health & fitness for women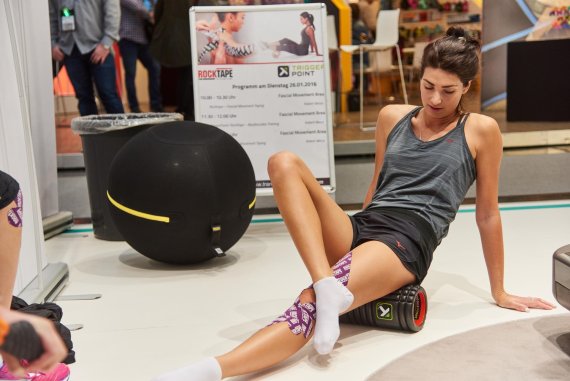 Information on every facet of the running sector will be in hall B4, and naturally on the booming trail running branch. The focus in the health and fitness sector – as is the case at ISPO Munich 2017 as a whole – is also on offers for women.
"There's enormous potential for retail there," explains Eskandar, "We want to show what the new ideal of beauty of active, healthy, and well-toned women looks like and what role social media plays in it."
But not to worry: All of the industry's innovations for men can also be found. 
3. Group training remains in-demand
Renowned trainers from the Asics Training Squad, the Greenbodycamp, and social media experts will perform exercises on stage and discuss the latest developments. Other women's fitness trends, such as the workout boutique fitness spilling over from the USA, will also addressed.
These days, technical networking is becoming more and more important in running and fitness – that is why the topic of wearables is also a key point.
4. Wearables are indispensable
"The topic of wearables is definitely continues to grow heavily. Every tenth person these days already uses wearables or fitness apps. Above all, it's a topic that's interesting not just for athletes: Everybody wants to know how many steps they've taken how high their pulse is," says ISPO expert Eskandar.
In addition to many renowned ISPO exhibitors, wearables manufacturers like Samsung Electronics and LG Electronics will also present their innovative products in 2017. With some, you can also learn how many calories you consume during sports.
The topic of nutrition is naturally also an important piece of the puzzle in the framework program.
5. Yoga – now for and by men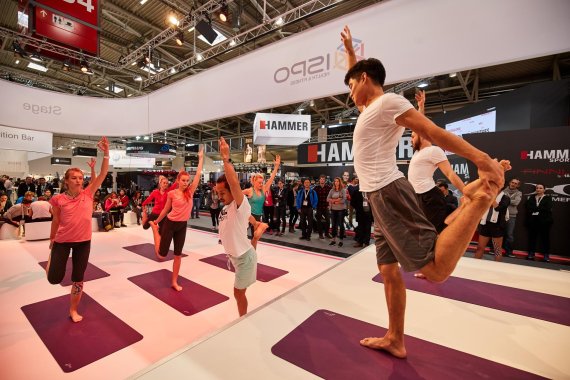 Top chef Armin Auer will show in his cooking show how to prepare healthy and tasty food. Corinne Mäder-Rainhard, nutritional expert from PowerBar, explains how to optimally support your body with proteins during immense amounts of training in a conversation with Ironman runner-up champion Andi Raelert.
Read here: Andi Raelert: How the triathlon star is living up to his role as a father >>>
Those who need a bit of quiet after all of these offers can relax at yoga performances. There, gurus of the yoga scene present their art at the highest level. The Budokon University with Melayne and Cameron Shane is presenting its demonstration under the title, "Transforming mind through movement."
Inside Yoga with Young Ho Kim can be experienced at ISPO MUNICH 2017, as well as a yoga show by Patrick Broome.
Health & Fitness: Meeting place of the stars
Hall B4 will become the meeting place of the stars: Austrian Nordic combined athlete Felix Gottwald has agreed to come as well as Nils Frommhold, who will give a lecture on self-motivation. "We will offer a varied, informative, and exciting accompanying program on the stage on all four ISPO days," says Jacqueline Eskandar.