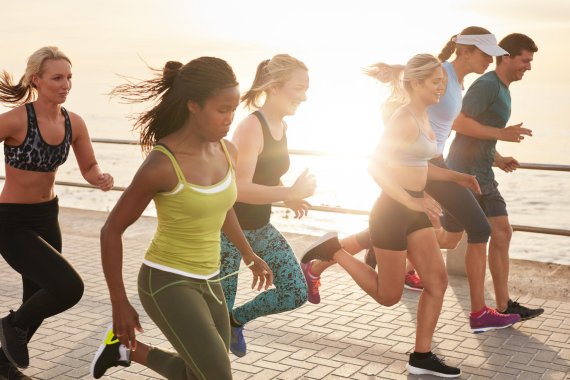 For years he loved the rowing machine in his fitness studio, but over time his feelings have gone cold. "It's quiet, it works well, but it can't connect to my phone," says Dr. Jens-Uwe Meyer. "Five years ago I could put up with that, but now I'm missing something essential. I wouldn't buy something like that anymore."
Dr. Jens-Uwe Meyer in Interview
Many people think like the 50-year-old, who once said he has "always hated the analogue world." And there's an ever increasing number of people growing up in the age of the internet and the smartphone.
Consumer habits are more difficult to predict than before – but it is not impossible. ISPO.com spoke with Dr. Meyer, who has just published his new book Digital Disruption, about the challenges for businesses and their opportunities through ISPO OPEN INNOVATION.
ISPO.com: Dr. Meyer, you were once a policeman chasing after drug dealers, now you are teaching others how to think ahead innovatively and writing bestsellers about businesses' capacities for innovation. Please explain to us: What is the common theme linking these things?
Dr. Jens-Uwe Meyer: (laughs) As a criminologist I was always interested in looking for patterns and that's also important to what I do now. I look for patterns in different businesses and business areas and try to draw out a strategy for the future. Digitization offers me great opportunities in this.
Digital Disruption – Risk and Chance
You mean with data analysis?
Yes, but not only that. Look at it this way: Our society is experiencing a massive change right now – and the speed at which it is happening is unbelievable. 50 years ago it took decades for a new technology to spread to the complete society. Now, this is happening in a fraction of time. Classic fields of business are disappearing and being revolutionized through digitization again and again. Take, for example, your friendly bank advisor – they're just not needed any more. And it's the same story for more and more industries and occupations.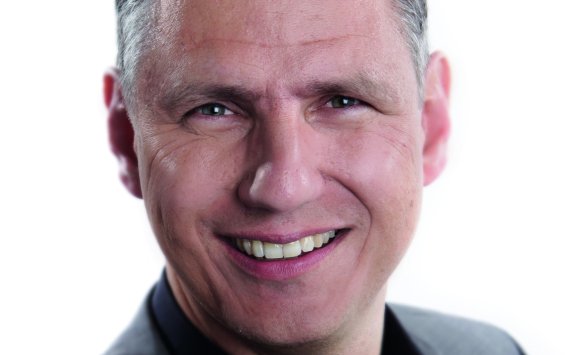 You talk a lot about this so-called "digital disruption".
Yes, usually people still talk about digital transformation. But that doesn't cover it any more. While in the past your personal trainer was available via Skype any time or had a website, this role has gradually been replaced by digital fitness coaches. Who knows how this sector will look ten years from now? Surely very different again! The priorities of the customers change massively, which makes it difficult for many businesses to be established.
That sounds quite negative.
When you confine yourself to the old structures, it is. But for all those who are willing to face the future with excitement and flexibility, it's a big chance. For example, personal trainers are not automatically now unemployed, but can work on the further digital development of their ideas, thereby reaching even more people and enthusing them about their concepts.
ISPO OPEN INNOVATION is "Tailored to the Customer"
But to do this you need more than just an idea. What is the difference between an idea and an innovation?
An idea is initially worth nothing. But an innovation develops when an idea is developed to the maximum in consideration of lots of different aspects and is brought to the point where it is market ready. This begins at the product development stage and doesn't stop until it's introduced to the market.
And those who need help turn to you?
You could put it like that. Together with ISPO, my company Innolytics developed the innovation and customer insights platform ISPO OPEN INNOVATION. We don't just want to develop ideas with our customers, but we want to cover all their needs throughout product development, tailored to the customer's desires."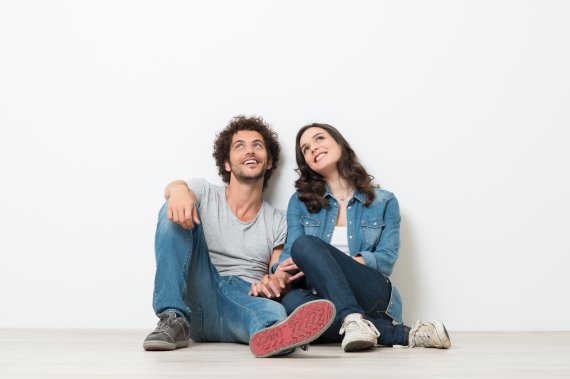 Why should a sports company work with ISPO OPEN INNOVATION instead of simply commissioning market research?
Not only sport companies! This is a question for companies from lots of industries who want to profit from the potential of the booming sports market. Naturally there are market research companies and other open innovation platforms, but one thing makes ISPO fundamentally stand out from the competition: ISPO has an unrivalled access to the sports community. This means that when a company comes to us with a product idea or the prototype, we can determine exactly which members of our community would be appropriate for the product development. We can involve the future users from the first moment right until the end of the development process.
"We Know Our Testers Really Well"
How do you find the right people to test products?
We cluster them into distinct groups using a detailed questionnaire. You mustn't forget: the ISPO community is not only highly qualified, but also very large. They come from a wide range of different sectors. So for example, if a sports company had developed running shoes for joggers which can communicate with the user's smartphone, then it makes no sense to choose testers who only occasionally go jogging and are not interested in state-of-the-art technology. But we know our community really well. Our members are happy to provide information about themselves because then they know they will only be asked to test products which really interest them.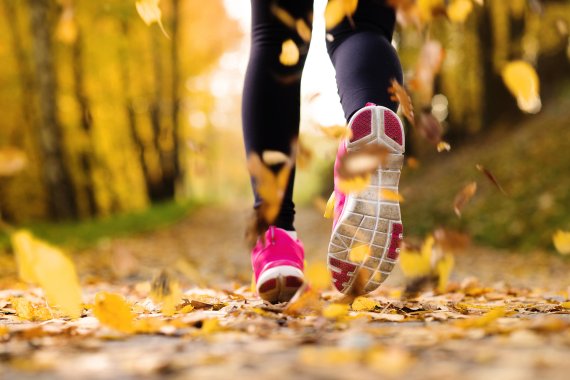 Is it easy to win companies to ISPO OPEN INNOVATION?
It becomes easier with every project. Our services are mostly used by young, relatively small companies. It's a question of business culture. The younger companies are all open, creative, curious and willing to try something new. This is also the case in some larger companies, but they often have managers who don't want to risk making mistakes. Open innovation won't work for them. We don't want to control our community and simply say to them, "Hey everyone, this is a great product!"
 "No Market Research Can Compare"
You need to be able to criticize, then?
Yeah – it can be helpful, when the community are really negative towards the product, that the idea was not as fantastic as thought. But it works like this: the testers don't just say, "This is terrible!", but they give solid advice about what features the product is missing. And when the product is being finalized, ISPO can, as a part of Messe München GmbH, establish contact with experts from other industry sectors.
But first, they should go the classic crowdsourcing route?
No, actually our way is better. I have never seen such an enthusiastic community as the ISPO community. They don't get anything out of it, but they work with us because they want to see sports products on the market which are adapted to their needs. To find out today what people want tomorrow – that's our goal. No market research can compare. When I look at the products we have in the pipeline for the fall, I want to take part as well. It's just a shame that I can't. (laughs)
About Dr. Jens-Uwe Meyer:
At the age of just 16 years he began his career as a police officer in Hamburg in 1982. Eight years later, he became a radio presenter at Antenne Niedersachsen and in 1996, a correspondent for the TV broadcaster ProSieben. Meyer began to train journalists, and later companies, and finally completed his doctorate on capacity for innovation within businesses. The 50-year-old is now an internet entrepreneur. His Leipzig-based company Innolytics has just worked with ISPO on the development of its open innovation platform. His tenth book, Digital Disruption, was released in September 2016.