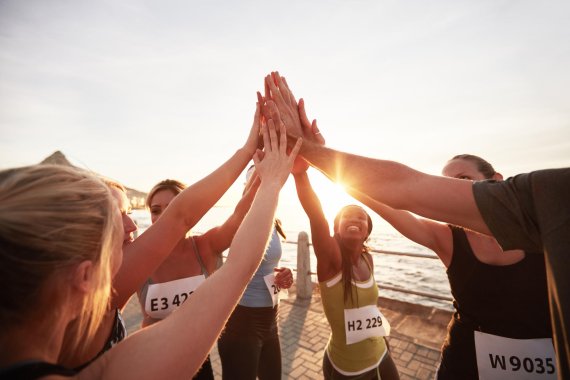 Digitization has also changed the relationship between sports brands and their customers. For companies, it has meanwhile become essential to exchange views, ideas, and know-how with (potential) customers.

It is becoming increasingly important to find a suitable influencer and incorporate customers' views at an early stage, that is to say in the product development. According to Dirk Jungels, communities such as the one offered by ISPO OPEN INNOVATION are invaluable. He is a professor for sports management and marketing. 
ISPO.com spoke with the industry expert.
Find "your" influencer and join forces with your customers to develop the bestsellers of the future: Use ISPO OPEN INNOVATION >>>
ISPO.com: How important are suitable influencers for sports businesses these days, given that these influencers are responsible for rating, criticizing, and co-developing products?
Prof. Dirk Jungels: In principle, such individuals have always been important. There have always been opinion leaders – the concept of influencers itself is not a new one, however digitization and digital media have transformed the concept into something new for our modern age, they have reinvented it.
In the past, companies didn't need a close collaboration with influencers, as they were not required to be transparent for customers. Digitization has created and facilitated transparency: In the past, products were rated in one's circle of friends.

These days, the publicity created by digitization have given this process of rating and co-developing products great importance. And that has become essential for companies, because influencers' views have a completely new status, because they are now seen as a credible and reliable source.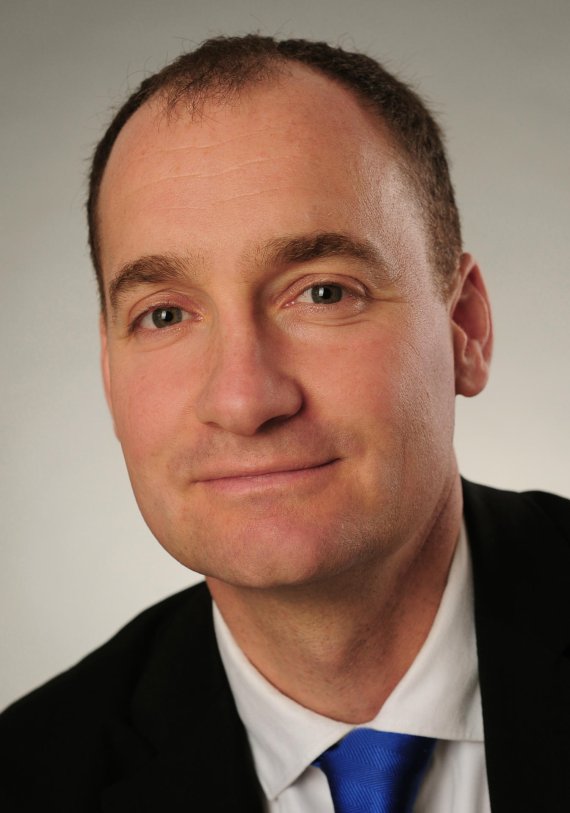 Influencer Marketing "Always Good" for Sports Brands
So the power of the influencer does exist. Many brands now have a well-organized collaboration with bloggers as their influencers. Nevertheless, this is still in the process of establishing itself as a professional business area. How does influencer marketing typically and ideally work using bloggers?
In principle, influencer marketing always works when applied to the sports industry, given that there are always products that need to be tested. So people need to think about how to approach the matter. I would recommend the following steps:
1. How can I find suitable influencers? Through research and identifying blogs relevant to the topic. An initial analysis of such blogs can be carried out using the following tools: Fanpage Karma, Klout, Peerindex, Kred, SocialBench, SocialMention, Tweetreach, Blogsearch, Influma.
2. Which blogs work for me? You can determine this through careful observation (listening & reading): What are the blog's scope and interaction rates, how often are posts uploaded etc? Are the bloggers in line with your company philosophy? This is quite a time-consuming phase, especially because an analysis of the contents is most useful when conducted over a longer period of time.
3. What kind of influencer marketing makes sense? There are two approaches: Either you become active on the blog yourself, or you team up with the influencer to develop a campaign.
What does influencer marketing aim to achieve?
Of course my goal is to present my product in the best possible light. But is that really what it's all about? I also want to get in touch with my target audience, to enter into discussions with them, and criticism is part of the process.
Read here: Influencer marketing – not a hype, but true value
Brands Need to Listen to Their Community and Influencers
As a sports brand, I can choose to get in touch with my target audience via a community such as ISPO OPEN INNOVATION. Such a community is either already brimming with the right target group of sports enthusiasts, or at least allows me to create one that matches my needs. How smart is it to make use of such a community?
Very smart. That's a genuine design-thinking process. The ISPO community tests products because members are genuinely interested in them. Nothing is more valuable for a company than genuine interest in the product. Brands should take the following into account, though: They should listen to and absorb impulses.

If a company fails to do so, the community will feel as though they aren't being taken seriously. That is the worst that can possibly happen. Instead, companies need to enter into an open discussion.
But is this really the right way to go about developing a product – what about the principle of "too many cooks"?
I disagree. In fact, this is potentially even the best way to develop a product. Companies receive direct feedback from customers on how to improve their products. It becomes more likely that customers will go on to buy them.

Just imagine developing a label that states "Made by Customers" or "Co-Developed with the Customer" instead of "Made in Germany." Nobody could really top that.

At the end of the day, customers will be giving the development department the task of solving a concrete problem, for example of making hiking boots more comfortable. This problem-solving approach is key for companies. 
Customers Incorporated into the Company 
But companies have always been trying to solve problems, haven't they?
True, however when companies use a platform and community such as ISPO OPEN INNOVATION, then they are taking the relationship marketing approach instead of the old, traditional approach of transaction marketing.

What is key in today's world is that such an approach builds relationships. This grants companies a life-long connection with their target groups, which is a real asset.
So customers would practically be incorporated into the company?
That's right. For companies, it may even be worth aiming to move away from the traditional corporate approach and present themselves as an open lab for customers. Such an approach would allow companies and customers to join forces in product development.

I could even imagine customers pitching initial ideas for new products to the company. Customer feedback is just as valuable: "This is a great product, however your competitors have the same thing." Such comments can act as the inspiration behind a USP.

And if, on top of this, I have easy access to a platform with its own community such as ISPO OPEN INNOVATION to help me start the process, then I have an advantage – like in a home game.
ISPO OPEN INNOVATION – the Sky's the Limit
Does working together with such a community really make sense every step of the way, from product development to market launch and communication?
I think so, yes. Most of all in the area of product development, when companies already have an idea and prototype. Companies can have the product tested and refine it further.

Of course it also works in marketing: For example, companies can incorporate customers right up to the process of developing prices and testing price sensitivity. Companies can also ask their community to contribute ideas for a marketing campaign. Or they can identify a blogger in the community and launch a campaign with him/her.
Essentially, the sky's the limit with such platforms. They allow brands to conduct idea development and innovation management, to develop products and communication campaigns, and to test price sensitivity.

And it is an added bonus for companies that community members aren't their employees, given that their views will be genuine and unbiased. That's precisely why companies can learn a great deal from such communities.
Join forces with your customers as you head into the future. Team up with your target audience to develop the products of the future. Use the ISPO OPEN INNOVATION platform. >>>
VIDEO: This is ISPO OPEN INNOVATION