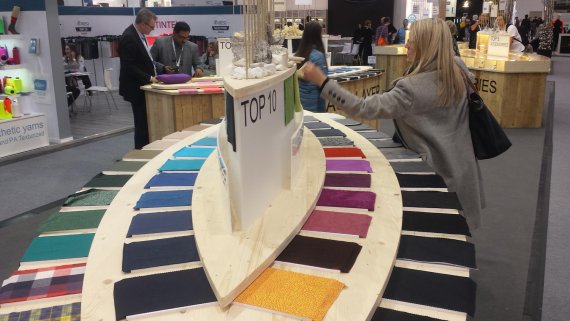 Know today what the fashion of winter 2018/2019 will look like – a promise to make you curious. Every year, visitors at ISPO MUNICH cluster around the presentations by textile trend scout Louisa Smith. ISPO.com was there, and explains the textile trends, coloring, and development in fabrics for the winter fashion of 2018/2019.
The trends for winter 2018/19, as well as a forecast for 2019/20, are exclusively in the big ISPO TEXTRENDS Trend Book >>>>
Fabrics: "Orient to nature"
The biggest innovations for the industry are in the fabrics: "You have to ask yourself, 'What makes my product unique?'" says Smith. Above all, cooling and heating products will come more and more. The fabric adapts to body heat, and absorbs or preserves warm or cold.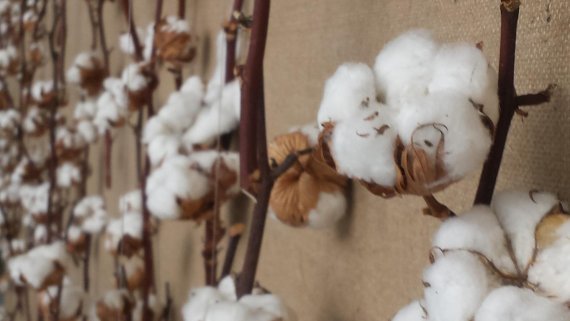 This development is currently only happening with synthetic fabrics, "but the customers love natural fabrics and their comfort factor," Smith explains. "That is why it's coming to a marriage of natural and synthetic fabrics." A combination of this sort has long been in demand.

"The two fabrics used to only be antitheses; today, we have to let ourselves be inspired by nature, and how she managed it." And then supplement with synthetic details.
Want to get the fabric trends explained in detail? Click here >>>
Megatrends: "Feel the performance"
The textile industry is about to reinvent itself. The athleisure trend, which was still the focus ISPO MUNICH 2016, has established itself in sports fashion. "Now we're looking to the future," says Smith.
That is why the first megatrend of the 2018/2019 winter season is "Opportunity Knocks": Smith describes it as the trend "of reinventing yourself and thinking smart." She calls trend number two "Perpetual Emotion": It revolves around lightweight fabrics that you can feel the performance in. People are branching off from the products of the past, which is why it's about positive thinking and loosening constraints."

Aside from that, sustainability remains a trend that continues to reinforce itself. "The customer isn't dumb; they pay attention to whether the manufacturers deliver what they promise," is how Smith explains her third megatrend: "Infinite Act."
You can find the megatrends in a comprehensive overview here >>>
Colors: "Relatively intense"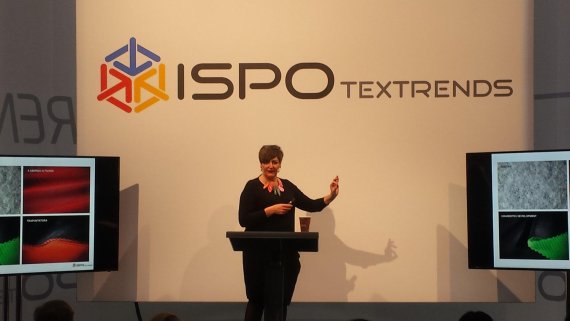 Winter 2018/2019 will be colorful: The trend "Into the Light" leans on the coloring of the Northern Lights, and can be anything from shiny to matte. Fitting this are the soft colors with a retro look, which is summarized in the "Fairground Attraction" trend. 
The "Broadway" trend evolved from "athleisure," and embodies street style. The "Blazing" trend values loud colors that are "terribly bright in a positive sense," says Smith: in all, the colors are "relatively intense."

Click here to go to the color palette overview >>> 
Forecast for summer fashion 2019
On Wednesday, February 8, 2017, Smith wrapped up ISPO MUNICH 2017 with a presentation of the summer trends for 2019.
In short: This is ISPO TEXTRENDS