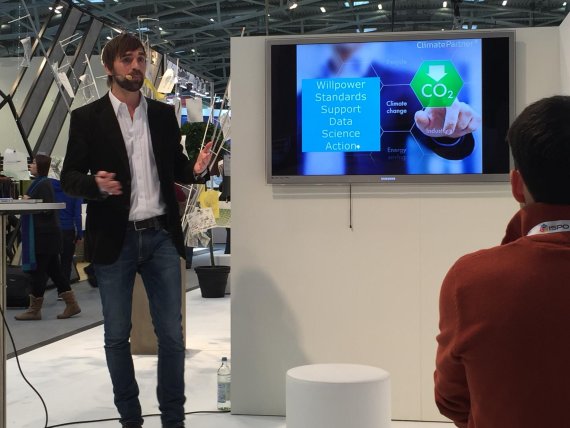 The threat of global warming
Global warming is a threat that is not only causing blizzards in the US, but also the conflict in Syria as a result of failed harvests.
Everyone is tasked with tackling these climate problems, including the industrial sector. "The textile industry is responsible for four percent of a person's carbon footprint," said Foerster.
According to Foerster, we need four things to come together: regulations, the media, which should in turn report more on the issue, the public and the retail sector.
Reducing CO2 "step by step"
Foerster praised companies like Patagonia, Puma and Vaude as good examples from the retail industry. He had even greater praise for Pyua and StarStock, which take their carbon footprint into account throughout the entire production chain.
We should proceed "step by step" in reducing CO2 emissions in order to create truly sustainable products. "It's really not that hard," appealed Foerster when concluding his talk.