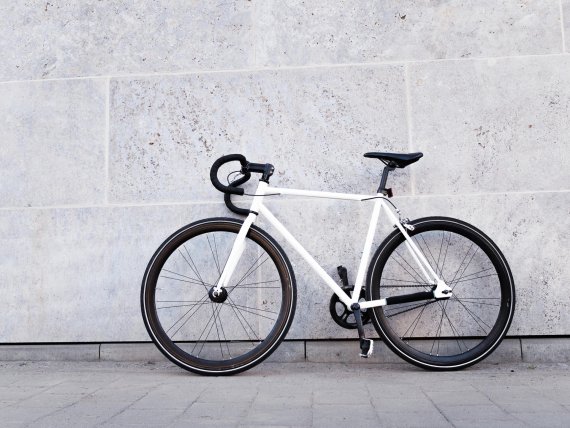 Automotive traffic in China has increases exponentially and continues to grow – despite drastic measures by city planners. The passion for cars seems boundless. Every morning, five million cars craws along Beijing's streets; this is more than double than five years ago. To date only every fourth resident owns a car; compared to Germany where every third person is a car owner. There is room yet for more demand.
It is likely that some people are wistfully remembering the old days, considering the immense non-stop traffic jams, air pollution and constant smog alarms. In winter, visibility under the toxic layer above the streets is only a few hundred meters, and many children end elderly are getting ill. 20 or 30 years ago, Beijing was the quintessential bicycle city, musically lauded by pop star Katie Melua "There are nine million bicycles in Beijing". "When I came here for the first time the city streets were full of bicycles. As a passionate cyclist I was really excited," confirms Ines Brunn from Germany. "When I moved to Beijing in 2004 for business reasons, I was really surprised because I couldn't find any cyclists. The many cars and mopeds literally pushed them off the streets." 
Cycling is her passion

Not surprising, if you ride a bike in Beijing these days, you are considered too poor to own a car. The bicycle represents the old times, and the Chinese want to be modern. Despite it all, Ines Brunn opened a bicycle shop in northeast Beijing in 2009. A crazy idea, as she admits herself. However, cycling is her passion. She is a successful cycling artist, does headstands on the handlebar, and pirouettes on her bike, and the concept of being independent and turning her beloved sport into the purpose for her life, fascinates her. In addition, Ines Brunn is completely impressed by the products she sells – Fixies, bicycles with a fixed hub, without gear shift or a freewheel – and she is convinced that there is a market for these bikes in Beijing.
And in fact here idea was not that crazy after all, it seems that with her shop in northeast Beijing she actually found a niche. Bicycles like those made by Natooke have never before been seen in China. Within the last four years her shop sold close to 2,000 bikes to young people and middle class managers, people who like design and consider bicycles a hip accessory. The business runs so well, that Ines Brunn had to expand the workshop and office, and has since hired a number of employees.
"You can get addicted to riding Fixies. Each push of the pedal is directly transmitted, and you can ride backwards without a problem. These bikes are extremely agile and great for tricks," raves Ines Brunn, who started a Fixed Gear group in Beijing in 2007. "In addition Fixies are light, extremely robust and hardly ever need to be repaired."
Cycling is cool, cycling is stylish
Every single bicycle by Natooke is unique, and is matched exactly to the customer's taste and requirements and handcrafted in the shop. The bikes are very colorful, yet have a purist streak at the same time, which makes them very attractive. It certainly does help that current fashion magazines and other publications in China present bicycles as accessories, matching your sunglasses, hat and purse. Cycling is cool, cycling is stylish – that is the message.
"We see more and more people under 25 who ride their bikes because it is fashionable," comments Shannon Bufton from Australia, who cooperates with Ines Brunn in the "Smarter Than Cars" association to "gain momentum for the slow process to infuse new life into the image of the bicycle. Not the image that represents a cheap form of transportation and poverty, but something that is associated with the new middle class."

Environmental or health concerns are not really motivation for Beijing's residents to ride a bicycle, Ines Brunn says. While some Chinese have discovered cycling as a leisure sport, most of them drive their car to the mountain regions outside of Beijing, have a big lunch first, then ride a few fast miles on the bike, get back in the car and drive back to the city. This does not have much of an impact on health, nor does it solve the traffic problems. After all, before people even get to the great outdoors, they are stuck in long weekend traffic jams, and their cars' exhausts contribute to the already noxious air quality.

The infrastructure still exists in China
When Ines Brunn rides her bike, she always wears a facemask. "Anything else would be foolhardy, considering the extreme levels of air pollution." She hopes that the government will be able to once again generate more space for bicycle traffic in the streets, and that Beijing's famous bicycle culture will experience a renaissance. The infrastructure still exists, wide bike paths can be found all over the city.