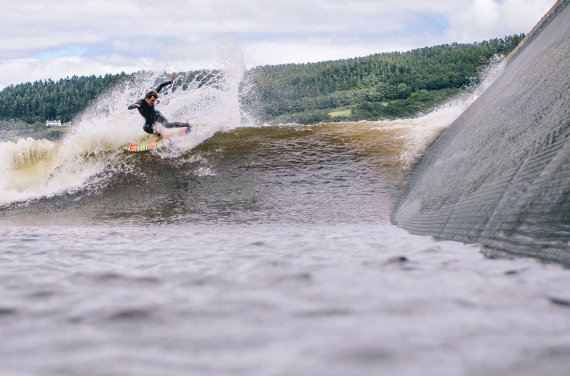 This was made possible by a financial injection of over a million pounds, after the first artificially built surfing facility in North Wales had to close due to technical problems.
In addition, the facility with the longest artificially produced waves used the money for a new "Crash & Splash" obstacle course and the expansion of their leisure facilities. Stand up paddle courses and kayak safaris will also be offered for 2016.
Surf Snowdonia produces two simultaneous, 300 meter-long freshwater waves, where the degree of difficulty can be adjusted to the surfer's ability.
In 2015 the facility was at 97 percent capacity and hosted, among others, GoPro founder Nick Woodman.