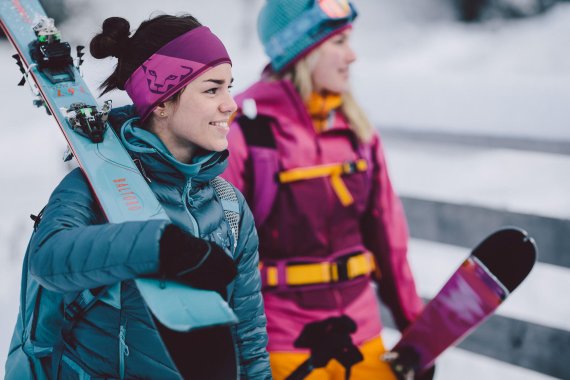 "I don't have anything against men in principle – quite the opposite," laughs Nina, a participant at the Women's Bike Camp in Saalbach-Hinterglemm. The 34-year-old says that the female pro guides, the exhibitors and the exciting program of events appealed to her when she booked her trip. "And now I'm enjoying the great atmosphere with the other girls," she adds.

Like Nina, many women who are interested in sport are very enthusiastic about sports camps or events organized exclusively for women. Events such as the Women's Bike Camp have really taken off, and the range on offer is increasing steadily.

Make sure you're present during guided tours for women of the trade show, networking events in the Women's Area and relevant presentations as part of the ISPO Academy. 
Sports Camps and Events Have an Emotional Effect

However, when women are buying sports-related products, studies show that this "great atmosphere" is nowhere to be found. That's because sports-related items are usually only bought when they're needed. This doesn't correspond to women's usual purchasing behavior. For many women, shopping is about enjoyment, distraction and reward. But it seems that the emotional connection with sports brands is lacking.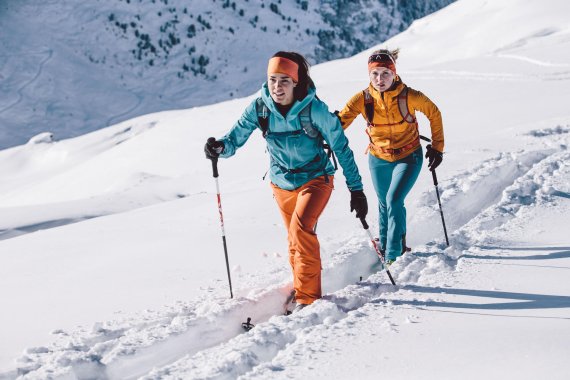 When brands are present at women's sports camps and events, they can change this, according to Stephanie Fahnemann. Since 2015 Fahnemann has organized the Women's Run Camp: "These events let women touch, try out and test things in a very emotional environment. Women perceive products in a very different way at camps and events. They connect the brands to their great memories from the camp."

Using Events to Make Customers Remember You

Good memories are almost guaranteed at women's sports camps, whether they involve running, biking, winter sports or outdoor sports. Participants, organizers and exhibitors all agree that there is a great atmosphere at these camps. They say that women learn the sport in a more relaxed way, are more confident and are under less pressure when there are no men around (e.g., husbands).

Isabel Milbert, Marketing Specialist at Dynafit, agrees. This year, for the first time, the mountain sports specialist will support the Women's Winter Camps as an exhibitor. "We can establish a completely different emotional connection with our potential customers at camps," says Milbert.

The camps have a very good reputation, and Dynafit wants to benefit from this: "Women are very important to us as a target group. For this reason, we as a brand want to use the camps to raise our female customers' awareness of our equipment and textile collections that are specially designed for women."

Ramona attended the Bike Camp in Saalbach-Hinterglemm with Nina. One reason she took part was the exhibitors and the opportunities they provided to test out products: "We women like to get a good overview of all the different offers," explains the 45-year-old. "We rarely have the time or the inclination to spend a long time researching, and we make purchasing decisions spontaneously if we think a product seems good."

Events Have a Multiplier Effect

Of course, sports camps and events only reach a limited number of women. But there is little wastage due to mistargeting. The profile of the participants usually corresponds exactly to the companies' target group. "Women like to tell others about their experiences with a product," says Steffi, also a participant in the Bike Camp in Saalbach-Hinterglemm.

That's a statement that Monika Fiedler often hears. The CEO of Fiedler Concepts is a real expert on women's events and organizes special women's sports camps all year round. "Of course women pass on recommendations to their friends. But it goes well beyond that!"

Fiedler believes that gender marketing has a more long-term effect. She says that women help brands to reach men and, in families, children too. This idea is supported by many studies that show that women make the majority of purchasing decisions in the household.

Here's a selection of women's sports camps:

Winter sports, MTB, road bike, and outdoor camps by Fiedler Concepts
Running, MTB, and fitness camp and women's running events by Motor Presse
Road bike and MTB camps by Delius Klasing Verlag
Women's running events by Deutsche Post
Snowboarding camps by elooa
MTB camps by Die Rasenmäher
Brands Can Also Reach Men Through Women

"At the camps we can explain how our ski clothing, which can be very high-tech, should be worn properly, and the participants then pass that information on," says Julia Baumann, Marketing Manager at Marmot. The outdoor specialist launched the Women's Winter Camps with Fiedler Concepts a few years ago. For Marmot, the women have a multiplier effect, imparting knowledge and communicating a certain image.

Andi Lipp, International Marketing Manager at ION, agrees: "Women have a lot of influence on us men when it comes to fashion and trends, whether they're providing advice in everyday situations or buying items in specialist sports stores."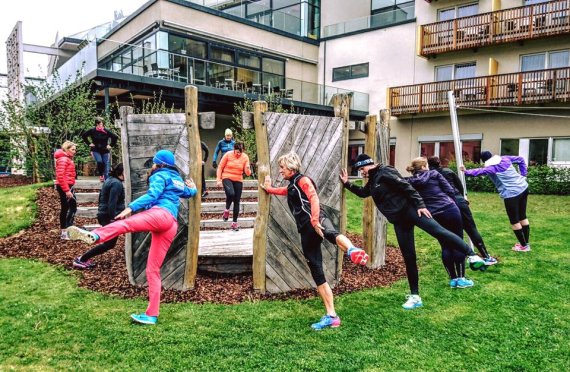 This year ION is supporting the Mountainbike Women's Camps for the first time. But, of course, ION is most interested in connecting with female mountainbikers, since they make up an important part of the firm's target group, explains Lipp. This alone is sufficient in terms of engagement, he believes. It's a view that is not yet shared by all brands.

Women's Sports Camps: The Benefits for Sports Companies

Direct contact to the target market
No wastage due to mistargeting
Opportunity to pass on detailed information about the products
Multiplier effect among the women's friends
Multiplier effect within the women's families
A way to create an emotional connection with the brand
Sustainable customer retention
A way to connect with women in an emotionally positive environment