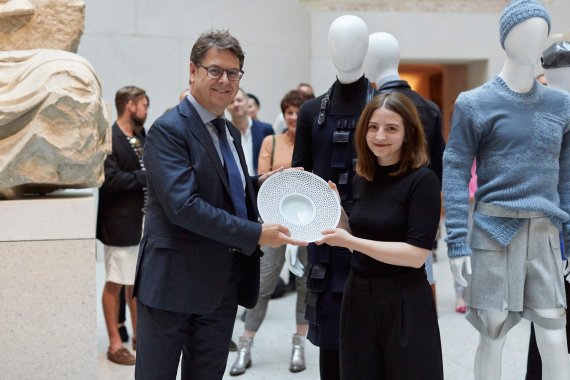 The theme for this year's awards, FASH 2016, was "Change", a theme which Katharina Buczek from the Royal Danish Academy of Fine Arts realized to perfection in the "degree projects" category. The other two designers who won awards in this category were Agne Alaburdaite (Vilnius Academy of Arts; Royal Academy of Art, The Hague) and Rani Maria Lange (FH Bielefeld University of Applied Sciences).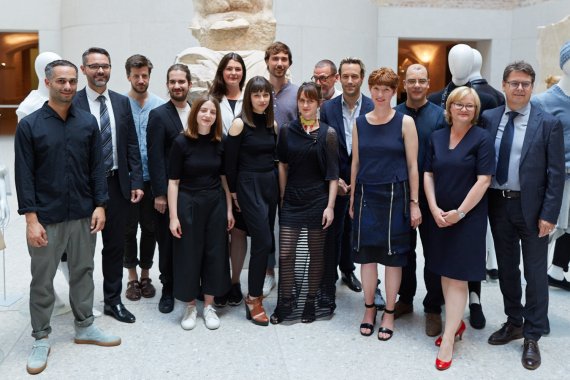 Flora Sophie Taubner and Lars Dittrich from the Burg Griebichenstein University of Art and Design Halle came first in the "students" category. Julian Weth (Akademie JAK, Hamburg) came second, and Aylin Tomta (FH Bielefeld University of Applied Sciences) third. All in all, a total of 151 young designers from 28 countries took part in this international competition.
Read all textile industry news
European Fashion Award FASH winners can look forward to a share of a total of more than 200,000 euros in prize money, including a mentoring scheme, a catalogue, media work and also the exhibition of their entries and the awards ceremony for the winners. The 2016 edition of FASH wanted to see visions for a new age under the umbrella theme "Change". How can fashion reflect the digital transformation?  
"The companies desperately need the creativity of these award winners. It is becoming increasingly important for the industry to utilize this innovation potential," emphasized Brigitte Zypries, Germany's Parliamentary State Secretary for the Federal Minister for Economic Affairs and Energy.
With the kind support of Messe München, the SDBI came up with a totally new concept at the Berlin Fashion Week 2016. For the first time, the six award-winning projects were presented on digital display screens in the form of short fashion videos. In Germany, the location chosen for the premiere was the underground station Friedrichstrasse in Berlin's city center.