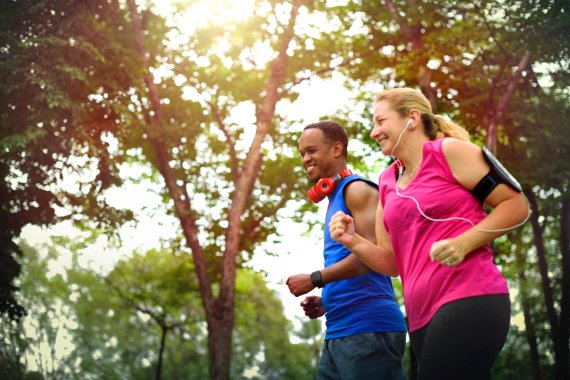 After the successful premier of the "European Week of Sport" in 2015 this years opening ceremony will be held at the 10th of September in Kosice (Slovakia). After that it will continue on national level: up to the 2nd of October the 31 participating countries can host events on a national level to make their citizens – no matter what origin, age or fitness level – move. 
EU fears lack of exercise 
The "European Week of Sport" focuses on sports in the education environment, workplace, outdoor, in sport clubs and fitness centers. According to a study only 59 percent of EU citizens exercise never or rarely – an alarming number.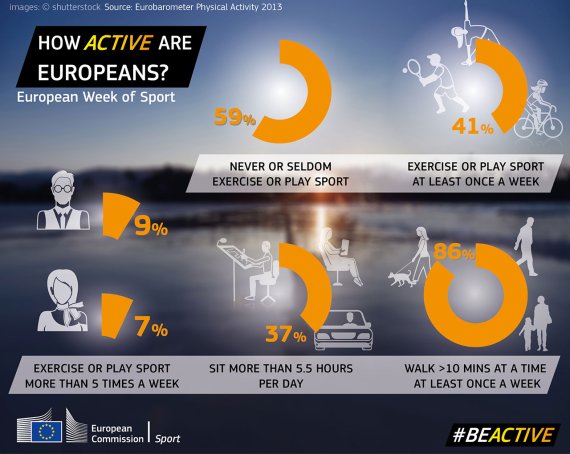 "Participation in sport and physical activity is stagnating, and in some EU Member States, even declining", explains the European Commission their initiative and worries about the health and economical consequences. Politics want to react.
#BeActive as slogan for all EU citizens
More than 1.7 Million people will participate in sport events. What each country has to offer can be found on this website. With the hashtag #BeActive all EU citizens have the possibility to share information about events and their experiences.
Ambassador of the "European Week of Sport" is the former weorld championship and double Champions League winner Christian Karembeu from France. Members of the European Parliament in Strasbourg are invited to take part in a 2 minute skipping challenge to raise awareness among the Parliamentarians of the benefits of sport ptractice.
The Flagship-Event will take place on thursday 15th of September in Brussel.