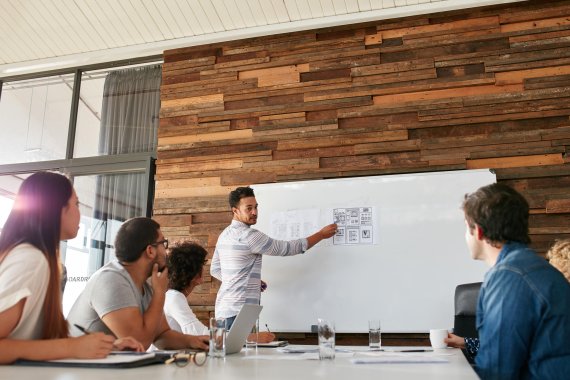 Avalanche VR, OpenSponsorship, Fision, Taktikr, SOLOS and Eversports – they have all taken the first hurdle. They will be given the opportunity to present themselves and their ideas in hall B5 at ISPO MUNICH 2017 from February 5 to 8.
However in the end, there can be only one WINNER: On February 7 (9:30 to 11:00), the finalist who can impress the jury the most on the ISPO ACADEMY stage with a public blitz presentation takes the prize. The winning start-up will be awarded the title and trophy, scoring maximum attention with both the media and potential investors. Added bonus: the winner will also be given a valuable business plan coaching.
ISPO.com gives a heads up on what ideas the six start-ups have to wow the sports business world with.
Avalanche VR, Italy, 2016
Virtual avalanche training: 
Avalanche VR is a revolutionary new approach to avalanche prevention.
Virtual reality allows users to join a virtual ski tour, on which they must analyse the dangers posed by predetermined weather data and make important decisions in order to select the safest route.
This immersion equips users with established information from the avalanche scene and helps them visualize how quickly thoughtless testing of safety boundaries can transform into a dangerous situation. Avalanche VR uses HTC VIVE video glasses.
OpenSponsorship, USA, 2014
Contact platform for sponsorships:
OpenSponsorship is a platform that allows businesses to search for potential partnerships with sponsors. It also makes it easier for budding brands to enter the world of sponsorship and directly brings athletes together with potential partners.
Further benefits are transparent costs, an extensive reach, efficiency analysis and matching various parties using smart algorithms. Since its establishment, OpenSponsorship has helped over 500 athletes to find a suitable partner.
Homepage: https://opensponsorship.com
Excited to watch our athletes in the NFL Divisional matchups today!!! Check out our site to connect your brands with our incredible athletes/teams!!! 🤙🏾 (Link in bio) #MakeSponsorshipSimple

Posted by OpenSponsorship on Sunday, January 15, 2017
Fision, Switzerland, 2015
Website plug-in as a size advisor:
The size advisor, developed by budding Swiss business Fision, is a user-friendly software application that provides users with a tailored size guide when purchasing jackets, pants or shirts.
With the help of images showing frontal and side body shots of the user, the software calculates the ideal clothing size within seconds. The size advisor works on all digital cameras and can easily be installed in online shops or as a smartphone app.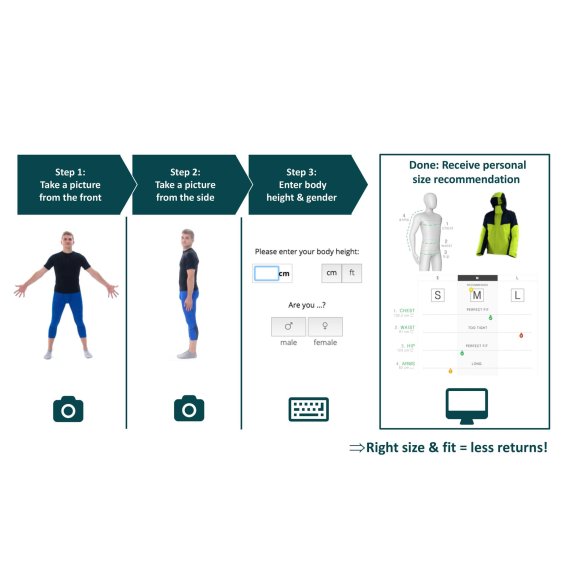 Taktikr, Germany, 2015
Tactics know-how for ambitious soccer trainers:
Ambitious soccer trainers invest a great deal of commitment and passion in their teams. The app taktikr now offers additional support: It delivers answers to concrete questions on the topics training, game and tactics and facilitates quick planning for training sessions.
Experienced trainers send quick and tailored answers via a chat function per WhatsApp or a browser. The archive acts as a pool of knowledge for users and the exercise database matches appropriate exercise and game forms to any situation.
In addition, trainers receive new ideas for structuring varied training sessions and can put together their next one within five minutes.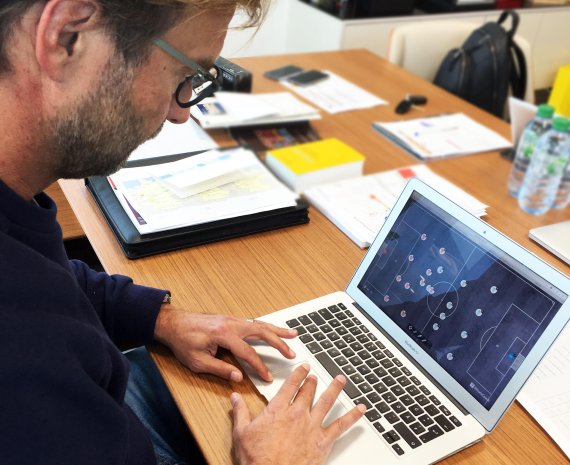 SOLOS, Germany, 2016
Interactive screens for improving training:
Gym users know that their exercises are not always corrected by trainers even though it would be necessary. This can be remedied by the "intelligent" SOLOS mirrors. They act as digital personal trainers to deliver feedback in real-time, record and analyze training progress, link up with other devices and are easy to use.
Athletes can see themselves in the mirror display and receive direct, active and valuable tips on how to improve their training. The idea was only formed in November 2016 at a course offered by businesses TUM and TU Munich, but SOLOS has already been receiving rave reviews.
Homepage: www.solosmirrors.com
Eversports, Austria, 2016
Management software for gyms:
Eversports offers a software that makes life easier for sports institutions, helping them with quotes and management and optimizing the workload spread over their courses, camps or events. Operators can use Eversports.com to get in touch with thousands of active athletes in their region and therefore increase their publicity.
In addition, the tailored software "studio manager" supports the individual demands of studios offering yoga, pilates, crossfit, fitness and dance. This management software also offers a POS cash register, an element that was made statutory in Germany and Austria at the start of the year.
Homepage: www.eversports.at