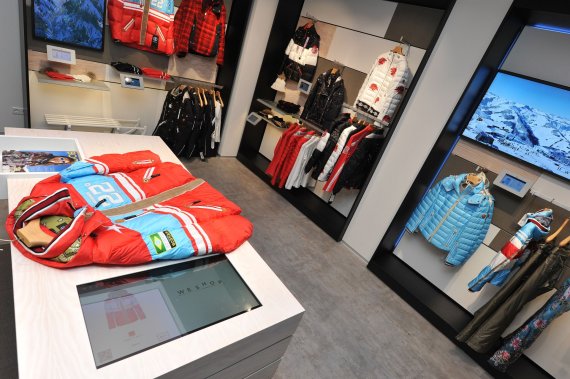 No-line commerce, connected retail, seamless shopping: These are all ways of overcoming the traditional sales-channel mindset, which remains stubbornly persistent in Germany. It is all the same to customers whether they buy a product online or in store, or research on the manufacturer's website and then buy physically. They want a seamless shopping experience, and this means that being able to switch between different channels easily and at their own convenience is of primary importance.

The conception of the point of sale as a location in the shop has run its course. Today, people think in terms of touchpoints, which need to be connected with each other. This brings up lots of questions for the retailer and means investing some money. However, what is certain is that business which want to avoid being pushed off to the side must find solutions to these problems.
The digitization has for a long time been shaping customers' buying behavior – make sure your company is staying up to date! Discover all you need to know in this study >>>
Bringing Online Technology to Physical Stores
"We now only rarely receive requests which are unrelated to digitizing store spaces," says Marcus Person, Managing Director at Multimediahaus AG, which specializes in the digitization of points of service and connect retail.

Retailers are showing great interest and the opportunities are looking very promising. The merging of different channels and the digitization of physical stores is now not only bringing the advantages to the customer. In particular, new possibilities are now enabling physical stores to use the analysis tools which for a long while were the envy of online retailers.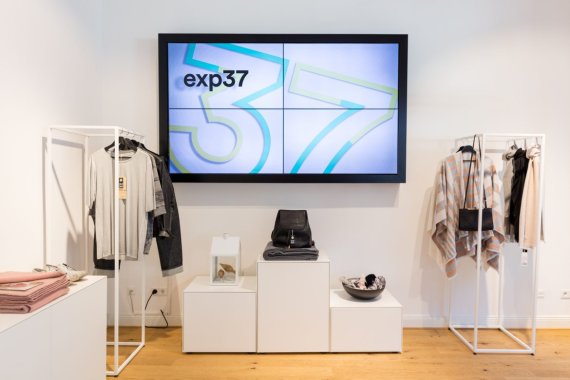 Wouldn't it be great if technology could be used to better advise customers in the store? The great advantage of the online shopping is that retailers there have a head start when it comes to knowing customers and their behavior.
Using various sources – buying history, social media usage, customer journeys, and so on – retailers can know what preferences different customers have and can use this information to offer personalized, accurate offers and recommendations.

The usage of artificial intelligence in the form of self-learning algorithms is the next step. The North Face and Under Armour are already using IBM Watson technology. Even renowned physical retailers with strong customer bases cannot have this kind of knowledge about their customers. 
Real-Time Analysis of Customer Behavior Instore
"Until now, it has been the case that we knew absolutely nothing about customers who came into a store," says Patrick Gourdon, Retail Specialist for IBM Europe. This has now changed.

"By identifying smartphones, we can collect complete new data and react in real time." The technology has been available for a while now. It can, for example, be used to track customer behavior in the store and use that to gain information about which areas of the store are most frequently visited, which routes customers choose to walk around the store, and which products are attracting the most attention.

This information can be used to optimize a store for the customers and also to guide where they go in the store. This is possible using a Wi-Fi network. The customer remains completely anonymous.

If the customer has the store's app, this can be then used for identification. The retailer then can find out using a tablet, for example, who the customer is, and what products the customer might be interested in (based on buying history). The retailer can provide targeted advice and perhaps also offer a personalized discount.
This can, however, also work when the customer doesn't have a phone. New camera technologies in connection with special software make it possible to assess customers in real time and follow where they walk. Using face recognition, an accurate assessment of a customer's gender and age can even be attained.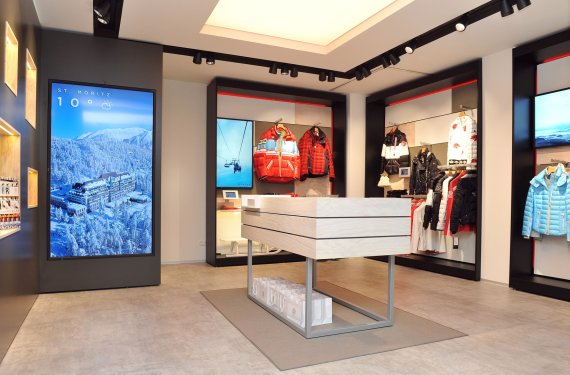 Digitization: Useful, But Expensive
For many, development is happening too slowly. "Digitalize or Die," as the saying in e-commerce goes. In Munich in 2014, the first WeShop was opened, a pilot store collaboratively developed by the companies Serviceplan, Vitrashop Group, Cisco and Bogner.

It was a physical store, but its purpose was to demonstrate the latest technological possibilities for retail. 1250 people and 250 companies were led through the store. "There was a massive buzz," says Bernd Mayer from Serviceplan.

In Düsseldorf, a similar concept, Exp37, has also been established. But the technology has so far only been implemented in a very small number of cases. "The investment costs are high," says Gourdon. "As a rule, it is even more expensive to build the technology into existing stores. Many are simply waiting until their stores need a facelift anyway."
Technology is Not Enough, the Concept Must Make Sense
There is still a lot of skepticism. Who hasn't heard of IT devices being used to get further information in the sales room? We have all heard of the oft-referenced "magic mirrors" in the dressing room or sales area, which can find out information even down to size of the clothes you are trying on.

But where are they actually used? Is the customer even okay with this? "We have built all sorts of gimmicks into our stores, we wanted to have the top store in the Alps," explains Jakob Oberrauch from the Austrian company Sportler AG in a discussion: "The results were disappointing."
Many are also thinking in this way, and because of the lack of success, enthusiasm about the technology is quickly fading. Markus Person, from the digital agency hmmh, also knows this: "The question isn't, how do I implement digitization, but rather, what problems will I be solving?

Digitization is driving companies towards retail: Read this study to find out how to attract the customer of tomorrow! >>>
It helps a lot to sometimes be there in the store yourself, asking customers what problems they have. Technology is only useful there when it brings real advantages. There is no longer a solution that works everywhere – individualized concepts need to be found. For this reason, it also doesn't make any sense to wait until the end to see what methods prove useful. Learning by doing seems to be the best strategy.