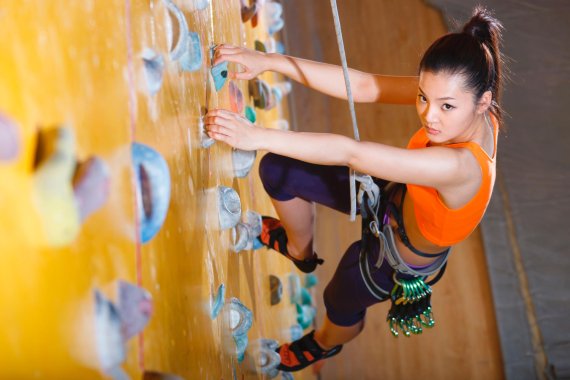 The constantly growing popularity of climbing is also its biggest problem. Not making money, no – halls, manufacturers, and associations are making major profits from the sustained boom. The problem is climbers' safety, especially those who are just now jumping on the bandwagon.
Not with bouldering, which is already attracting crowds in the cities of southern Germany, and is relatively safe with no rope and at jumping height. Nevertheless, once a rope comes into play the demands fundamentally change. The demands on the climber's psyche, because the courses are up to 30 meters high – and above all on the securing partner.
Read here: The climbing boom – how mountain sports are becoming fitness sports
The basic prerequisite for climbing: sense of responsibility
This is where the biggest, sometimes even blatant, backlog of knowledge and practice reigns. That's because one thing essentially distinguishes sports climbing from other popular pastimes like running, fitness, or the perennial team sports: the necessary amount of seriousness and sense of responsibility.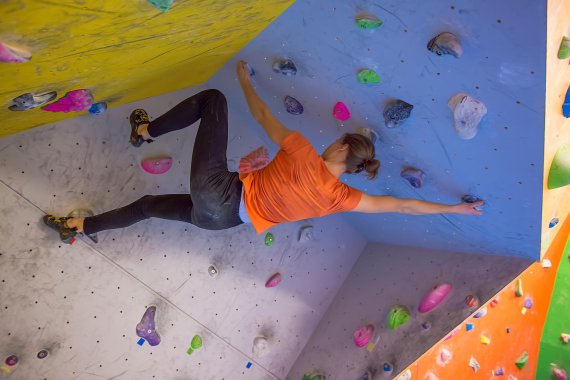 Just buy some rope, a belt, and head out – it's not just that. Those who climb and don't do so with their full attention can fall and injure themselves. Those who secure a climber and don't do so with their full attention risk the climber falling – and ultimately, their life.
Climbing as an indoor sport? Great – says top star Chris Sharma
There are – in most climbing halls – no control mechanisms for whether climbers are trained there (at least with a top rope and lead climbing course) for what they're about to do. And those with a bit of background training who cast a glance around a climbing hall will see some outrageously dangerous things: above all in the wildest possible misapplications of safety equipment. More and more hobby climbers are dying or getting severely injured because basic safety procedures are not being conducted or conducted incorrectly, or hardware is being mishandled.
Innovations in the sports industry
The industry has recognized this, and many manufacturers are now putting more focus on semi-automatics with a blocking function that are as comfortable as a tuber (without blocking function). In the case of a climber fall with an inattentive (which can be found at any performance level) or inexperienced securer, the blocking function can prevent the fall.
AustriAlpin, for instance, launched the Fish, while Black Diamond is focusing on the ATC Pilot in 2017. The Revo by Wild Country has attracted special attention, since it eliminates yet another source of error: incorrectly winding the rope in the safety equipment. Edelrid is addressing the topic of weight difference from a new angle with the Ohm: with a lightweight, easy to operate rope brake that's attached in the first safeguard.
Requirement for manufacturers, hall operators, and climbing associations
This can only be the first and both logical and necessary step: giving climbing partners every possible technical support in a comfortable way. The second, much more important thing has to be joint conduct by manufacturers, hall operators, and associations: Conveying not with a wagging finger, but with emphatic clarity, that climbing isn't just a great sport because it keeps your mind and body fit. But also because it requires an above-average investment of concentration and responsibility – and just that makes every day climbing so valuable.
Those who go into a climbing hall, regardless whether it's their first time or their five hundredth, needs to know this: it is their duty to do everything to ensure their own safety and the safety of others. This includes the proper supporting equipment and the right attitude: gathering knowledge first, and then experience – for the greatest possible safety of their climbing partner.