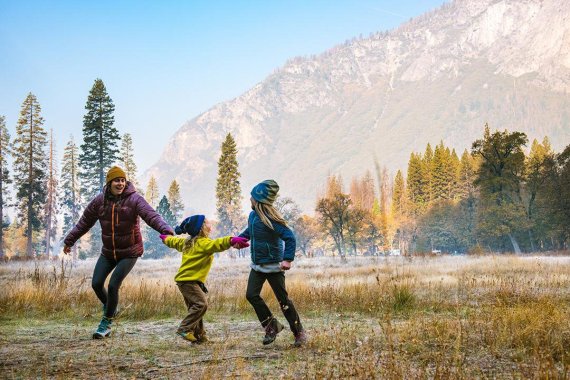 The climate strike is part of the Fridays for Future movement and will take all adults with it from 20 to 27 September: leave the workplace and take the young people out onto the streets to demonstrate for climate change. That's the target. Actions are planned in over 150 countries, particularly on 20 September. The initiative comes from a wide variety of groups, pupils, trade unions and associations. Companies are also involved. From the sports and outdoor industry these are among others
Patagonia
Vaude
Clif Bar & Company
Mountain Sports
Icebug
Haglöfs
and Burton.
For Antje von Dewitz, owner of Vaude and member of the initiative "Entrepreneuers for Future", a CO2 tax would be the most important thing from a political point of view. She told the Handelsblatt: "This is the only way to ensure that products such as air travel finally cost as much as their true value." Vaude employees may go on strike on 20.9 in Friedrichshafen, near the company headquarters.
Burton Snowboards is closing its stores for a day. CEO Donna Carpenter wrote in an e-mail to all employees in this context: "The Amazon is literally 'on fire', sea levels are rising and glaciers are melting. I am proud that we at Burton are supporting Greta's movement to raise awareness of this global crisis."
Patagonia also supports the climate activists. For example, all stores call Instagram in multiple posts for the action day. Below is an example of the Patagonia Store in Innsbruck.
Icebug is also taking part in the climate strike, the company is fully behind science, ISPO.com announced. "We also encourage our people who work at Icebug to participate in the general strike. Though this is kind of a paradox, if your boss tells you it's OK to strike, is it really a strike? But we see it more as manifestation", says David Ekelund, founder of Icebug.
In any case, the company wants to promote a lifestyle that does not focus on consumption as quality. Since the summer, the company has offset all its CO2 emissions since Icebug was founded in 2001. "2019 and onwards we commit to offsetting 200% ," says Ekelund. This means that if Icebug causes 15 kg of CO2 from a pair of shoes, the company will offset 30 kg of CO2 emissions.
Haglöfs also calls all employees to strike. The company has long been committed to sustainability. CEO Carsten Unbehaun explains: "It is clear that action on climate change is not happening fast enough. I support Haglöfs in joining the global climate strike next Friday September 20th ahead of the UN's Climate Action Summit in New York, to demand that governments commit to the large scale, systemic changes that are needed to meet this challenge".

The company closes its stores during strike times on 20 September.