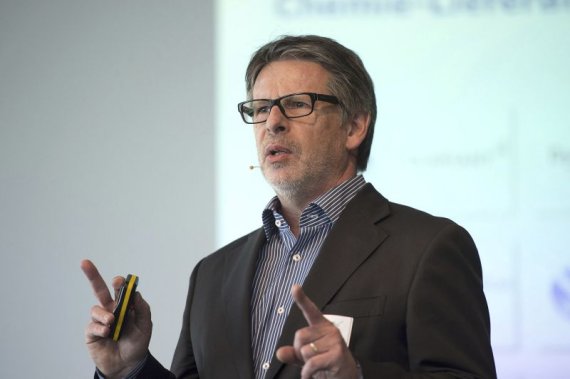 Rivers dyed indigo, air polluted by factories: The reports on the impacts Chinese growth is having on the environment were rarely good news in the past – and the textile industry was no exception. The Chinese industrial sector's reputation on issues of environmental protection and sustainability is not the best.
Yet we are seeing increasing reports of individual companies taking on sustainability projects, confirming the experiences of ISPO TEXTRENDS expert Louisa Smith, who is confident that "the Chinese textile industry has heard the calls for greater sustainability" – but even the greatest successes are still just a first step.
Peter Waeber, CEO of Bluesign Technologies AG (advises the industrial sector and consumers on the issue of sustainability in textiles), points to the fact that sustainability in China is still in its infancy.
"China doesn't want to play the litterbug anymore. It wants to invest in clean technology. Much of the pressure comes from abroad, and the government has adopted extremely stringent requirements," says Waeber, whose firm assists companies on the path towards sustainable production with advice, certification and screening throughout the entire supply chain.
Green technology is making its way to China as well
According to a study by corporate consultancy firm PricewaterhouseCoopers, by 2020 alone China hopes to reduce its carbon dioxide emissions by 40 to 45 percent. The aim is for "green technology" to contribute 15 percent to gross domestic product during the same period.
Speaking with ISPO.com, Waeber attests to the fact that some companies in China are already pursuing even more sustainable production methods than some European companies: "This black-and-white thinking – that Asia is bad and Europe is good – is no longer valid."
Nevertheless, Waeber, a jury colleague of Louisa Smith's at ISPO TEXTRENDS (please find the call for applications for ISPO SHANGHAI here), is far from satisfied with conditions there. Too much is still going wrong and too often minor results are being presented as huge achievements.
The supply chain is not transparent
"Generally speaking, brands love to embellish their image with labels like 'green chemistry.' But behind this facade, sustainability is largely restricted to corporate social responsibility and the tier 1 sector," explains Waeber. The tier 1 sector refers to manufacturing, or the cutting and sewing of individual materials to create finished clothing items – something that requires relatively few resources.
"Brands have no access to any of the other processes that take place in China prior to this. The supply chain is not transparent," says Waeber, adding a further negative point: "Manufacturers still make a big deal out of every single new solar cell they install on their roof. But in terms of awareness of the biggest problems in China, like waste water, exhaust air and chemicals, little has changed."
The level of distress is not yet great enough for sustainability
Is there any improvement in sight? Probably not, according to Waeber. Even when meeting face-to-face with clients in China, the Swiss national does not always get through to those in charge: "They may appreciate that something needs to change, but translating this into action is a real challenge. We have to talk with decision-makers a lot more to develop a true roadmap for putting these ideas into practice."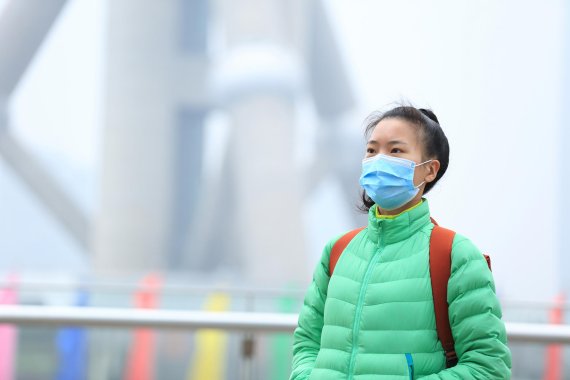 And here's where the conclusions drawn by the experts become rather sobering: "The level of distress felt by the industry as a whole is not yet great enough to force a real shift in thinking. But that's what it needs: a major shift in thinking." According to Bluesign, companies could reduce their water consumption by 50 percent and energy consumption by 30 percent. Where chemicals are concerned, additional economizations between ten and 20 percent are possible.
Lack of chemical innovation
The fact that this ultimately impacts the companies' profit is something that has yet to be truly appreciated within the industry. "The math here is really quite simple. If I manufacture things more sustainably, I use fewer resources and therefore even save money. At the same time, I'll be helping the environment and improving living conditions for the next generation," says Waeber.
But this attitude ultimately does not particularly surprise Waeber: There's a lack of basic education on the environment, of awareness of acting responsibly when it comes to the environment – from childhood on. Transferring a socially acceptable awareness of environmental issues learned in childhood to professional life is therefore impossible.
Companies facing increasing price pressure
Another source of failure is said to be the lack of innovation in the global chemical industry. Even if we were to reduce consumption, the textile branch still works with raw materials that were developed in the first half of the last century – a time when not a lot of thought was being given to the issue of sustainability, even in Europe.
In addition, many high-tech companies like Bayer or BASF have lost interest in textile chemistry as a result of facing increasing price pressure, and research ground to a halt.
By moving production to China, the status quo was cemented because "there, no one is really sure what exactly is being produced. "There is a complete lack of fundamental knowledge," analyzes Waeber.
No new developments in the last ten years
With prices spiraling ever lower, producers in China are turning to what they see as the only possible solution: "We now have cheap chemicals full of impurities and carcinogenic substances but there is no more innovation whatsoever," says Waeber critically.
According to him, innovation in the textile industry must come from the chemical sector. As a result, Waeber sees the industry facing a specific problem: "What new developments have there been over the last ten years? I can't think of any. By innovation I mean a new molecule with a new function – not another mix of old substances. But this kind of chemistry has its price. Development takes time – and that costs money."
Despite all of the efforts being made in China, Waeber's conclusions are rather sobering: "If prices are subjected to further pressure, the industry won't recover."